The word "story" can devalue a person's experience, as if it is not based on evidence, says Dawn P Richards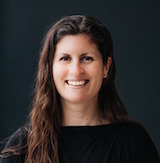 I've been thinking a lot lately about the use of the phrase "patient story." On the surface, it seems harmless enough—patients are often invited in healthcare and research to share their "story" or their "journey." But, some comments from people I respect in this space have really made me wonder about the word "story" and its use in this context. 
My fellow Canadian patient advocate, Annette McKinnon said "…characterizing patient and caregiver interactions with healthcare as 'stories' is so frustrating. The experiences we describe are based on fact and we communicate them because we want to protect others from having similar encounters." While story is defined in many ways including: an account of incidents or events; a statement regarding the facts pertinent to a situation in question, or anecdote (especially: an amusing one), it can feel that in healthcare a patient's story may suggest other meanings such as "a fictional narrative, the intrigue or plot of a narrative or dramatic work; a widely circulated rumour; lie, falsehood". In healthcare it can feel like the word "story" devalues a person's experience, as if it is not based on evidence. Perhaps it is also an attempt by patients to compartmentalize that part of themselves.
When I work with organizations that include patients, I encourage them to move beyond having a patient present to "tell their story." Patients are more than their stories and I've written here previously about how I prefer to be seen as an entire person, not just the story of me in the healthcare system. When I'm asked to talk about "My patient life," I purposely write it out on my slides as "My patient life" because being a patient is my life. My "patient story" is an integral part of my life—how do I parse that out? Why do we "limit" a person to a slice of their life when it's intertwined into the fabric of their identity, their role(s), and more?
I realize that my preference to move away from story is just that—my preference. Others might appreciate using the terms "story" or "journey," for the same reasons that I wish to move away from them. I live with a chronic incurable disease that is very much a part of my life. For others who live with conditions that are acute or curable, maybe recognising this experience as a small part of their life at one point in time is done better with "story." I fully recognise that this may be part of an effort to compartmentalise their experiences and place them "off to the side," instead of allowing the experience to define a person.
In order to recognise others' preferences, going forward, I'm going to make an effort to consider terms like "patient experience" or "patient perspective" or as another Canadian patient advocate, Julie Drury, has said "fact sharing, knowledge transfer, lived experience…". Words matter here and for me there is a need to move beyond stories. It seems that we view stories in healthcare as items we place on shelves or that have a neat start and end. We would be better to recognise that patient's experiences and lives are moving all the time, dynamic and changing. These experiences deserve to inform systems and system change, and be learned from rather than be viewed as static "one time only events." Let's represent that better in the terms we use when we engage patients—words matter deeply here. So long, patient story—I'll be using the terms patient experience and patient perspective, ensuring I introduce these terms to others and when I work with patients, being certain that their whole perspectives are seen, heard, and most importantly, appreciated. 
Dawn Richards, PhD, is founder of Five02 Labs Inc, a boutique firm that provides scientific and patient based services to clients.
Competing interests: Five02 Labs' clients include pharmaceutical companies (speaking fees, honoraria). Dawn is the vice president of the Canadian Arthritis Patient Alliance, a patient run, volunteer based organisation whose activities are largely supported by independent grants from pharmaceutical companies.