Doctors experience stigma at personal, professional, and institutional levels which prevents them from seeking and receiving appropriate help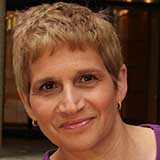 Nearly 20 years ago, Daksha Emson, a psychiatrist with bipolar affective disorder killed herself and her three-month-old baby (Freya). Daksha and Freya's deaths brought to the forefront the need to fund and provide a dedicated service for health professionals. The Independent inquiry following their deaths highlighted the multiple barriers doctors have when they try and obtain care, especially when mentally unwell. [1] Put simply doctors experience stigma at personal, professional, and institutional levels which prevents them from seeking and receiving appropriate help.  All too often they either suffer in silence or present late, in crisis or following a drink-drive offence. Sadly, suicide can be the first presentation of mental illness in a doctor. 
In 2007, the white paper, "Trust, Assurance and Safety: the regulation of health professionals in the 21st century" recognised that more should be done to support doctors with health problems, and secured the funding for a pilot mental health service to be provided to doctors and dentists who worked in London. [2]
In October 2008, after a competitive tendering process, the NHS Practitioner Health Programme (PHP) saw its first patient and over the next eight years this service continued to be only for doctors and dentists in London.
In 2016, the Five-Year Forward Plan acknowledging the particular pressures general practitioners were under, funded a new service, General Practitioner Health (GPH), extending mental health care now to all GPs in England. [3] This new service opened in January 2017.
In 2018, at a conference celebrating the 10th anniversary conference of PHP, Simon Stevens, the chief executive of the NHS, announced that funding had been secured to roll out physician health services to doctors and dentists in England, meaning, that for the first time, all 180,000 of these professionals can now access a free, self-referral, confidential (with a few caveats) mental health service. Doors opened for the new (renamed) Practitioner Health (PH) on October 1st, 2019.
The NHS now provides the largest, publicly funded, comprehensive physician health service in the world; a service which already has allowed more than 9000 doctors to make the transition from health professional to patient. Practitioner Health is a service which specialises in treating doctors and dentists with mental illness. It is not a specialist mental health service. This is a subtle, but important, distinction. We specialise in that unique boundary between health practitioners as regulated professionals and as patients with a mental illness. We are therefore experts at that interface between regulation, employment and mental illness (including addiction). We provide a range of treatments normally found in a standard mental health outpatient service with access to in-patient rehabilitation for those with addiction issues. While not part of the regulatory processes, we have amassed a great deal of experience about supporting and treating doctors who are subject to complaints, disciplinary, and regulatory processes. We have a Memorandum of Understanding in place with The General Medical Council (GMC) allowing us to care for patients without needing to refer their involvement. We have established support groups for suspended doctors as well as a group for those bereaved following the suicide of a health professional. 
With the right support doctors not only make good patients, but excellent ones. They follow advice and respond to treatment and show improvements in their mental and social functioning, rates of abstinence for drug and/or alcohol misuse and return to work rates are excellent. Doctors are invested in their recovery and many thousands of the doctors attending PHP/GPH get better. Patients tell us how positive they are about their experiences and most report that their lives have improved after starting to attend the service. They tell us they are happier, more relaxed, more self-confident, or emotionally stronger. They talk about being able to rebuild their self-respect and improve their relationships with family members and colleagues. An unexpectedly large number of patients have credited PH with not only changing their lives, but with saving them. Several believe they would not be alive had they not found the service. Furthermore, it makes economic sense to treat doctors, after all they are expensive to train and in short supply and mentally ill doctors might pose a risk to their own patients, risking expensive litigation.
There is much concern about the mental health of the NHS workforce, and it is not just doctors who are suffering. However, we have to start somewhere and maybe this should be with the professional group who have perhaps the most problems in accessing confidential care. 
I am proud to have cared for my own profession for the last 11 years. It has been an exhausting, fulfilling and fundamentally enriching experience. 
Name: NHS Practitioner Health
Number:0300 0303 300
Email:Prac.health@nhs.net
Website:www.PractitionerHealth.NHS.Net
Clare Gerada is the medical director of the Practitioner Health Programme and GP Health Service.

Competing interests: Nothing further to declare.
References:
1] Department of Health; Independent Inquiry under Health Service Guidelines Report of an Independent Inquiry into the Care and Treatment of Daksha Emson M.B.B.S., MRCPsych, MSc. and her Daughter Freya (2002) http://www.simplypsychiatry.co.uk/sitebuildercontent/sitebuilderfiles/deinquiryreport.pdf
2] The NHS White Paper,  Trust, Assurance and Safety: the regulation of health professionals in the 21st century  (2007) https://assets.publishing.service.gov.uk/government/uploads/system/uploads/attachment_data/file/228847/7013.pdf
3] NHS England: The five years forward view (2015) https://www.england.nhs.uk/wp-content/uploads/2014/10/5yfv-web.pdf
The BMJ is calling for doctors to be able to take the breaks that they need for their wellbeing and for patient safety. You can follow our work at
https://www.bmj.com/wellbeing
and take part in the campaign by sharing your examples of where things are changing for the better or where more work needs to be done through social media using #giveusabreak.