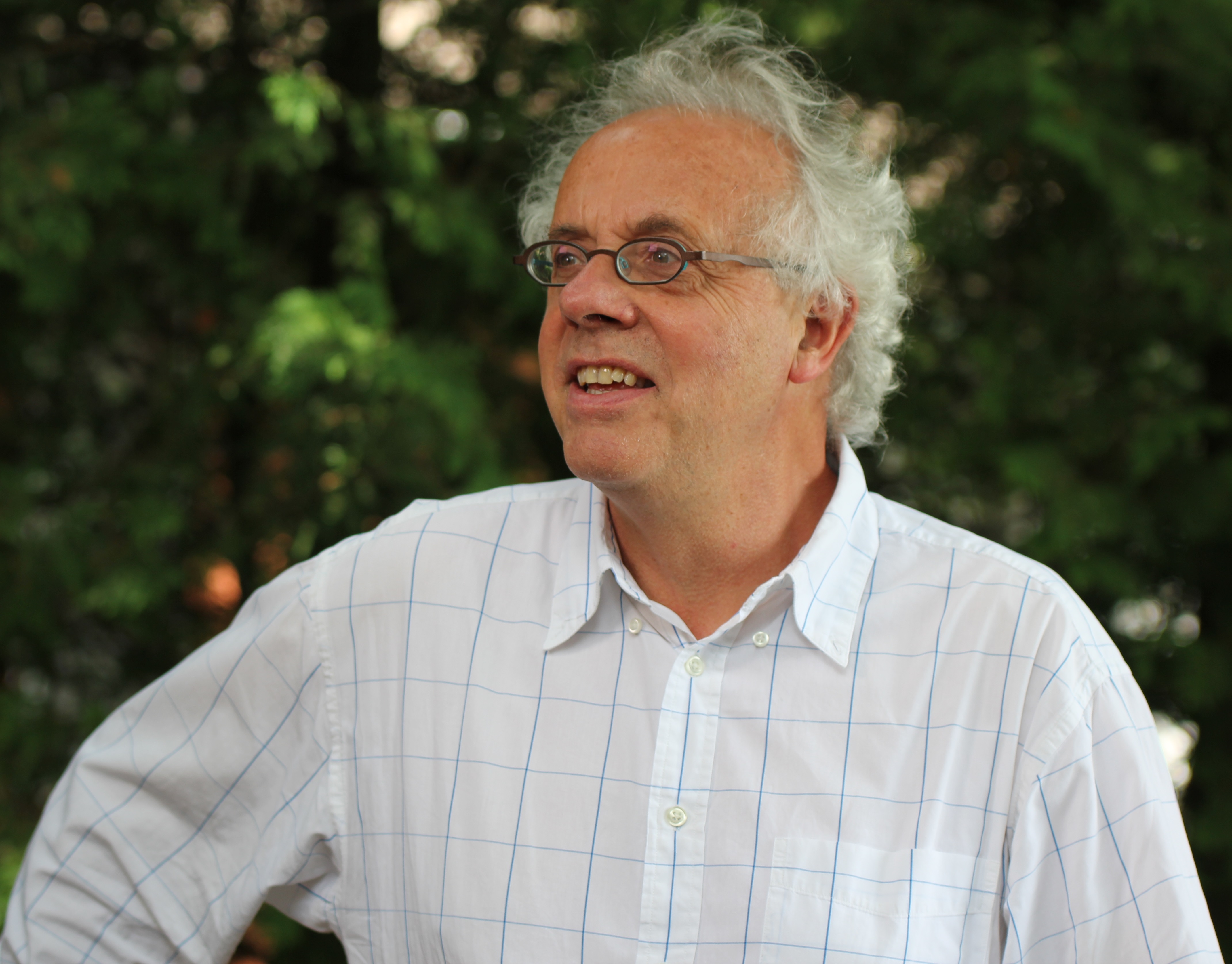 Last week I was pleased to be appointed as the chair of the UK Health Alliance on Climate Change (UKHACC). As its name implies, the Alliance comprises health organisations, including the BMA and many royal colleges, committed to reducing the harm to health from the climate emergency. It is impressive that such a body exists, and great credit belongs to those—particularly Robin Stott, former medical director of Lewisham Hospital, and Fiona Godlee, editor of The BMJ—who had the vision to create it.
Nobody knows exactly what harm will come from climate change, but the Intergovernmental Committee on Climate Change, which is appropriately cautious, said that we are heading for an increase in global temperature of 3 degrees Centigrade above pre-industrial levels, with potentially catastrophic consequences. To go beyond an increase of 1.5 degrees Centigrade is "dicing with the planet's liveability," and to stay below 1.5 degrees Centigrade requires "rapid, far-reaching and unprecedented changes in all aspects of society." Everything, including each one of us, has to change. As David Wallace-Wells writes in the deeply researched, beautifully written, and terrifying book The Uninhabitable Earth: "The world has, at most, about three decades to completely decarbonize before truly devastating climate horrors begin. You can't halfway your way to a solution to a crisis this large." Yet global emissions of carbon dioxide were 1.8% higher in 2018 than 2017. 
"The climate emergency is a health emergency," says Simon Stevens, the chief executive of NHS England. People's mental and physical health is affected now by air pollution, extreme temperatures, flooding, storms, and the necessity of migration, but will be affected much more as diseases extend their range, food and water supplies fail, and conflict ensues.
The great pleasure I take in my grandchildren is compromised by the thought that without drastic action they may live terrible lives. I also think of the climate emergency in relation to Bangladesh, a country I have been visiting for more than a decade. The Bay of Bengal is already moving north forcing people to migrate to Dhaka, a city that feels on the edge of collapse and where 30% of the 25 million people live in slums. Yet Bangladeshis have one of the lowest per capita carbon consumptions in the world. The climate emergency is an issue of social justice.
There are, of course, huge potential benefits to health from eating a diet with less meat and more vegetables and fruit, being more active, and avoiding the pollution of cars and flying. It's very fortunate and no evolutionary accident that what is good for us is also good to the planet.
The role of health professionals
Health professionals with their scientific training, unequalled public trust and respect, and daily contact with the population have a key role to play in combatting the climate emergency. The Royal College of Physicians last year published a report on medical professionalism that identified seven professional roles for doctors: healer, patient partner, team worker, manager and leader, advocate, teacher and learner, and innovator. I suggest that in every one of those roles health professionals have a part to play in countering climate change.
Yet it's fair to say that despite the existence of UKHACC and the commitment of some health professionals, the health professions have not been as prominent as they should have been in acting on climate change. There is, some argue, a sort of moral discounting that says: "I save lives all day, I can't save the planet in the evening." This is despite the NHS producing 5.4% of the UK's greenhouse gases and one in 20 of every traffic journey in Britain being related to the NHS. On the positive side, the NHS in England is the only health system in the world that has committed itself to reducing carbon consumption; most systems seem to think that they might be exempt.
A wave to ride
Knowledge about global heating dates back to the 1940s, and I first wrote in The BMJ about global heating more than a quarter of a century ago. But progress with countering the threat by both governments and individuals has been very slow. Yet, the climate crisis has shot up the global agenda in the past year with the actions of Greta Thunberg, the schools strike, and the emergence of Extinction Rebellion. There is a wave to be ridden, and I hope that UKHACC can ride that wave.
In broad terms we need more activity from the Alliance itself and from its members, more members and partnerships, more resources, and more health professionals doing more. These aims are inter-related. Currently the Alliance has only two employees and limited resources. 
More activity
Through its member organisations, the Alliance has approaching a million members, yet I suspect that most professionals are unaware of its existence. Indeed, I must confess that, although I've known about the organisation since it began, I was unaware of just how much it is doing—particularly on air pollution, diet, and physical activity, all topics in which health professionals have a clear role. (You can sign up to receive our newsletter at http://www.ukhealthalliance.org/)
Probably the greatest asset of UKHACC is not its own brand, but the brand of its member organisations, including the BMA, the medical royal colleges, and the Royal College of Nursing. UKHACC has used this brand for its extensive lobbying of government and local authorities, which has helped to get the UK government to commit to net carbon zero by 2050.
We need to raise our profile, probably through more and better use of social media. That the Lancet and The BMJ are both members of the Alliance should help with this, and we would like to have other journals join the Alliance.
I am at the beginning of my chairmanship and my main job will be to work with others, but I have some pet projects in my mind. One is to try and find a way to get as many health professionals as possible to make changes in their own lifestyles. I think back on the British Doctors Study conducted by Richard Doll and Austin Bradford Hill in which they learnt a great deal about smoking and health by studying what happened when the smoking prevalence among doctors dropped from some 60% to 20% over a short period after the harmful effects of smoking became clear in the 60s. There was a similar nurses study in the US. 
Might we conduct a similar kind of study by urging health professionals to make changes to reduce their carbon footprint? We might ask health professionals to make some of the changes listed below (and others), record their commitments on a website, and follow up on what they actually manage. The possible actions include not only lifestyle changes, but also forms of advocacy:
abandoning flying (or committing to not more than one return flight a year)

reducing the amount they drive

stopping driving to work

switching to a largely vegetarian diet

reducing the number of clothes they buy, perhaps committing not to buy any for a year

measuring their own carbon footprint and developing a plan to reach a personal net-zero by 2025, including off-setting where necessary

leaflets for their patients

writing to their MPs

joining organisations that are active in combatting environmental damage
We might even grade changes, encouraging health professionals to move up from "bronze" to "gold" changes. Such changes would set an example, allow for a study, and greatly enhance the lobbying power of health professionals in that they would not simply be advocating governments and others to change but changing themselves. "Be the change that you want to see in the world," said Gandhi.
The Alliance might also do something similar with its member organisations. There was debate in the past about whether member organisations might be required to take actions like, for example, divesting from fossil fuels. The Alliance decided to work by persuasion rather than mandate, a policy I support. But I would like to see us produce a list of actions that member organisations might take, ranging from the easy like providing more vegetarian food in canteens, to the difficult like divesting from fossil fuels and committing to be carbon net zero by a particular date. We might record and publish who is doing what, not as a table of shame, but as a table of achievement.
More members and partners
Currently the Alliance has 17 members. We should aim to double that within a few years. One priority target will be other non-doctor organisations, including midwives, physiotherapists, and pharmacists. We will also aim to recruit student organisations, not least because the young are those who will be most affected by the climate emergency. With Glasgow hosting the UN climate emergency summit in 2020, we hope to sign up the Scottish colleges, and we will also welcome specialist societies like the British Cardiac Society, the British Thoracic Society, and many others.
More resources
More member organisations should mean more income, and, although cash may be in short supply, people are not. We know that within every member organisation there will be a lot of people who care passionately about the climate emergency. This is also true among the staff of the organisations. I hope that each member organisation will find within its membership and staff people who will be willing to devote some time and energy to the Alliance.
More health professionals engaged
All these actions (and others) will, I hope, lead to many more health professionals doing something to counter the climate emergency. Even if we were to engage only 10% of the members of health organisations, which seems an unambitious target, we would have 100 000 active health professionals.
The time has come for health professionals to be ambitious leaders in combatting the climate and health emergency.
Richard Smith was the editor of The BMJ until 2004.