Alex Nowbar reviews the latest research from the top medical journals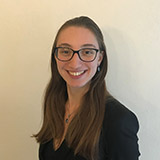 Annals of Internal Medicine
Burnout and quality of care
US researchers have performed a thorough meta-analysis of observational studies looking at the impact of healthcare provider burnout on the quality of care they provide. There was an association between burnout and poor quality of care (ranging from medical errors and communication to best practice and safety), but which causes the other is unknown and it could even be bidirectional. One striking feature of the studies was that, out of more than 100 studies, only four had specified a primary outcome. Another key issue was the variability in both assessment of burnout and in the outcomes. This is a must-read for people interested in burnout, and also a good read if risk of bias assessments float your boat. 
JAMA
COPD programme
Aboumatar et al have an unusual situation on their hands. They tested a programme in a 240-patient randomised trial that had no effect on quality life and a negative impact on the number of presentations to acute care. This nurse-led programme involved three months of transition support to prepare for post-discharge care and self-management including breathing techniques, recognising exacerbation signs and following an action plan. Recruits were people being treated for COPD in hospital although it didn't have to be their primary reason for admission. Rates of presentations to acute care were higher in the group that received the intervention which is the opposite of the intended effect. But, science is about doing experiments where you don't know what the answer will be beforehand, and I suspect that the programme gave patients heightened awareness of symptoms. The patients were particularly typical of people with COPD in that many also had heart failure and other conditions. I look forward to more studies of interventions in these people. 
Surgery for cerebellar haemorrhage
It is assumed that surgical evacuation of intracerebral haemorrhage is the best treatment in terms of functional outcomes, but there is little concrete evidence. Kuramatsu et al conducted a large individual participant data meta-analysis using observational data from four studies. They focused on primary cerebellar haemorrhages. There was no improvement in functional outcome between people who had surgery and those who had conservative management. Death at three months was also assessed, and survival was better in those who had surgery, but this could be confounded by the characteristics of those more likely to receive surgery, despite the propensity score matching, as these data are not based on randomised studies. Perhaps there are subgroups that might be more likely to benefit from surgery (such as larger haematoma volumes) but this could not be assessed in this study because of the lack of standardised volume assessment. 
Preliminary results of new osteoarthritis therapy
Sprifermin joint injections were tested in a randomised dose-finding trial of people with symptomatic and radiographic knee osteoarthritis. Sprifermin is a fibroblast growth factor agonist. The primary outcome was change in femorotibial cartilage thickness on MRI. For the higher doses of the drug, the trial did show an increase in cartilage thickness at two years compared with placebo—which is promising but far from representing a clinically useful treatment. The drug was associated with more acute inflammatory reactions compared with placebo, and there was no benefit found for symptoms. The trial was well-designed with robust results, but sprifermin seems unlikely to be of much use.
Lancet 
Mistreatment of women in childbirth
Bohren et al surveyed over 2000 women in 12 healthcare facilities in Ghana, Guinea, Myanmar and Nigeria. The results are fascinating but horrifying, especially given that assessments were made by an observer. One would think that the presence of an observer would reduce mistreatment. Most women who had episiotomy were not consented for this; 35% of women experienced physical or verbal abuse, or stigma or discrimination; and 5% of women or their babies were detained in the facility as they could not pay the bill. Younger women and women with less education were more likely to experience verbal abuse. Most women were not informed or not consented for vaginal examination. Most women had no companion present during labour or birth. The researchers should be applauded for tackling an underreported area in maternal care, that is, the woman's experience. Hopefully policy-makers will target these striking areas for improvement, and these survey methods can be used to monitor the situation.
JAMA Internal Medicine
Functional decline after myocardial infarction
Hajduk et al's cohort study of people over 75 aimed to answer the question of whether mobility in hospital after myocardial infarction is associated with functional decline at six months. Unsurprisingly there was a strong association. The greater a person's mobility impairment in hospital the more likely they were to experience a decline in their activities of daily living. The mobility assessment used was the "Timed Up and Go" where moderate impairment was defined as getting up from a chair and walking 3 metres and back to the seat taking more than 25 seconds. Severe impairment was defined as the person being unable to complete the test. I suppose the main utility of this study other than general prediction of outcomes, will be to measure efficacy of interventions to improve mobility and reduce the risk of functional decline. 
NEJM
More not less for STEMI revascularisation?
The randomised COMPLETE trial showed that after the so-called culprit lesion is opened in a STEMI, there is merit in PCI for "suitable non-culprit lesions" whether done during the admission or weeks after discharge. What was the merit exactly? And what is a suitable lesion? The merit was a significant reduction in cardiovascular death or MI over three years. Lesions were judged to be suitable if they were in a vessel that was sufficiently large, had not already been stented at the index culprit-lesion PCI and had at least a 70% stenosis angiographically or at least 50% stenosis with a positive fractional flow reserve measurement. The main driver of improved outcomes seemed to be a reduction in MIs rather than death. I suppose that makes sense because a patient who has had a STEMI has by definition a propensity for MI and residual disease could be a future site of plaque rupture.
Milk feed speed
Dorling et al randomised 2804 preterm or very low birthweight infants to either fast or slow increments in daily milk intake until reaching full feeding volumes. The rationale was that both fast and slow have been associated with adverse outcomes and it is not clear which is better. This study looked at two year survival without moderate or severe neurodevelopmental disability, as well as collecting secondary outcomes such as necrotising enterocolitis and late-onset sepsis. There was no difference in any of these outcomes between the slower or faster increment groups. While the trial was open-label, outcome assessment was done by researchers masked to the treatment arm. Uncertainty therefore remains about best speed of feed, and there were no clear signals as to which direction to take future research. Perhaps this highlights that feeding is not the best target through which to modify neurodevelopmental outcomes in these infants.
Patient-customised therapy for rare genetic disease
Kim et al describe the development of a customised therapy based on genome sequencing and how they brought the treatment safely to the child in question. This six year old had developed blindness, ataxia, seizures and developmental regression. The researchers went through the following stages: identifying the mutation in the patient and her family, developing an antisense oligonucleotide drug to correct and restore this mutation, animal testing, applying for regulatory approval and finally adminstering the drug to the child. The only clinical improvement observed was in the seizure duration and frequency (with no changes to anti-epileptic medication during the study). The impressive thing about this work is the description of a model for bringing a new personalised treatment to the patient that could perhaps be brought to other rare genetic conditions. However, the time lag between commencing the study and actually delivering the drug could limit the efficacy of this approach. It is also important to remember that just because there were no adverse effects for this child, doesn't mean this approach will be safe in other individuals with their specific genetic conditions, and even customised treatments won't necessarily be effective if permanent damage has already been done. 
Alex Nowbar is a clinical research fellow at Imperial College London