Barcelona's rehabilitatory approach to managing sick doctors provides a better model of self-regulation and improved outcomes for doctors and patients, say Gustavo Tolchinsky Wiesen and Jaume Padrós
The main role of regulatory bodies in the medical profession is to ensure that physicians are fit to practise. There are many different models for doing this depending on how legislation is set in each country. Having the duty of self-regulating the medical profession is a privilege and a burden at the same time—it comes with huge responsibility as it is part of a deeply important social contract. 
We know that if physicians are unwell or addicted to alcohol and other drugs it could leave our patients exposed to a higher risk of malpractice and lead to complaints about physicians—both of which are critical concerns for healthcare organisations and regulators. Understanding this, and inspired by the American and Canadian programmes, the Barcelona Medical Council created the Caring Programme for Sick Doctors (PAIMM, the "Programa d'Atenció Integral al Metge Malalt") just over 20 years ago to help doctors who are struggling with mental health or addiction problems. The caring programme is managed by the Galatea Foundation, which also provides preventative programmes and has a private clinic. 
The council had many reasons for developing this programme. We want to protect society from doctors who are not fit to practise, but recognise that while sanctions might sometimes need to be applied, these should not be the main mechanism of self-regulation. Complaints and referrals can be useful for detecting opportunities for improvement or to alert a physician that he should be aiming to do better. Helping doctors to recover is not only the right thing to do, it also benefits the healthcare system and its patients. A punitive response risks harming even further a physician who could be in a vulnerable situation due to their condition; it could take away their chance to recover and compromise their future professional competencies. In this scenario, not only does the individual doctor suffer, it also means our healthcare system and our patients lose out—forfeiting on a doctor who could have gone on to recover and provide high quality care. 
The programme has now been around for more than 20 years and in that time has looked after nearly 3000 sick doctors. In recent years, there has been an average of 130-140 new cases out of more than 36 000 doctors actively working in Catalonia. Over 90% of doctors self-refer themselves to the programme, while the rest are referred by a colleague or a relative. A small number of doctors are directly reported to the council when there is a suspicion that a doctor might be a risk to their patients. The sick doctors that enter the programme voluntarily are given a false name to protect their identity and the council is not aware of their real identity. 
If no complaint was made to the council, but the therapist considers that there is reasonable risk to patients, the case is confidentially referred to a multidisciplinary commission, where the therapist presents the doctor's situation. The commission is composed of representatives of the councils' board, a social worker, an occupational health medical specialist, a representative of the council's ethics committee, and the council's legal advisory. The commission analyses the cases to find the best course of action to protect the public and, where possible, to adapt a doctor's workplace to the specific risks their situation presents. The aim is always to rehabilitate where we can and to avoid punitive measures. 
The kind of workplace adjustments the board might recommend to minimise any risks include measures such as banning a doctor from surgical theatre or contact with opioids or hypnotic drugs, naming a tutor, and monitoring therapeutic follow-up at the clinic. All of these elements create a "collegial contract," which establishes a safety net around a sick doctor who, otherwise, might not have kept on working because of the punitive measures of the board. The "collegial contract" allows all the parties to communicate within a circle of confidentiality in the best interest of the doctor and his patients' safety. Only 4% of all doctors who entered the programme have had to go through this "collegial contract" in all these years, with each doctor usually signing more than one contract as we renew them every six months until it's no longer needed. Most of the contracts have been created due to addictive disorders, but not exclusively. 
Professionals whose behaviour hasn't changed and is risky, despite the cautions issued by the institution, have undergone disciplinary measures. Yet the more than 300 "collegial contracts" we've created have allowed excellent doctors to rehabilitate themselves and to continue to practise and help patients. The age of access to the programme continues to decrease year after year. We interpret this as a sign that diagnosis is happening earlier and that doctors have a greater awareness of self-regulation and confidence in the programme. Unfortunately, despite everyone's best efforts, there are also cases that end in doctors not being able to continue working. More than 150 doctors have had to leave the profession due to the severity of their clinical situation, not through a disciplinary process, but because they were too unwell to work. Without this programme, all these doctors might have faced disciplinary measures, but because no one would have put any effort into diagnosing and helping them, they could have been sent down a disciplinary path over and over again. 
We know that doctors in distress can be reluctant to seek help, especially when it comes to mental disorders or addictions. Consequently, the fact that the Barcelona Medical Council is both a regulatory body and a medical association has presented PAIMM with a unique challenge. Offering a caring programme as a regulatory body can be perceived as a threat by doctors. It's tricky to balance the trust of doctors with the council's duty to self-regulate and when necessary enforce disciplinary measures. Initially, when a programme like this is not so well known, this fear of referral may be more pronounced, but over time this distrust wanes and the programme becomes more advantageous, especially when it comes to difficult and complex cases. The therapists' clinical decisions help to guide regulatory decisions in the best interests of both patients and physicians, aiming to reach the goals of rehabilitation, protecting doctors' dignity, and serving society.  
Self-regulation of the profession does not lie in the sanctioning power that the law and our statutes grant the council, but in the standard of professionalism that has taken root thanks to doctors' trust in the programme. We want to spread awareness that if a doctor thinks themselves or a colleague are unwell they must get assessment and treatment to be fit to practise.
Recognising the problem of unwell doctors will lead to greater accountability in a profession that has traditionally been seen as brushing these concerns aside. We think it helps to remind doctors of our social responsibilities, both to ourselves, our colleagues, and our patients, whose safety should be the "raison d'être" of the medical profession and the institutions that regulate it.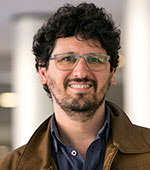 Gustavo Tolchinsky Wiesen is a specialist in internal medicine, secretary to the board of the Barcelona Medical Council, and coordinator of the PAIMM for Catalonia.

Competing interests: I have read and understood BMJ policy on declaration of interests and declare the following interests: None declared.
Jaume Padrós is a family physician and president of the Barcelona Medical Council.
Competing interests: I have read and understood BMJ policy on declaration of interests and declare the following interests: None declared.
Related article: Anna Mitjans and Miquel Vilardell: Fostering healthy practice among physicians