While suicide is rare, it happens often enough that many doctors have been personally affected by a colleague, friend or family member taking their own lives. Estimates for the numbers of suicides among doctors vary, but the literature certainly suggests a higher rate compared to the general population—2.27 times greater for female doctors and 1.41 times higher for male doctors. To put this in perspective, this means a doctor dies in the UK every three to four weeks by their own hand. The reasons behind any suicide are always multifactorial. Mental illness, especially depression, is a major risk factor, but far from the only one. Other specific risk factors for doctors include high workload; complaints; unreasonable expectations as to the power of medicine; a desire to please at all costs; denigration of vulnerability; and access to dangerous drugs, as well as knowledge of how to use them. Fear of accessing treatment services due to stigma might be at the root of why those who work so intimately in the health system seem unable to use it in their moment of greatest need. 
For the last year, I have been holding a group for people bereaved following the suicide or sudden accidental death of a doctor. In my role as head of a service for doctors and dentists with mental illness, the Practitioner Health Service, I was often asked by the recently bereaved whether I knew of anyone in a similar position. Grief is a lonely experience, and especially so following a suicide. Unlike with a normal bereavement, following a suicide there is often either a wall of silence—an apparent absence of caring or interest by friends or family—or a deluge of unwelcome and awkward advice. Those bereaved following the death of a health professional have additional burdens. More often than not they work within the same health system as their friend/colleague/relative, and many are health professionals themselves, trained in identifying and managing mental illness. They blame themselves for missing tell-tale signs of depression, anxiety or burnout; they blame themselves for not having picked up vital clues that someone close to them was about to take their own life. Their blame is of course, misplaced, but the guilt is hard to bear, nonetheless. 
Awareness of suicide, as on National Physician Suicide Awareness Day, is certainly important but more vital are formalised measures to prevent it. This means the timely identification and management of any underlying mental health issues. For doctors it means addressing the stigma of mental illness (personal, professional and institutional). It means giving doctors the same opportunity that they afford to others—a confidential space to express vulnerability and distress without fear of disclosure to "higher authorities" or risk to career progression.
Prevention means addressing the wellbeing of all staff (not just doctors). It means tackling issues in the workplace which are conducive to poor mental health, including lack of teamwork, bullying, a culture of naming and shaming, and lack of support when things go wrong. Responsibility must lie at board level, and proxy measures of distress such as sickness rates, early retirements, exclusions, and grievances must be seen as markers of the health of the institution's workforce in the same way that financial indicators are used to monitor its financial health. 
Remembering the needs of doctors by marking a day in the calendar, in this way is not in any way denying the importance of other health workers—after all, nurses have higher suicide rates than doctors. Rather, it is about keeping in mind all of those who, in the course of their work, suffer and struggle and ultimately take their own life. 
Also read Amandip Sidhu's story
The BMJ is running a wellbeing campaign. You can follow our work at
https://www.bmj.com/wellbeing
and take part by sharing your examples of where things are changing for the better or where more work needs to be done through social media using #giveusabreak.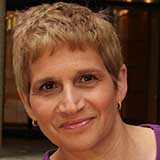 Clare Gerada is Medical Director of the Practitioner Health Programme, and a Patron of Doctors in Distress. 
Competing interests: No further interests declared