As the UK stands on the verge of exiting the EU without a deal, the government has quietly shifted the enforcement of its new "hostile environment" onto the already overstretched NHS, says David Wrigley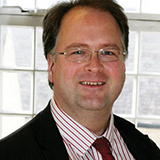 Recently government guidance was snuck out to hospitals and other NHS service providers in England, outlining that, should Britain leave the EU with no Brexit deal on 31 October—an outcome still very much on the table, and increasingly more likely—EU citizens arriving after that date will become immediately chargeable for most NHS treatment.
In the guidance, it asks providers to be "operationally ready to implement the new charging regulations after exit day"—in just over two months' time.
It would present hospitals with the mammoth task of determining where a patient was born, and, if they are from one of the 27 EU nations, whether they are eligible for free care or not. With most people not carrying documentation to prove this—and the deadline to apply for settled status not until the end of December 2020—it is a nigh-on impossible ask for any workforce—let alone overstretched NHS staff.
And with Brexit day currently scheduled for 31 October—the cusp of winter, and traditionally the busiest time of year for the NHS, hospitals do not have the capacity or resources to deal with this level of extra bureaucracy. There is a danger that any additional efforts to address this will be at the expense of frontline care.
In general practice, where I work, and A&E, no patient has to pay for care, regardless of where they are from. However, for my colleagues working in nearly all other settings, this presents the potentially absurd situation of having two patients, from the same country, with the same health condition, but who arrived in the UK within days of one another, with one eligible for free care, while the other is not.
It is a doctor's job to treat the patient in front of them, not determine how the treatment is being paid for—and we have significant concerns that healthcare staff would be expected to be familiar with and to administer these complex arrangements.
Since the guidance was published, campaigners for the rights of EU nationals have warned that they risk creating a new "hostile environment". Let me be clear, doctors will not be the agents enforcing this.
The BMA has longstanding concerns about the impact current upfront charging regulations have on both patients and healthcare workers. Earlier this year, the BMA reported on survey results that found many doctors had faced pressure from admin staff when making clinical decisions over an overseas patient's need for care, while there was serious concern that the regulations were negatively impacting public health. So, to see them extended to 27 more countries come Brexit day could be potentially disastrous.
Currently, the NHS recoups money for treating EU citizens via reciprocal healthcare arrangements with all 27 nations, as well as Norway, Iceland, Liechtenstein or Switzerland. In the case of no-deal, it will be up to the UK to broker individual deals with each state to arrange similar agreements. Yet we understand very little progress has been made—and as a result of poor planning, the government is now trying to push the burden to hospitals themselves.
Let's not forget that around 10% of hospital doctors, and 6% of all NHS staff are from EEA countries. Meanwhile, around 4% of GPs qualified in the EU. With the Government last week confirming that freedom of movement will end overnight on 31 October in the event of a no deal, it won't just be patients affected, but the valuable NHS staff who travel from these countries to work here too. This would close the gate on thousands of experienced medics and support staff that keep the NHS running, and place huge administrative burdens on employers, including hospitals and GP practices, to check who can and cannot work for them.
The BMA has been forceful in its opposition to Brexit, and especially the severe danger that a no deal poses to the NHS and to the health of the nation. As we saw with recent leaked reports of the Government's own analysis about the chaos to come if we crash out of the EU without a deal, it is vital, now more than ever, that the people of Britain are given a final say on how—or indeed if—we leave the EU.
David Wrigley is a GP in Carnforth, Lancashire. He is also deputy chair of BMA Council, and the co-author of the books NHS for Sale and NHS SOS. The views in this article are his own and don't represent any organisation he's affiliated to.
Twitter: @davidgwrigley
Competing interests: I am deputy chair of BMA UK Council. I am co-author of the books 'NHS for Sale' and 'NHS SOS'