Too often the right to see a GP, guaranteed by NHS England guidelines, is denied to the most vulnerable in our society, says Elizabeth Bates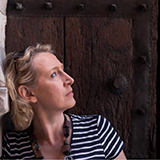 "Everyone living in the UK has the right to see a GP, free of charge. So, if you don't have identity documents or proof of address, this should not prevent you from registering with a local surgery." I tell this to people I see who are not registered with a GP surgery to reassure them that it is their right to see a doctor according to NHS England guidelines. GP practices are allowed to refuse patient registration if they are full and their list is closed. 
However, these few lines are often controversial and, every day people in need of healthcare are wrongly turned away from GP practices in England. As a GP myself, I find this unacceptable, because I can see the devastating impact that it has on the health of patients. 
At Doctors of the World's clinic, we help people who are undocumented or seeking asylum and victims of trafficking to register with a GP. Most of our patients are homeless, either sleeping on the streets or living in temporary accommodation. When we try to register people with a local GP, reception staff often won't accept patients without paperwork regardless of the guidelines. Sometimes we are asked intrusive questions about why a patient left their country and their legal status in the UK before a surgery will decide about registering the patient. On occasion we've had GP practices wanting to report undocumented patients to the Home Office.
The rates of incorrect GP registration refusals are worryingly high. Doctors of the World's Registration Refusal report 2018 shows that, of the 2,189 attempts made by DOTW volunteers to register patients with a GP, almost one fifth of attempts were refused for reasons that contravene NHS England guidance. 
Lack of paperwork, such as identity documents or proof of address, is the most common reason for refusing a registration, accounting for 64% of cases. This is likely to disproportionately affect already vulnerable groups, like destitute people without fixed accommodation, who struggle to obtain a proof of address, or undocumented migrants. The report also showed that GP practices are inconsistent in their approach to registering patients, with 17% of practices agreeing to patient registrations in some cases and refusing in others. 
GP practices play a pivotal role in protecting public health, meeting a person's healthcare needs and facilitating access to specialist care when required. Yet if frontline staff refuse to register an individual, this can't happen. Xuan* came to our clinic with pain and stiffness in his leg and hand. He was seeking help to register with a GP. While we were able to register him with a GP, Xuan moved house soon after and when he approached a new GP, he was sent away because he couldn't provide documents. The practices manager found it suspicious that Xuan had no documentation or bills and decided to contact the Home Office. We tried to register Xuan at another surgery, but were told it was "impossible to register a patient without identity documents and proof of address". The next practice we approached agreed to register him. 
As a GP, what concerns me the most is that patients—including those with serious medical conditions—are denied essential primary care without clinical staff's knowledge. In Xuan's case, two practices refused to register him. Yet I'm sure the nurses and doctors working in those practices would not have refused to treat a patient in need because he didn't have the right documents. I don't think they will even know that an unwell man, fully entitled to free NHS primary care was denied access to their service and left to manage his healthcare needs alone. 
In the last year, a number of GP practices have decided to do something about these barriers to healthcare access. Over 207 surgeries across England have signed up to become Safe Surgeries, actively working to remove barriers to healthcare access by offering welcoming and inclusive services for everyone in their community. This network is a powerful reminder about the importance of universal access to healthcare, and brings about immediate change for patients all over England. 
From asylum seekers living in unstable accommodation to homeless people without identity documents, barriers in registration can have a long-lasting impact on the health of our patients and on public health. I'm glad to see that awareness about barriers faced by these groups is rising and that experts and practitioners are working together to make access to healthcare a reality for all. 
Elizabeth Bates is Doctors of the World GP champion for Birmingham and an associate GP at Cape Hill Medical Centre, Smethwick.
Competing interests: None declared
*name changed