Boris Johnson's claim that the UK will become a "supercharged magnet" for scientists post-Brexit is poles apart from the realities of losing free movement, says Martin McKee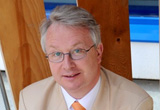 Some of the strongest opposition to Brexit is in the scientific community. The campaigning group Scientists for EU (on whose advisory board I sit) has almost
120 000 followers on Twitter. Leading scientific bodies, such as the Wellcome Trust and the Royal Society, have expressed serious concerns. Boris Johnson's determination to leave the EU on 31 October 2019 "do or die" has greatly increased the concern. The reasons are many; including access to EU research funds, mobility of researchers, and scope for international collaborations. Yet, fundamentally, the community's concerns reflect the knowledge that science is international and anything that creates barriers around a country will damage it.
Given these concerns, Johnson's announcement in an interview with the BBC that "We're going to turn the UK into a kind of supercharged magnet, drawing scientists like iron filings from around the world . . . " should provide considerable reassurance. But does it? A few moments reflection suggests otherwise.
It seems reasonable to be sceptical when one reads the rest of the interview. Johnson says "We are not only going to participate in the (EU funded) Horizon schemes . . . " when he clearly cannot know whether this will be possible. It is inconceivable that the UK would be able to do so if it failed to address the three key elements of the Withdrawal Agreement: citizens' rights, payments, and the Irish border. The EU has made it clear from the outset that there will be no cherry picking. When Switzerland rejected extending free movement to Croatian citizens in 2014 following that country's accession to the EU it was excluded from full participation. The Swiss reversed that decision two years later, allowing continued participation. 
However, there are other reasons for concern. First, the fact that Johnson can announce a series of measures, largely undefined, in a BBC interview, is a reminder that he can equally as easily un-announce it. Given the experiences of the Windrush generation, initially welcomed to the United Kingdom but later subject to often horrendous experiences at the hands of the immigration authorities, anyone taking reassurances by British ministers at face value when planning what could be a major career move would be wise to think again. The UK seeks to take back control of its borders, but the result is that it will be replacing enduring treaty rights, upheld by the European Court of Justice, with the whim of British ministers with an eye to tomorrow's newspaper headlines.
Second, although Johnson alluded to facilitating visas for dependents, he gave no idea of who would be included. Thus, a French researcher who has moved to the UK could face an agonising decision if their elderly parent needed their support. Would they be able, as at present, to bring them to the UK to live with them or would the researcher have to abandon their career and return to France? How can they know whether a future government would regard that elderly relative as a drain on public resources. A proposal to ease migration of older parents under the Australian points based system favoured by ministers has proven extremely controversial.
Third, what will the loss of reciprocal health entitlements with the EU mean? The UK hopes to reach some bilateral agreements but while many of the EU27 countries have given unilateral reassurance to those UK citizens who have already moved, it is difficult to see how this can continue. The UK government has finally conceded that the existing system cannot continue, despite its earlier claims, as it is based on freedom of movement. This becomes important if a EU27 citizen wishes to return to their country of origin for care or becomes ill when visiting family.
Fourth, the UK visa system is notoriously expensive and unpredictable. Without a drastic reduction in fees, which seems extremely unlikely, EU scientists will face bills of thousands of pounds, plus the Immigration Health Surcharge, currently £400 per person for all family members. They may also have to surrender their passports for many months, precluding them from travel for scientific exchanges or even for family emergencies. And the process has been condemned as "unfit for purpose" by parliamentarians. 
Finally, even if all these issues could be resolved, many researchers will ask whether they wish to come to a country where anyone perceived of as being "foreign" risks being abused in the streets and where it can be almost impossible to obtain visas for scientific collaborators from poorer countries. 
Few things that Johnson says are what they seem, exemplified by his repeated description of £1.8 billion for the NHS as "new" money. The scientific community would be unwise to give too much credence to his newfound support for science. 
Martin McKee is professor of European public health at the London School of Hygiene and Tropical Medicine.
Competing interests: Martin McKee is an unpaid member of the advisory board of Scientists for EU.