Tricks from storytelling could make articles more engaging, says Paul Simpson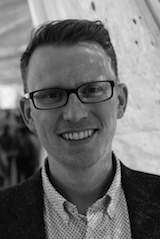 Given the drama at the centre of most academic writing on health and medicine, literally life and death, it is astonishing that the introductions to so many academic pieces are so similar and so dull. The great shame is not the dreary writing that readers must wade through, but the lost opportunity to capture minds and influence thinking. Learning a few tricks from storytellers might lead to more engaging articles. 
There are three standard openings to submitted articles that make me involuntarily skip ahead: starting an article with a list of definitions; describing a disease's global burden; and, referencing any number of political declarations (most commonly the UN's Sustainable Development Goals). All are legitimate ways to start an article, but I suspect their ubiquity leads many readers to give up or glaze over. 
These familiar opening paragraphs assume that readers are already invested in an article and are only looking for dry facts to get them going. How do we define this problem? How big is this problem? Does it matter to global bureaucracies? Only an article's authors and a small subset of readers will be invested enough to want such a plain starter. Most will be looking for a reason to care, many would love to be swept along by an article that will engage and inspire. 
Will Storr's recent book, The Science of Storytelling, usefully describes what grabs the attention of readers and does an impressive job of relating his advice to how our brains work. He explains that most stories start with a change that captures a reader's attention and that curiosity can be piqued by information gaps that people want to fill by reading on. He gives a nice example from the ominous opening to Charlotte's Web: 
"Where's Papa going with that ax?" 
Although Storr's book focuses on writing fiction, his advice on how to begin a story can be applied to academic writing and reminded me of an article on road traffic crashes published by PLOS Medicine. The piece reflected on an accompanying essay and the WHO's Decade of Action on Road Safety. It includes a standard paragraph on the global burden of road traffic crashes, but opens by describing the author's personal story of loss. It still triggers an emotional response in me six years after first reading it. Only the heartless would fail to empathise with the memorable dramatic change in the intro.  
Clearly, having every article start with a deeply personal story isn't great advice and I wouldn't encourage attempts at fictionalised dramatic openings. My suspicion is that most editors would generally discourage this because scholarly articles are meant to be factual not emotional. So, how should authors approach the introductions to more prosaic academic pieces? 
I asked a colleague who has previously slashed at my own lifeless writing with a red pen, Alison Tonks. Alison has edited hundreds of editorials for The BMJ and recommends that authors "get straight to the point, tell us what happened, why we should care, and what we should do, all in the first couple of paragraphs. An eye catching title and standfirst helps."
Alison highlighted two recent editorials, one on climate change and one on new hypertension guidelines as good examples. On inspection both follow Will Storr's advice on how to start a story by describing a noteworthy change. Neither intro could be described as flashy but both feel like the start of a story describing a relevant change rather than an encyclopedia entry: 
"In March, hundreds of thousands of schoolchildren in 2000 cities from 123 countries left school to call for action on climate change."
"The UK's National Institute for Health and Care Excellence (NICE) has launched an updated draft guideline for the diagnosis and management of hypertension in adults."
Both articles also invite us to read on by offering an information gap. What can we learn from schoolchildren? What's wrong with the guidelines? But neither article resorts to a blunt question or worse listing all of the items the article is about to cover: 
"Health professionals and their organisations must support and learn from the schoolchildren's action…"
"The new draft NICE guidance has at least three serious problems."
These authors are using storytelling tricks to engage their readers within the first few paragraphs of their articles. If you find that you've reflexively written a boilerplate opening, don't despair. It may be crucial for readers to understand this information in order to follow the important messages in your piece, but you might want to include it a little later in the article. If you need it, keep it. If you don't, delete it. 
My advice is to use these ubiquitous paragraphs as place holders to be rewritten once an article is nearly complete. An introduction is there to engage and situate readers so that they read on. Your readers are more likely to do that if you tell them a good story rather than force them to read a reference manual.
Paul J. Simpson is The BMJ's International Editor.

Competing Interests: I bought Will Storr's book myself and enjoyed it. I don't have any connection with the author or book's publisher.