Sheree Bekker & Anna Posbergh
On the 1st of May 2019, the Court of Arbitration for Sport (CAS), a private tribunal for the purpose of handling disputes between athletes and sports organisations, handed down its ruling in the case of Caster Semenya and Athletics South Africa versus the International Association of Athletics Federations (IAAF). The ruling upheld the 2018 IAAF participation regulations for women with differences of sex development, which means that certain women participating in certain IAAF events (400m-1 mile) must now medically maintain a testosterone level of 5nmol/L or below in order to compete.
Scientific evidence
The reasoning behind the regulation is that women with naturally high testosterone levels, and whose bodies are ostensibly highly sensitive to that testosterone, have a significant performance advantage over their peers in certain events. However, as Tannenbaum and Bekker have previously written in an editorial in The BMJ, the paucity and erroneous nature of scientific evidence underpinning this claim is cause for concern. Further, pervasive cultural myths continue to reinforce "outdated and misguided ideas about testosterone" as the 'male' hormone and perpetuate historical systems of imperial, racial, heteronormative, and gendered power divisions. The recent editorial in The BMJ unpicked these issues in detail, so here we focus on the implications of this ruling.
Human rights
The CAS panel ruled that the regulation is a case of "necessary discrimination" in order to protect the "fairness" of women's sport. Yet this line of argument has its legacy in the long and problematic history of "sex testing" women athletes. It is no accident that the vast majority of athletes affected are black women and women of colour from the global south who do not conform to Western ideals of femininity. In this way, it is important to understand both this history and the outcomes of such policy, including the ways in which regulations may entrench existing power relations.
Numerous organisations have since condemned the IAAF regulation, including the United Nations Human Rights Council stating that such regulation contravenes international human rights law. Indeed, despite the final ruling, the CAS panel itself unanimously concluded "the DSD Regulations are prima facie discriminatory since they impose differential treatment based on protected characteristics". Thus, this leaves the door open for Semenya and ASA to possibly take their case to the Swiss Federal Tribunal, Constitutional Court of South Africa, or European Court of Human Rights. 
Medical ethics
For eligibility in certain events, women with naturally high testosterone levels are now expected to lower these levels through hormonal contraceptives. The World Medical Association (WMA) has demanded the withdrawal of the regulations, urging physicians:
"to oppose and refuse to perform any test or administer any treatment or medicine which is not in accordance with medical ethics, and which might be harmful to the athlete using it, especially to artificially modifying blood constituents, biochemistry or endogenous testosterone"
Prescribing hormone suppressants to comply with a regulation rather than the needs of a patient, is medically unethical and potentially dangerous to the athletes. Considering this ethical violation and the weak scientific data supporting the IAAF policy, the WMA has advised physicians to not prescribe hormonal suppressants, drawing attention to the wellbeing of the athletes.
Policy implications
A key concern about this particular policy is its status as a "living document". This means that this regulation can evolve, and thus this CAS ruling does not constitute an accountability measure or precedent against any future update or change. Indeed, this has already happened. During the course of the CAS hearing, the IAAF shifted the goalposts in changing the wording of the policy to focus exclusively on 46XY females (this was not specified in the 2018 iteration of the policy, likely due to issues of confidentiality given the small number of athletes who may be part of this group). This places the focus of this regulation on an even smaller group of vulnerable women with DSD. Further, it is of concern that this shift now potentially sets the scene for 'necessary discrimination' against women who are transgender and their future regulation in sport.
Just because regulations exist does not mean that they are evidence-based, human-rights considered, or even ethical. This ruling will have ripple effects across the very fabric of sport, and we must continue to interrogate the consequences, which are about more than sport alone.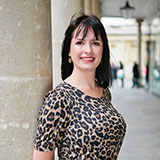 Sheree Bekker is a Prize Research Fellow in sports injury prevention and safeguarding at the University of Bath, UK. Follow her on Twitter @shereebekker
Anna Posbergh is a PhD student studying sex testing and women in sport at the University of Maryland, USA. Follow her on Twitter @annaposbergh
Competing interests: none to declare