Men, like women, have the right to healthy and fulfilling sexual and reproductive lives. However, men are less likely to seek help for complaints related to their sexual and reproductive health and there are fewer services available for men compared to women. [1] In the field of sexual and reproductive health and rights, men are often viewed through the lens of simply needing to be supportive of women's sexual and reproductive health needs and rights, or worse being perpetrators of violence towards women. [2]
The United Nations Population Fund (UNFPA) and the International Planned Parenthood Federation (IPPF) have developed a comprehensive package of services for men and adolescent boys, which is a guide to support providers of the sexual and reproductive services. That package covers family planning, prevention and treatment of STIs including HIV, sexual dysfunction, male cancers, fertility, supporting perinatal care and childrearing, supporting safe abortions and taking action to prevent violence against woman. [3] Nevertheless, most sexual and reproductive health services are designed primarily for women and can be either be off-limits or off-putting to men.
Men who have sex with men (MSM), especially in low and middle-income countries, face additional barriers to sexual and reproductive health that include criminalisation and stigma and discrimination. MSM often experience discrimination, with many experiencing limited social, educational and financial opportunities. For those rejected by their families, there is an increased risk of poverty and homelessness.
MSM are also at higher risk of sexually transmitted diseases, including HIV, and are more likely to be victims of violence or to participate in transactional sex. [4] MSM who also have sex with women face more complex sexual and reproductive health needs that affect their female partners, including family planning and fertility. With respect to accessing healthcare services, MSM in many places have two choices. They can either hide their sexuality and be treated as presumed heterosexuals, which misses major opportunities to address MSM-specific needs. Otherwise, MSM can disclose their sexuality, risking homophobia or rejection, which can lead to the denial of any type of care whatsoever. Either way, the choice with respect to disclosure for MSM in many health settings is a lose-lose situation that results in sub-optimal sexual and reproductive health outcomes for them, their partners and the community.
Self care provides the opportunity for men to take a different path in seeking health services. self care is defined by the WHO as "the ability of individuals, families and communities to promote health, prevent disease, maintain health, and to cope with illness and disability with or without the support of a health-care provider." [5] The locus of power for self care sits with the individual who has the choice to seek assistance from the health-care system, peers, community leaders, the internet or a combination of all of these entry points. Increased access to medicines, diagnostics and devices, combined with advances in digital health and mobile technology, empowers vulnerable men to manage their own health in new ways. [6]
Self care is already happening, sometimes without adequate guidance. PrEP, HIV self-tests and condoms are examples of how MSM can access interventions in the form of medicines, diagnostics and devices, sometimes outside of the formal health system. MSM are more likely to seek information and services online and tend to find online solutions acceptable for their needs. [7]
MSM use the internet to socialise and find sexual partners [4][8], which can lead to riskier situations, such as more unprotected anal sex, transactional sex and sex in public. Self care can be a useful way to reach MSM in online spaces with information and services that are recognised to have proven benefit. To be effective, self care must be treated as an integral component of the total health system. To support this, guidelines currently being developed by the World Health Organisation will identify recommendations for self care interventions for sexual and reproductive health and rights that could provide additional options for people, including MSM. [6]
Self care will not eliminate the need to address structural barriers to health, including efforts to eliminate criminalisation laws, decrease stigma and discrimination and provide access to justice. It cannot be seen as a stand-alone replacement for conventional services; rather, self care interventions must be integrated to ensure effective follow up and support for the sexual and reproductive health of MSM.
Sexual and reproductive health information and services delivered via self care can be designed to meet the needs of MSM by providing private and anonymous access points for information and services while addressing their preferences and positively influencing health-seeking behaviour, ultimately resulting in better outcomes for the individual, community and the health system.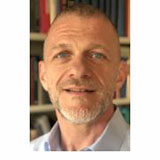 Kevin Moody is a freelance consultant working at the intersection of people-centred quality of life and healthcare responses in the areas of SRHR, HIV, non-communicable diseases and access to medicines. He is a Trustee of the Board of Frontline AIDS.
Competing interests: KM is a member of the Guideline Development Group on self care interventions for SRHR.
Acknowledgements: The author would like to thank Manjulaa Narasimhan from the WHO Department of Reproductive Health and Research for her commitment to person-centred approaches to the sexual and reproductive health and rights of women and men in all their diversity.
References:
Baker P et al. The men's health gap: men must be included in the global health equity agenda. Bulletin of the World Health Organization. 2014;92:618-620. doi: http://dx.doi.org/10.2472/BLT.13.132795

Hawkes S, Hart G. Men's sexual health matters: promoting reproductive health in an international context. Tropical Medicine and International Health, 2000;5(7):A37-A44. https://doi.org/10.1046/j.1365-3156.2000.00594.x

IPPF and UNFPA (2017). Global Sexual and Reproductive Health Service Package for Men and Adolescent Boys. London: IPPF and New York City: UNFPA. (https://www.unfpa.org/sites/default/files/pub-pdf/IPPF_UNFPA_GlobalSRHPackageMenAndBoys_Nov2017.pdf, accessed 19 March 2019).

GNP+ and MSMGF (2010). Advancing the sexual and reproductive health and human rights of men who have sex with men living with HIV: A policy briefing. Amsterdam. (http://srhhivlinkages.org/wp-content/uploads/2013/04/srhr-msm_2010_en.pdf, accessed 19 March 2019).

Self-care for health: a handbook for community health workers and volunteers. New Delhi: World Health Organization Regional Office for South- East Asia; 2013. (http://apps.searo.who.int/PDS_DOCS/ B5084.pdf [cited 2019 Mar 19]).

Narasimhan M, Kapila M. Implications of self-care for health service provision. Bulletin of the World Health Organization. 2019;97:76–76A (http://dx.doi.org/10.2471/BLT.18.228890)

Aicken CRH, et al. Use of the internet for sexual health among sexually experienced persons aged 16-44 years: evidence from a nationally representative survey of the British population. J Med Internet Res, 2016;18(4):e100. (https://www.jmir.org/2016/1/e14/, accessed 19 March 2019).

Larsson M, Mohammed Shio J, Ross MW, Agardh A. Acting within an increasingly confined space: A qualitative study of sexual behaviours and healthcare needs among men who have sex with men in a provincial Tanzanian city. Plos ONE 2017;12(8):e0183265. doi: 10.1371/journal.pone.0183265