Louisa Conlon, Nick DeVito and Ben Goldacre
Background
The US FDA Amendments Act (FDAAA 2007) requires certain clinical trials to report their results onto ClinicalTrials.gov within one year of completion. European Union (EU) guidelines are broader: they require all trials of medicinal products registered on their EU Clinical Trials Registry (EUCTR) since 2004 to report results within one year of completion. Our FDAAA TrialsTracker and EU TrialsTracker show all individual trials that breach these legal requirements. Each week we write about one unreported clinical trial: you can read more background here, and past entries are here.
Trial NCT02425683
This week's unreported trial is "Study of Colorectal Cancer Patients (Stage IIIC) With Either Regorafenib or Standard of Care (No Treatment) After Adjuvant FOLFOX" (NCT02425683). This was an open-label phase 2 interventional trial enrolling adult participants in the US after surgery. Regorafenib is currently licensed for use in patients with metastatic colorectal cancer (the participants in this trial), gastrointestinal stromal tumours and hepatocellular carcinoma. This was a complex trial with two stages: in the first stage, 50 patients were to be randomised to one of two starting doses, with the tolerated dose considered a primary outcome (alongside the number of patients completing a full 6 cycles); in the second stage there was a plan for a two arm trial of 214 participants comparing the dose from stage one against placebo. Secondary outcomes included overall survival, number of adverse events and disease-free survival, all up to 4.5 years follow-up. The study started in March 2015 and completed in September 2017.
Clinical discussion
Colorectal cancer (CRC) is the third most commonly diagnosed malignancy and the fourth leading cause of cancer-related death in the world. It accounts for 12% of all new cancer cases in the UK. 58% of patients diagnosed with stage III colon cancer and 68% of patients diagnosed with stage III rectal cancer have chemotherapy as part of their primary cancer treatment. Patients with stage III colon cancer have a 5-year survival rate of 63%. In 2013 the EMA approved regorafenib for metastatic colorectal cancer (mCRC) based on the CORRECT trial. In 2015 NICE terminated their appraisal of regorafenib for mCRC following no evidence submission from Bayer. As a result, the drug is not on the Cancer Drugs Fund (CDF) for mCRC. The trial in question today was initiated after termination of the NICE appraisal.
Legislative discussion
This trial was terminated due to 'insufficient accrual' and has not reported results onto clinicaltrials.gov. As discussed in previous installments of UTOTW: terminated trials that enrolled any patients are required to report their results, for the patients treated, directly onto ClinicalTrials.gov, under the FDAAA 2007. While terminated trials may not have enrolled sufficient patients to adequately assess their prespecified efficacy, effectiveness, or safety outcomes, the data collected may still be useful to inform clinical decision-making, resource allocation, and research. Although regorafenib is licensed in this indication already, the results of this trial may have provided insight into the most well-tolerated starting dose. Additionally, it may have contributed direct evidence or context on overall survival and disease-free survival for this drug, and similar treatments.
Conclusion
This unreported trial was sponsored by US Oncology Research in collaboration with Bayer Healthcare Pharmaceuticals. The PI is Thomas H. Cartwright, MD of McKesson Speciality Health. As of 25 February this trial is 157 days overdue to report. We hope the investigators will share the full results for this trial soon.
Louisa Conlon is a clinical pharmacist in cancer services and current Chief Pharmaceutical Officer's clinical fellow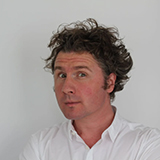 Ben Goldacre is a doctor, author, and director of the EBM DataLab at the University of Oxford. He co-founded the AllTrials campaign for trials transparency.
Competing interests: BG has received research funding from the Laura and John Arnold Foundation, the Wellcome Trust, the Oxford Biomedical Research Centre, the NHS National Institute for Health Research School of Primary Care Research, the Health Foundation, and the World Health Organization; he also receives personal income from speaking and writing for lay audiences on the misuse of science.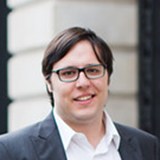 Nicholas J DeVito is a researcher at the EBM Datalab at the University of Oxford.
Competing interests: ND is employed on BG's LJAF grant and is a Naji Foundation scholar at the University of Oxford.