GPs need meaningful teaching in leadership, population health management, and an understanding of the wider system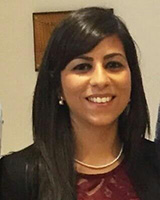 I used to think that GP training is a real privilege. I would tell my secondary care friends about it with a steely hint of pride. At the start, I remember being particularly impressed by the weekly, half-day protected teaching time.
But my enthusiasm has waned quickly. And I don't think I'm alone.
Sitting in our teaching session recently was a point in case. We spent half the morning being taught about anti-depressant regimens from a psychiatrist, even though most of these regimens are secondary care initiated. A trainee then asked for some tips for 10-minute consultations for patients suffering from depression. The consultant looked sympathetic, but had nothing to offer, pointing out that in secondary care there is always a full hour for such appointments.
My heart sank a little. When our second speaker began sharing advances in secondary care treatments for obesity, my disappointment gave way to indignation. The one-way dialogue from secondary to primary care was reinforcing an antiquated hierarchy that we know is unhelpful.  
This is not to begrudge these consultants for taking time out to impart their expertise. Neither do I blame training programme directors, who I know must meet stringent requirements despite large budget cuts. But I have experienced two different training schemes over the past three years, in two different parts of the country. And it is all too common to hear secondary care colleagues impart niche wisdom or grind an axe about referrals. Not to mention more unusual  examples—yes, I have sat through a morning on pet therapy and a yoga class before.
I'd been hoping that my experience was unique. But a discussion sparked by a recent tweet, and a straw poll of my trainee colleagues around the country, showed that sadly it's not. Some did report much better teaching experiences, with sessions led by GPs for GPs. But the geographical variation is disconcerting.  
I was equally disturbed a few months ago when invited to speak at a "Life after GP training" session for another scheme. I found myself on a panel with three other newly qualified GPs, all of whom had left the NHS to set up private companies. Their stories were an easy sell to a room of anxious trainees about to step into the unfamiliar world of grown up general practice. I was alarmed. What kind of signals are we sending our GPs-to-be?
This matters. It matters because we are churning out GPs who feel competent, but not confident at the end of their short training. We also know that most don't feel ready to take on partnerships. While there are many reasons for this, one can't help but wonder if the lack of preparation in our training has a part to play. Bolt on post CCT fellowships might be one answer. But what about a closer look further upstream, at our training itself?
Beyond management skills, there are many other facets to the role of a future GP. With the growth of Primary Care Networks across the country, GPs set to lead expanded versions of the traditional general practice team, and a renewed focus on prevention in the NHS long term plan, incorporating meaningful training in leadership, population health management, and a basic understanding of the wider system feels more relevant than ever before. It's hard to think of many other professions where new recruits enter the world of work without a clear idea of what the system looks like, and how it might evolve.
The GP curriculum is the largest of any specialty, with the shortest time to learn it in. So I understand that many will balk at the idea of chipping into any clinical teaching time. But I wonder if much of that clinical knowledge is better learnt in the consulting room, in discussions with our trainers, and through preparation for our exams. Or at the very least, not taught by specialists who struggle to translate their expertise to a GP consulting room. With the new GP trainee contract now giving us less time in clinical practice than ever before, we simply can't afford to waste precious opportunities to train competent community consultants of the future.
I know there's no easy answer. And it's not that I've had enough of experts. But at the very least, we should be taught by those who understand the difficulties of our roles as gatekeepers, and can appreciate that for us, absence of pathology is the norm.
The opportunity to take time out of clinical practice for teaching is a privilege. But we need a long hard look across the country at what this time is being used for. If we don't, at best we risk eroding that sense of privilege. But at worst, we'll produce a cadre of new GPs woefully underprepared for the job at hand.
Nishma Manek is a GP ST3. She was on the FMLM National Medical Director's Clinical Fellowship Scheme 2016/17 at NHS England. She tweets at @nishmanek.
Competing interests: None declared.