Ann Robinson reviews the latest research from the top medical journals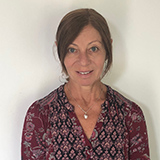 The Lancet
No need to wait to conceive again after a stillbirth
What is the ideal interval between pregnancies? The World Health Organisation (WHO) recommends a gap of two years after a live birth and at least six months after a miscarriage or termination. So what should we advise women who have had a stillbirth, and understandably, may want to get pregnant again as soon as possible? There is currently no guidance about the optimal interval, defined as the time between the stillbirth and start of next pregnancy. This international cohort study of 14 452 births used birth records from Finland, Norway, and Western Australia and found that the median inter-pregnancy interval was nine months and 63% of the women who had previously had a stillbirth conceived within 12 months. Getting pregnant again within a year of stillbirth didn't increase the odds of a further stillbirth (2%), preterm (18%) or low birthweight (9%) compared to those women who waited between 2-5 years. It will be very reassuring to women who have had a stillbirth to know that most won't have any problem conceiving again quickly, and that conceiving within one year doesn't increase the risk.
Annals of Internal Medicine
Aspirin for primary CVD prevention: identifying the risk of bleeding
The US Preventive Services Task Force has recently recommended low-dose aspirin for the primary prevention of cardiovascular disease and cancer for people in their fifties with a 10-year CVD risk of at least 10%. But will aspirin do them more harm than good? Although there are lots of prognostic models to estimate the absolute benefits of aspirin, there are precious few models to assess the risk of bleeding. This prospective study of 385,191 30-79 year olds whose risk of cardiovascular disease was known, used Cox proportional hazards models to predict their risk of bleeding and compared the estimates to actual rates of major bleeds. The main models predicted a median 5-year risk of bleeding of around 1% and correlated well with the number of observed events (7% of which were fatal.) It will be useful to have a tool to identify  who can safely take aspirin, and who should give it a miss.
Haemodialysis and depression; what helps?
The number of people on maintenance haemodialysis for end-stage renal disease is increasing and around one third of them are depressed. This study asked whether depressed patients would be more amenable to therapy if they had a specially designed therapy session to encourage engagement and whether cognitive behaviour therapy or the antidepressant drug sertraline is the more effective treatment. The results were rather disappointing. The engagement interview was no better than a chat with a member of the research team in encouraging participation. And although sertraline was more effective than cognitive behaviour therapy, neither treatment improved depression scores to a clinically important extent. This study didn't compare sertraline and cognitive behaviour therapy to no treatment and didn't have long term follow up. But at least it's a spotlight on the mental health needs of people living  with chronic renal disease.
JAMA
Hypertension and end-stage renal disease  
Do otherwise healthy adolescents with established high blood pressure, go on to develop end-stage renal disease? This cohort study of 2.65 million young people starting military service in Israel found that 0.3% of them had established hypertension which doubled their risk of end-stage renal disease in the future. Those with existing renal disease were excluded from the study. The increase in risk wasn't related to being overweight or how severe the hypertension was. Hypertension and end-stage renal disease are associated, but it's not clear whether one causes the other. The study drives home the importance of checking blood pressure in adolescents and following up the few who will be diagnosed with hypertension over a long period of time to identify those at risk of developing end-stage renal disease.  
Peanut patches; no panacea
Peanut allergy is a growing problem. It affects 1-2% of US children and is a source of great concern to parents. There is currently no treatment for peanut allergy. This randomised controlled trial found that daily treatment for a year with a patch containing peanut protein meant that children who are allergic to peanuts could tolerate a higher dose in a peanut challenge than those who had used a placebo patch. Unfortunately, the difference wasn't significant according to the trial's criteria, although it was statistically significant. Systemic allergic reactions were rare and none were severe. This desensitisation treatment, known as epicutaneous immunotherapy, may yet hold some hope, but it's not ready to be rolled out yet.
NEJM
Lymphadenectomy in advanced ovarian cancer
Women with advanced (stage IIB-IV) ovarian cancer usually have their normal pelvic and paraaortic lymph nodes removed (lymphadenectomy) in addition to resection of all macroscopically visible tumour, followed by chemotherapy. But is the lymphadenectomy justified? This randomised controlled trial found that median overall survival was 69.2 months among women who didn't have lymphadenectomy and 65.5 months in those that did. Progression-free survival was the same in both groups (25.5 months.) Predictably, the rate of serious postoperative complications, such as the need for a repeat laparotomy, was more likely among women who had lymphadenectomy (12.4% vs 6.5%) and death rates within 60 days of surgery were low, but higher in the lymphadenectomy group (3.1% vs 0.9%). On the other hand, women in both groups reported similar quality of life and global health status scores. The orthodoxy has been challenged and found wanting.  
Bag for life
Lack of oxygen in the blood is the most common complication during intubation of critically ill adults and may increase the risk of cardiac arrest and death. Does positive-pressure ventilation using bag-mask ventilation during the 45-90 seconds between induction and laryngoscopy, reduce the risk of hypoxaemia without increasing the risk of aspiration? This randomised trial found that the bag-mask ventilation group had a lower rate of aspiration (2.5% vs 4%), better minimum oxygen saturation (96% vs 93%), and fewer episodes of severe hypoxaemia (10.9% vs 22.8%). One caveat is that these were very sick patients in the intensive care unit; the same findings might not hold for people who are less critically ill who are being intubated in other settings.   
The BMJ
Antibiotics: given for too long
The crisis of antibiotic overprescribing has focussed attention on inappropriate use for minor, self-limiting, viral infections. If antibiotics are indicated, then the minimum effective dosage is advised. Guidelines recommend the duration of treatment, but do we stick to the advice? This study suggests that two thirds of antibiotic prescriptions were for "upper respiratory tract indications", "acute cough" and "bronchitis and 80% or more of these treatment courses exceeded guideline recommendations. Over 50% of prescriptions for urinary infections in women were for longer than advised. And for some (unexplained) reason, only 9.6% of prescriptions for "sinusitis" exceeded the 7-day recommended course. Out of nearly a million consultations that resulted in antibiotics being prescribed, a staggering 1.3 million extra days of antibiotics were given. And that's without quibbling about whether the "acute coughs" really warranted antibiotics at all. Mea culpa; I resolve to check the guidelines (and stick to them).
But don't delay antibiotics for UTI in the elderly
Elderly patients with a urinary tract infection (UTI) diagnosed in primary care, should be treated with antibiotics straight away. This study shows that withholding or deferring treatment in people over 65 with a UTI (7.2% and 6.2% of the total) was associated with a significant increase in septicaemia (seven to eight-fold increase) and all-cause mortality compared with those who received immediate antibiotics. Men over 85 were at particular risk of septicaemia and dying within 60 days of the UTI. Hospital admission in the week after diagnosis was double in the untreated group 27% vs 14.8%). The authors state that "in the context of an increase of Escherichia coli bloodstream infections in England, early initiation of recommended first line antibiotics for UTI in the older population is advocated." There seems to be little justification in holding back the antibiotics in these cases.
Ann Robinson is an NHS GP and health writer/broadcaster. She works within her local community and is a trustee of the Anthony Nolan charity.
Competing interests: None declared.