Sally Crowe reflects on health, learning, and how we think about patient and public involvement (PPI)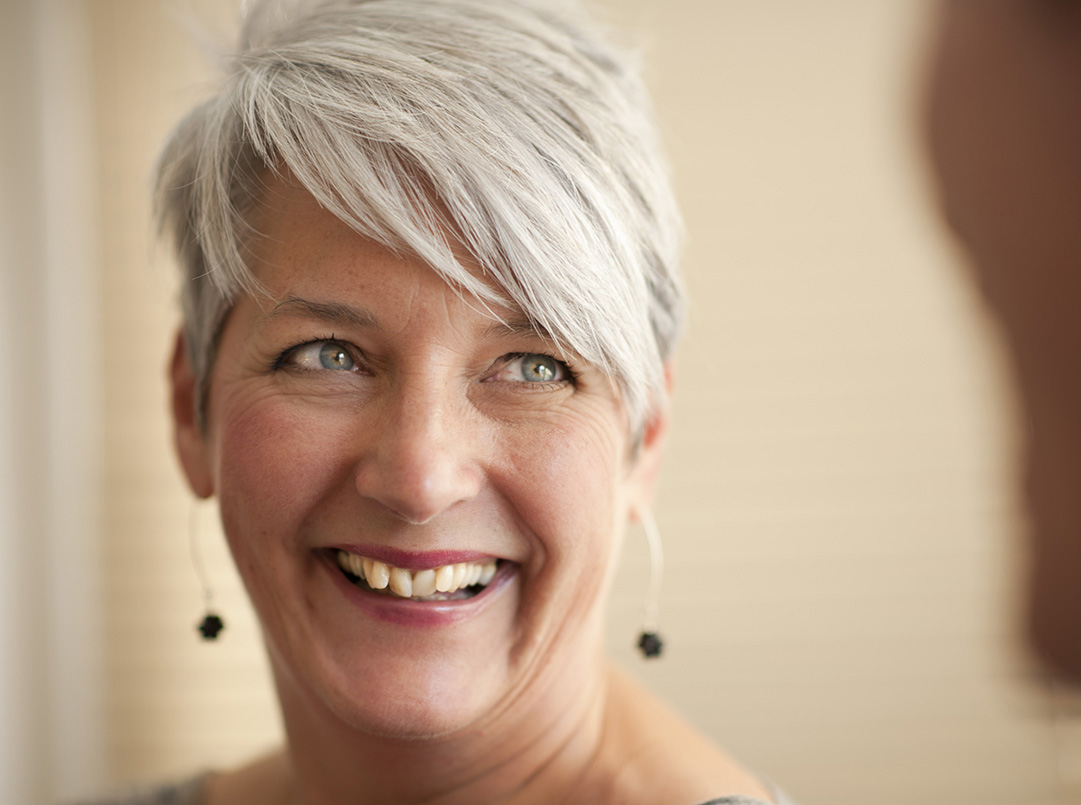 Sailing along
I have been facilitating conversations about research between researchers, the public, and patients for over 30 years—initially as an NHS employee, and independently since 1998. I believe in dialogue as a primary tool to ensure that patient voices and experiences contribute to decisions that affect research design and outcomes.
I have felt a skilled sailor a lot of the time, but facing a recent troubled sea in my personal life has made me reflect on, and challenge, my assumptions about working in patient and public involvement (PPI).  
My public involvement in research practice is driven by, and comes from, a very personal place, but I have never felt the need to disclose my health status.
So why do I feel the need to share my experiences and learning now?  Primarily because this particular health experience brought me up close to my mortality, with both the shock of the diagnosis and the very fast trajectory of my surgery. I understood that the ship might sink, and that time is of the essence when you want to make improvements to public involvement in research.
The  good ship "patient and public involvement"
I generally call my work patient and public involvement  in research, however I am comfortable with other phrases such as user involvement or co-production. I'm interested in what happens in and as a result of interactions between researchers and patients for health and social care research. I am curious about the impact of PPI on researchers, other PPI professionals, and patients. I like the theories and models, but tend to approach PPI from an instinctive and experiential way, honing my skills and knowledge in a highly pragmatic manner. This is carried through in this article where I reflect on three aspects of my experience with cancer, from a personal and professional perspective.
Instinct and being heard
I had been bothering about a lump in my mouth for well over a year, and I had mentioned it to others. However, it was my dental hygienist who really listened to me during the summer of 2018.  In short it went like this:
Me: I'm really worried about this lump. I have had it for ages and no one seems to be taking me seriously.
Her: Then we should get it checked out . . . go home, get your NHS number, and ring it through to the surgery straight away, and we will start the referral process.  
Following several bounces around the system I was diagnosed with a rare, but lucky for me slow growing, cancer in my mouth.  I also had an anomaly on my tongue that needed exploring.
What did I learn?  
The experience taught me that I didn't act on my instincts and wasn't assertive. Yes folks, the system still makes it hard for patients to be assertive about seemingly "trivial" things. The dental hygienist enabled me to feel that my anxiety was legitimate, and worthy of discussion and exploration.
What did I learn about PPI?  
Listening to the stories, and what a patient is actually saying, is crucial. I have been known to use phrases in workshops such as "please introduce yourself, but this is not the occasion for your life history" or "we are tight on time, can you just say who you are and your interest in today." I manage the dialogue down when I think that the patient is veering towards a long life history. Now, I will think more about how I facilitate a climate of openness, encourage disclosure, and make time in meetings and workshop agendas to honour life experiences appropriately and sensitively. Too often we skip over these bits of meetings "to get on with the research business," thereby potentially missing important fragments of understanding and insight. I might now say "what part of our life history is important for today's work?"
Health information and evidence
I turned to "Dr Google" relatively soon after my diagnosis. It is probably worth sharing that I have taught research critical appraisal skills to patients and the public for over 20 years, and am fully signed up to the concept of "informed" patients.  
As I typed in my cancer to the search engine—up popped "rare," "aggressive," and I understood that the survival rate is poor at five years. I looked at a randomised controlled trial, which reported terrible results. My rational head would have said, "Sally you need to appraise that paper to see if those results are reliable, trustworthy, and relevant to you," but of course I didn't get that far. I exited the search engine and actually turned off my computer as if that would somehow make those words disappear. I was on my own, just diagnosed, and very, very scared. I rang the Macmillan helpline and got through to a very kind and wise professional who said among other things, "Your consultant will know your personal situation and be able to answer your questions based on evidence and experience."
What did I learn?  
Research on the internet and in academic papers doesn't always provide the "answer," and cannot always reflect your context and personal situation. The Macmillan patient information provided was a very good start in my journey for more information, and in retrospect I should have read this first. A good friend who writes systematic reviews of research offered to do some reading for me—I accepted gratefully and acknowledge that this loss of control was OK and part of my coping mechanism.
What did I learn about PPI?
I have worked with so many wonderful patients over the years, many of whom are what I would call "research literate." I have facilitated workshops that explore how to find research and interpret it. However, for some people this won't be the right option, and it should not be a panacea that every patient who gets involved in research should know how to find and interpret research. So much research is still written in language that defies most readers and until we have more accessible sources, I would advise caution. Patients' experiences are enough to justify them a place "at the research table" and if they want to become research literate then that is fine by me, but it should be their choice and certainly not a requirement. Some may simply, like me, not want to or be able to read and ingest research information. In fact, I suspect only working with research literate patients brings you patients who are literate full stop, and we know that is a problem in PPI.
People, relationships, and communication
I have always held that research is a human endeavour—I even have a PowerPoint slide that has these words, plus a picture of two people hugging each other.  This slide has got me into trouble in the past, eliciting comments such as "we need to keep it professional."  The slide is meant to invite a reaction—what I want to talk about is not hugging, but people, relationships, and communication.
I will call the consultant leading the team who treated and cared for me Mr M.  I decided to write a journal about my cancer "journey" from day one as a way of coping. Much the same way that health professionals just note "pt" to denote the patient, I got fed up of writing his full name. The M stands for marvellous, not his surname and here's why.
I looked him up on the Internet and found out that he specialised in my sort of cancer, had a lot of clinical training, and he was keen on fine art in his spare time (as am I). So far so good, but what also made him "Mr Marvellous" was not only his surgical experience, but his effortless relationship building and communication from the very first appointment. He introduced himself (and the team present), shook my hand, and apologised for running late in clinic. He asked me to tell him my story and maintained eye contact throughout. He didn't rush his information giving, explained things in simple language, and showed compassion about the diagnosis. He was transparent about the cancer progression and treatment options, upbeat about what was good (site of cancer and relative ease of access to it), and measured about what wasn't (can't be treated with radiotherapy due to its rarity and it may have spread). He was tactile, but not overly so, and when the bad news really came, he sat directly opposite me with our knees almost touching. This was not a one off. During a completely manic multidisciplinary team clinic he was exactly the same, even though we were pretty much his last patients, and it was 7pm in the evening. He even remembered our names as he passed us waiting in the clinic.
He must have had training on "Breaking Bad News." I think that it is probably a compulsory part of medical training, but my hunch is that he values this aspect of his clinical care as much as the technical skills he deploys in the operating theatre.  
I would also like to applaud the Macmillan nurses who have helped me in my cancer experience so far. At diagnosis the nurse showed empathy and facilitated a post clinic session assessing my current state, how much I had heard and understood, before writing the key points down and giving me contact information. Not to forget, the Macmillan nurse on the end of the phone after "Google Gate," and the Macmillan nurses in the head and neck unit, who as well as all of the aforementioned have acted as a bridge between me and the health "system," which sometimes seems to operate on a "need to know" basis!
What did I learn?
Mr M's relational and communication skills helped me trust and respect his advice and judgment about my treatment options, but also feel confident that he was working in my best interests. I felt that my views and questions were legitimate and valued. I felt whole even though we were essentially talking about removing a part of me.
What did I learn about PPI?
It seems so important in PPI to connect as humans primarily before business is done. One meeting that I chaired revealed that we almost had a mini musical band in our partners! This is because when working with patients in research there are many considerations: people can be traumatised, vulnerable, nervous, but also angry and frustrated. They can of course be none of these things, but you won't know until you have listened and built a relationship together with them and got your communication lines, and goals, for working together clear. I also suspect that time invested in relationship building helps when discussions about research reach difficult points (as they often do) or when consensus is needed to move forward.
Sailing into port
I am now talking to other people living with cancer, not as a PPI professional, but as a fellow sailor on the cancer ship and it feels very different. I have picked up tips for self-care (keeping teeth clean when your mouth is super swollen, what to eat and drink when you can only use a straw), but also taken part in both harrowing and uplifting conversations about cancer, and have seen some very bad and dark jokes.
My personal experiences have always informed and influenced how I have worked as a PPI professional, and this experience has been no exception. This time I have felt compelled to write about it publicly and to try and distil just how it has affected my thinking and hopefully my practice.
"A smooth sea never made a skilled sailor" is attributed to Franklin D Roosevelt. I thank Derek Stewart for feedback and suggestions for improvement.
Sally Crowe is a director of Crowe Associates, which provides consultancy, training, and project management for patient and public involvement in healthcare and research. From 2007 to 2013 she co-chaired the James Lind Alliance and she currently chairs the UK Public Involvement Standards Partnership. Sally is a member of Cochrane, both as a patient representative and a founding member of the Prioritization Methods Group, and on the editorial board of the Research Engagement and Involvement journal. Sally is a carer, and in 2018 was diagnosed with cancer.
Competing interests: I have read and understood BMJ policy on declaration of interests and declare the following interests: I was paid by The BMJ to help prepare and facilitate a workshop to develop The BMJ's patient partnership strategy and activity.