Research shows that MUP does not "punish" moderate drinkers and is an effective measure to discourage excessive drinking
It has been a week of mixed messages from the health secretary, Matt Hancock. In his statement to Parliament on the NHS long term plan, he emphasised that at the heart of this plan is the principle that prevention is better than cure, and he highlighted the active role that the health service will take in helping people to cut their risk factors, including reducing alcohol intake. Yet in the same week he was widely quoted in the media saying that alcohol is only a problem for a small minority, perpetuating the myth promulgated by the alcohol industry. While Public Health England (PHE) figures suggest that less than 5% of us drink one third of all alcohol consumed, they also show that "the combination of increasing-risk, higher risk, and extreme drinkers accounts for about 25% of the population and consumes over 75% of the total self-reported alcohol consumption." That means 1 in 4 of us is putting our health at risk, whether in the short term from alcohol-related accidents and injuries, or over the longer term from liver disease and cancer. The NHS long term plan itself recognises alcohol as one of the top five risk factors that cause premature deaths in England—it is not just "extreme drinkers" who are ill or dying as a result.
The NHS long term plan to strengthen Alcohol Care Teams in the worst affected areas is a welcome addition to early intervention in hospitals, but we also need primary prevention measures that will have a broader impact. We are drinking around a quarter more than we were in the early 1980s and suffering the consequences. This increase in consumption is not simply a result of bad choices by a lot of individuals; it is driven by environmental factors. Alcohol is now 60% cheaper than it was 30 years ago, is more readily available, and more heavily marketed. To make a real, lasting difference to the nation's health we must take action at a population level to address these drivers. Minimum unit pricing is one such approach, which has backing both from the World Health Organization and the the health secretary's own advisers in PHE.
That is why it was hugely disappointing to hear the health secretary state to Sky News just this week: "I'm dead against minimum unit pricing of alcohol." It seems like a strange time to assert such a strong stance on one of the most effective and cost-effective measures available to us; one which could save thousands of lives and improve tens of thousands more.
It had already become clear that minimum unit pricing (MUP) was unlikely to form part of the UK government's forthcoming alcohol strategy. It has been suspected that ministers might choose to postpone a decision on MUP until the impact of Scotland's legislation—and in due course Wales' legislation—becomes clearer. There would be some logic to that position if delay did not mean more lives lost. But to actively rule minimum pricing out now simply does not make sense, particularly in such a dogmatic way. Minimum unit pricing has been scrutinised and approved by two devolved administrations, as well as our Irish neighbours. There was cross-party interest in the Northern Ireland Assembly before it was suspended. The health secretary faces the real possibility of leaving England as an outlier on the British Isles, at significant cost to health and to the NHS.
If the minister is looking for a "nudge" then minimum unit pricing is the perfect candidate. By creating a floor price below which alcohol cannot be sold, it principally affects the high-strength low-cost drinks favoured by the heaviest drinkers. It is a measure which applies to the whole population, but actually has quite a targeted effect on those who drink the most because they are the most sensitive to price increases. 
So what of the health secretary's assertion that MUP would "punish" those of us who drink responsibly? Sheffield University's internationally acclaimed modelling suggests that moderate drinkers would only pay an extra £2.25 per person per year.  A PHE evidence review confirms that "Implementing a minimum unit price (MUP) is a highly targeted measure which ensures tax increases are passed on to the consumer and improves the health of the heaviest drinkers. These people are experiencing the greatest amount of harm. The MUP measure has a negligible impact on moderate drinkers and the on-trade." This contrasts with the £1.3 billion that MUP is estimated to save NHS England over the next 20 years. Importantly MUP would also help to prevent people becoming heavier drinkers in the first place, as it would act as a disincentive to drink more.    
The question has to be asked why would the health secretary take a position against such a policy now? Representatives of the alcohol industry were quick to welcome his statement.  We have previously seen the extensive efforts by sectors of the industry to delay and derail the Scottish legislation. It would be worrying indeed if the health secretary is listening to the views of those vested interests above those of the health community.  
See also: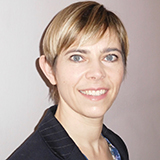 Alison Douglas is chief executive of Alcohol Focus Scotland, Scotland's national alcohol charity and former Head of Alcohol Policy and Delivery at The Scottish Government.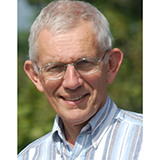 Ian Gilmore is an honorary Professor at the University of Liverpool. He is the Director of the Liverpool Centre for Alcohol Research and chairs the Alcohol Health Alliance UK. He is a former President of the Royal College of Physicians.
Competing interests: Alison Douglas has a single share in Diageo Plc for the purposes of policy advocacy at their AGM. IG none declared.