Nick DeVito and Ben Goldacre
Background
The US FDA Amendments Act (FDAAA 2007) requires certain clinical trials to report their results onto ClinicalTrials.gov within one year of completion. European Union (EU) guidelines are broader: they require all trials of medicinal products registered on their EU Clinical Trials Registry (EUCTR) since 2004 to report results within one year of completion. Our FDAAA TrialsTracker and EU TrialsTracker show all individual trials that breach these legal requirements. Each week we write about one unreported clinical trial: you can read more background here, and past entries are here.
Trial 2008-000560-17
Here we report an interesting positive story. This week's reported clinical trial is the "Prednisolone Rhinosinusitis Efficacy Trial (PRET) study" (2008-000560-17). 185 participants with rhinosinusitis were included in the trial. Participants were given either prednisolone or a placebo for 7 days and keep a symptom diary for 14 days. The primary outcome was the proportion of patients with resolution of facial pain or pressure on day seven. The secondary outcomes listed in the registry are acceleration of recovery, resumption of daily activities, health related quality of life, and cost effectiveness.
Clinical discussion
Acute rhinosinusitis is a common condition involving inflammation of the nose and paranasal sinuses often caused by either bacterial or viral infection. Acute cases of rhinosinusitis will frequently improve without the need for additional treatment, however patients can still experience notable short-term impact on quality-of-life. In addition to prescribing antibiotics, physicians will also prescribe medicines such as corticosteroids to help alleviate symptoms. This study set out to see whether the use of corticosteroids, in this case prednisolone, was useful in reducing symptoms on cases of acute rhinosinusitis
Legislative discussion: Going from unreported to reported
When the new EU guidelines around results reporting came into full effect in December 2016, this trial was due to report results to the EU trials register. Our EU TrialsTracker and accompanying BMJ paper, published earlier this year, identified this trial as overdue to report results. Shortly after the tracker launched, the PI of this study emailed us stating he was "shocked" to see one of his trials included among those that had failed to comply with EU rules requiring results to be posted on the EU register: he explained that he simply was not aware of this requirement and pledged to submit results to the registry swiftly.
We are pleased to report that the results have now been posted to the EUCTR. Because the data on our eu.TrialsTracker.net service updates regularly, this trial's status has changed: it is now shown as "Reported". In this instance, results were submitted in the form of a copy of the 2012 paper, as is permitted for certain trials that finished prior to July 2013 under section 4.6.2 of EC Guideline 2012/C 302/03. This option more easily allows results to be reported to the registry, and therefore makes them more discoverable to interested parties. However it also has some drawbacks. As previously discussed in our UTOTW series, results reported in the tabular format to ClinicalTrials.gov are more complete than those reported in journal publications, especially for adverse events data. While this may not be true of this study specifically, the option to bypass the EUCTR tabular format in favor of simply uploading a copy of the journal publication may lessen the advantages of registry reporting. Prespecified outcomes are also often unreported or changed from the protocol when published in a paper. For instance, this paper identifies cost-effectiveness as a secondary outcome in the EUCTR entry, but does not mention a cost-effectiveness outcome at all in the paper.  While this may make some sense in the context of the paper—the treatment was not shown effective and therefore would not be cost-effective—there would still be an acknowledgement of this prespecified outcome if it was being reported in a tabular format for all prespecified outcomes, or if it was being reported in a manner that was compliant with CONSORT guidelines, which require all prespecified outcomes to be reported, or breaches of that principle discussed.
Since the launch of the EU TrialsTracker we have heard anecdotally about researchers at academic institutions not being aware of their responsibilities to report results to the EU register. This is one possible explanation for the large discrepancy between the reporting rates of commercial and non-commercial sponsors reported in our BMJ paper, as we discussed at the time of publication. It is imperative that academic institutions are made aware the ethical and legal responsibilities it takes on when undertaking clinical research and then effectively communicates these to their research staff. Adhering to legal guidelines and requirements to report results should be a routine aspect of the workflow for any researchers conducting clinical research. We are concerned and surprised that the various bodies engaged in regulating trials, ethics, professional conduct, and so on, have not made this a priority. We hope that they will do so, especially now that this issue is being raised by the AllTrials.net campaign, and the House of Commons Science and Technology Select Committee.
Conclusion
This reported trial was sponsored by UMC Utrecht in the Netherlands. The PI was Dr. Roderick Venekamp. We thank the sponsor and investigator for reporting the results of this clinical trial in accordance with EU guidelines.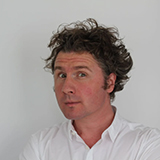 Ben Goldacre is a doctor, author, and director of the EBM DataLab at the University of Oxford. He co-founded the AllTrials campaign for trials transparency.
Competing interests: BG has received research funding from the Laura and John Arnold Foundation, the Wellcome Trust, the Oxford Biomedical Research Centre, the NHS National Institute for Health Research School of Primary Care Research, the Health Foundation, and the World Health Organization; he also receives personal income from speaking and writing for lay audiences on the misuse of science.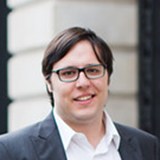 Nicholas J DeVito is a researcher at the EBM Datalab at the University of Oxford.
Competing interests: ND is employed on BG's LJAF grant and is a Naji Foundation scholar at the University of Oxford.