Fran Baum describes the first two days of the People's Health Assembly, a conference that continues the struggle for health for all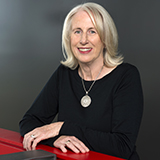 Can you imagine organising a conference for 1200 people and then at the very last minute being told that the event might have to be cancelled, and then (later) that it could proceed but in a different venue? This happened to the People's Health Assembly (PHA4) last week. After delicate negotiations, the event was allowed to go ahead at a new venue and as a four rather than five day event. Somehow, the national and international organising groups managed to arrange a new venue (thanks to BRAC), rejig and print the programme, and avoid any rancour from delegates. Thus a minor miracle occurred, and as the People's Health Assembly opened on 16 November, the mood in the plenary hall was very upbeat.
This optimism came despite the fact that many delegates had spent hours in immigration before being allowed into the country. Some were even sent back, including my friends whose story is typical of the commitment people had to make sure they got to PHA4. John Boffa, a public health general practitioner who works in an Aboriginal health service, and John Paterson, an Aboriginal man who is CEO of Aboriginal Medical Services Alliance were denied visas on arrival to Bangladesh (which is listed on the government's site as a right for Australians) and were sent back to Singapore where they managed to get visas and flew back to join us at PHA4.
At the opening session I was tasked with welcoming participants on behalf of the People's Health Movement (PHM) Global Steering Committee. I thought it fitting to quote a song (told to me by Dr Abhay Shukla, joint convenor, PHM-India) that says "when your feet are bloodied and your hearts in pain, keep walking," since that is what the PHM Bangladeshi and international organising committee did.
Two plenary sessions described the political and economic landscape and how it's shaping development and health. Eduardo Espinoza (vice minister for health in El Salvador) warned of the dangers of neoliberal policies to the planet. He also spoke of the importance of primary healthcare as the basis for health systems and described how El Salvador is trying to make this a reality. This message was reinforced by Prof David Sanders in his critique of the WHO Astana Declaration on Primary Health Care, in which he drew attention to the PHM's alternative statement on primary healthcare.
The impact of trade agreements on health was a thread throughout the conference, starting with a rousing speech by New Zealand lawyer Jane Kelsey, which laid out the very damaging effects of current trade agreements on health, including through the right of foreign investors to sue governments for public health measures that might impede their investments. She observed how the neoliberal paradigm that supports free trade agreements is fraying, as shown by growing inequities, alienation, ecological collapse, and mass displacements of people. She said movements like PHM will be vital to determining whether an emerging regime is authoritarian or a progressive alternative.
There are 68.5 million displaced people in the world, including 24.5 million refugees. In 2017, 2.9 million new asylum seekers were created. The assembly heard disturbing accounts of displacement and occupation.
Shatha Odeh described the situation in Palestine and the appalling impact of the Israeli occupation on health. In particular, she emphasised how the constant stress of oppression and punitive actions affects mental health. Dr Shireen Huq from Bangladesh described the plight of the Rohingya people, and the stories she heard firsthand on her visits to the refugee camps. All the women she spoke to had been raped, and most multiple times. She feared what the long term impact of their experiences would be and hoped that lessons could be drawn from other experiences of the use of rape as a weapon against a group of people. Dr Chiara Bodini spoke about the situation of Syrian refugees in Italy and their lack of access to healthcare.
Another crucial theme in the first two days was the ecological crisis we are facing. Global warming and the many threats it poses to human and ecological health were described. Latin American delegates presented the most compelling solution to the crisis. They spoke of the concept of Buen Vivir, which calls for a new paradigm of humanity's relationship with the environment. It stresses the importance of collective rather than individual values. Buen Vivir aims to introduce culturally sensitive public policies, which will result in ecological balance. Consequently, protection of the environment is seen as the primary aim of policy and is prioritised above private profit that comes at the expense of exploiting the environment. Its philosophy is enshrined in the new constitutions adopted by Ecuador and Bolivia.
What is exciting about PHA4 is that it is more than a conference. Its main aim is to create an action agenda for the future to tackle the many structural health issues identified. The second day ended with five thematic groups who broke away to discuss health systems; food and nutrition; trade, health, and access to medicines; gender; and the environment and development. Each engaged in animated discussions about how to create a healthier world through the sharing of ideas and practical examples from each continent. This created a common purpose and resolve among delegates to continue struggling for health for all and strengthen the People's Health Movement. 
Related articles
Fran Baum: Why the 4th People's Health Assembly is an important event for global health equity
Fran Baum: The Fourth People's Health Assembly concludes by decrying the health impacts of corporate power
Fran Baum is Matthew Flinders distinguished professor of public health and foundation director of the Southgate Institute for Health, Society and Equity at Flinders University, Adelaide, Australia. She is a member and past chair of the Global Steering Council of the People's Health Movement—a global network of health activists (www. phmovement.org). She also served as a commissioner on the World Health Organization's Commission on the Social Determinants of Health from 2005-08.
Competing interests: I am member of the People's Health Movement Global Steering Council and a member of the Global Health 50/50 Advisory Council.