Doctors should help students who lack the necessary support to navigate the tricky road towards medicine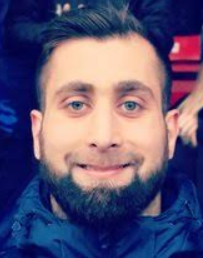 Patients come from a whole range of different backgrounds. Yet based on my 12 years of studying and working in medicine, I have sadly concluded that the same cannot be said of those who deliver healthcare.
Throughout medical school, I felt tremendously out of place. Not in terms of the vigour of the curriculum; but in terms of the visible class divide that permeated throughout the year groups. There was always an undertone of classism rippling in the background and although no one talked about it openly, it was pretty evident from the outset and it came to dictate the friendship groups that eventually formed.
British society is uniquely defined by class, with all its permutations, in a way that can't be said of many other countries. The divide this creates is particularly apparent in medicine. Indeed, the Royal College of Physicians was originally formed in 1518 through Royal Charter as the King's College of Physicians, and was placed under the custodianship of Henry VIII to preserve the profession's "classical training" from the apothecaries. Furthermore, for over 300 years only Oxbridge graduates could be admitted as fellows to the College, which perpetuated the class division.
Have things at the top changed? With the advent of the NHS in 1948 and the influx of overseas doctors, the short answer is—yes. But the air of privilege still remains. Earlier this year, I became a member of the Royal College of Physicians. Was I filled with a sense of achievement? Yes. But equally, I was filled with a sense of despair that the grand halls are simply too far beyond the reach of many other aspiring medics, many of whom are talented would-be doctors, who simply lack the connections and background to break through into medicine.
I recently became a father, and if my son wanted to, of course I would support him to follow in my footsteps and become a doctor—a profession that remains varied and rewarding. But, I am under no illusion that he would have a head start compared to someone born up the road, who attends a different school, and has different parental support at home. Children cannot pick their parents. And parents sometimes cannot select their child's school—that is dependent on the local catchment area. This postcode lottery can dictate a child's future.
It would be a huge challenge to overhaul the UK's archaic two-tiered schooling system, although countries like Finland provide successful examples of how this could be done. We should, however, aim to bridge the gap through out-of-school mentoring schemes. There are some brilliant programmes that I have had the pleasure of being involved in, which offer mentoring and coaching specifically aimed at state school applicants to medicine. The Royal Society of Medicine has been especially active on this front. But you need to be in the know. How can we possibly expect teachers, already working in highly demanding jobs, to guide their pupils towards these schemes? This is precisely why outreach mentoring is so important.
I strongly believe that the moral responsibility falls on us as doctors to reach out. Through outreach work we can have an impact, but otherwise a lot of hugely talented children will not be able to pursue a career in medicine, which could easily be within their grasps.
I recently started mentoring three children. One of them will begin studying medicine this year, one is in the process of applying, while the third is taking a gap year and applying thereafter. I managed to arrange work experience for all three and helped two of the students with their applications and personal statements. If it wasn't for circumstance, then they would have been left to navigate the tricky road towards medicine without a roadmap.
As yet another application window for medicine approaches, it is time to start encouraging doctors to reach out to more students who lack the necessary parental and teacher support to successfully apply for the increasingly competitive medical degree. Only then can we demonstrate that the domed roof of the Royal College buildings are not just another glass ceiling, but an achievable reality for all.
Asif Munaf is a sports and exercise medicine registrar with a master's degree in public health. He works in the East Midlands and has a keen interest in the socio-demographic determinants of education attainment.
Competing interests: I am the founder of DrAMATIC, a company that aims to mentor state school applicants through the medical application process.