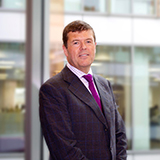 "The future health of millions of children, the sustainability of the NHS, and the economic prosperity of Britain all now depend on a radical upgrade in prevention and public health."
That statement from the Five Year Forward View was true when published in 2014 and it is just as true today. Yet it failed to gain any traction. Spending on prevention—as far as we measure it—has fallen. Chasing demand remains NHS business as usual, but in the long run it is unsustainable. We desperately need that radical upgrade.
Nowhere is this more the case than in mental health—especially children's mental health. Today only one in four children get access to the help they need. By 2021 the ambition is for one in three to have access to child and adolescent mental health services (CAMHs).
Half of lifelong mental illnesses display the first signs by the age of 15, three quarters by the age of 25. Despite this, just 0.7% of the NHS budget is devoted to getting the right help at the right time to children and young people.
The consequences of this underinvestment in the mental health of our young people is profound and for many has a lifelong impact. So how should we close this treatment gap?
An analysis by the NHS Benchmarking Network for the University of Birmingham Mental Health Commission, which I have chaired, estimated that the workforce of clinical psychotherapists, psychotherapists, allied health professionals, and mental health practitioners would need to grow by 23 800 at an annual cost of £1.77 billion if access for all was to be achieved. Given that gaps in the workforce are currently rated as the biggest threat to delivering the Five Year Forward View, it is hard to see where these additional staff would come from.
By adopting a prevention and early intervention approach, a much broader workforce across local government, education, and health would have a part to play. For these reasons scaling up access to treatment alone would be a mistake.  We have to get serious about prevention too.
In a report from the University of Birmingham, Investing in a Resilient Generation, the commission argues that there is already good enough evidence to support a range of practices and programmes with impressive returns on investment.  
The commission identify four building blocks for a prevention first approach: positive family, peer, and community relationships; minimising adverse experiences and exclusions; mentally friendly education and employment; and responding early and responding well to first signs of distress. Each of these already has promising and well evidenced interventions and approaches.
The impacts of trauma, adverse childhood experience, and inequality are already well documented enough to justify concerted action.
So why is the evidence not sticky? A stock take by Public Health England last year found that while most local areas had taken some steps towards the prevention of mental health problems, progress varied significantly. A recent analysis by the Health Foundation found that spending on public health per head of the population has fallen by 23.5% in five years
Spending on prevention and early action has to compete with day to day spending, and with dealing with the presenting need. The way that public spending is accounted for means that when budgets are tight, preventative spending loses out to reactive spending.
Over 30 years ago the Treasury changed the rules to protect spending on buildings and infrastructure from competing directly with the day to day demands of public spending. Separating out capital from revenue spending in our public accounts makes the consequences of underinvestment more visible in the nation's vital infrastructure.
A similar approach for spending on our social infrastructure, on prevention, and early action could help to break the cycle of underinvestment.
The new NHS 10 year plan must start this shift. It needs to set out how the NHS will work with local government, civil society, academia, business, and others to deliver this, and make clear how much the NHS will invest to secure that radical upgrade in prevention.
Paul Burstow is chair of the University of Birmingham Mental Health Commission. He chairs the Tavistock and Portman NHS Foundation Trust and he served as minister of state for care and support between 2010 and 2012. Twitter @PaulBurstow 
Competing interests: I do not believe that I have any competing interests, however these roles might be relevant: chair, Social Care Institute for Excellence; chair, Tavistock and Portman NHS FT; professor of mental health public policy, University of Birmingham; managing director, Indy Associates.