Yes, says Mark Taylor. It treats patients as spectators of their care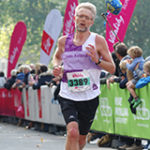 "Enough already! What am I, chopped liver?"—I've always loved this old Yiddish saying, chopped liver being just the side dish, not the main course. I often quote it, making the point when I feel I am being spoken about, but not to.
Last week the Academy of Medical Royal Colleges released guidance calling for hospital doctors to write outpatient clinic letters directly to patients, free of jargon or confusing language. The push for doctors to communicate effectively and directly with their patients feels like such an obvious point to make. And yet, currently, only my appointment letters are addressed to me. Over the years I have been copied in to a number of letters between medical professionals where my various chronic conditions have been described in great and occasional obscure detail. I have been described as "pleasant" so often as to think this is a stock medical term rather than any actual observation.
From a patient perspective, aside from the structural paternalism of treating a patient as a spectator for his or her own treatment, does it matter that letters between consultants and GPs are not addressed to us? Surely, to paraphrase John Cleese's obstetrician from The Meaning of Life, "we're not qualified."
But, let's take a step back for a moment. The Academy of Medical Sciences recently published a report on the challenges of healthcare systems in managing patients with multimorbidity. We know that the number of patients with multimorbidity is on the increase and we know the healthcare system is not designed to treat patients with multiple conditions. I should know. I am one of those patients.
It may be that the GP is meant to coordinate my various treatments, my various pathways. Perhaps consultants across disciplines should be linking up in a more productive way. Productive for me, as the patient. Reality suggests this doesn't quite happen. I don't always get to see the same GP, or if I want to, I have to wait longer. Hospitals are vast healthcare "factories," and the IT systems used for communications are less than perfect. I sometimes wonder whether each patient should have their own WhatsApp group to which all of the healthcare professionals looking after them have to subscribe.
In the age of multimorbidity the only constant and permanently engaged point is the patient. We are the centre of it all. So, tell me again why letters about me are not written to me, with a plain English summary? Explain to me why such an obvious act of disempowerment is likely to help galvanise the patient (and his family) to manage the overall healthcare pathway necessary to keep me going?
If multi morbidity is one of the challenges for the NHS and if we believe society has a greater responsibility for its own health then and letters or communication sent out after a consultation need to come to us as patients, and be copied to the relevant healthcare professional. It reminds us that we are not passive in this, rather we are the point of the entire exercise. It nudges us to take more interest, and to feel empowered to ask more questions.
Most of all it reminds us we are not chopped liver.
See also: Writing letters directly to patients puts them at the centre of their care
Mark Taylor is Head of Impact for the Central Commissioning Facility of the National Institute for Health Research but is writing in a personal capacity as a member of the BMJ Patient Panel.
Competing interests: Head of Impact (CCF), National Institute for Health Research, Multiple Sclerosis Ambassador for parkrun UK, Member of Patients Active In Research (PAIR), Oxford Biomedical Research Centre, Academic Visitor at the University of Oxford.
This blog contains the personal views of its author and is not a formal NIHR communication nor is it endorsed as such.