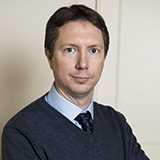 An estimated 200,000 people in the UK may have severe asthma and not even know it, according to a new report by Asthma UK. The effectiveness of reliever inhalers and oral steroids for asthma symptoms in most people has instilled a complacency in the medical profession, but this misconception that asthma is fixed is concealing a huge number of patients with difficult and severe asthma.
People with severe asthma have persistent symptoms that don't respond to conventional, high dose preventative treatments. It can often be difficult to differentiate between severe and "difficult" asthma, which is often the result of poor adherence to medication, other comorbidities, or the wrong diagnosis. [1] Each person not assessed and treated for severe asthma will miss opportunities to improve their health and wellbeing, and get the quality of care that they need.
Living with severe or difficult asthma can be draining, time-consuming, and distressing, and can result in frequent hospital admissions and even death. But there are also financial implications. Patients with severe uncontrolled asthma cost the NHS four times more than someone with normal asthma, due to the cost of emergency admissions and medication. [2,3]
Severe asthma needs to be assessed and treated in specialist tertiary care clinics where patients can access the best diagnostic and treatment options, but there are currently no clinical guidelines for referring people to these specialist services. [4] People with the condition are often trapped in primary care, going around in circles between GP appointments, hospital admissions, and having recurrent courses of oral steroids which can cause debilitating long-term side effects such as osteoporosis and diabetes.
There is huge variation in the criteria by which clinicians in primary and secondary care decide if they should refer a patient for severe asthma. Around 89% of the clinicians we surveyed in the report are referring patients only if they have taken three or more courses of oral steroids over a year. This is despite the fact that the National Review of Asthma Deaths (NRAD) recommends referral after two courses. [5] Other clinicians are referring patients depending on whether they have had different numbers of asthma attacks or hospital admissions within a year.
It is common for patients to wait five years for a referral. This not only leads to frustration in coping with symptoms and a lack of progress, but leaves the most vulnerable asthma patients at a heightened risk of an asthma attack, and sometimes death.
Inadequate data sharing between primary, secondary, and tertiary care is compounding the problem and patients are falling through the gaps. Many clinicians tell us that they aren't able to see a true picture of their patient's medical history such as if a patient has been repeatedly admitted to hospital—a sign of potential difficult or severe asthma. Data needs to be used and shared more effectively across the NHS, with the right safeguards in place.
There is no silver bullet or quick fix to improve treatment for people with severe asthma. NHS England, NHS Improvement and the equivalent health bodies for the rest of the UK need to work in collaboration with specialist hospitals and clinics to agree clear definitions of what severe and difficult asthma is.
Specialist asthma centres need to ensure they are updating the Severe Asthma Registry. [6] By getting an accurate picture of how many people with asthma are in need, it will enable the NHS to devise a plan to support people with severe asthma and allocate appropriate funding.
NHS service providers then need to ensure that those with the condition can access the care they need, irrespective of where they live. They need to ensure new treatments are available and there are funds in place to support severe asthma treatment and care.
In a time of increasing demand on NHS acute services, it is more important than ever to ensure that people with difficult and severe asthma get the support they need in specialist asthma clinics. Doing so is likely to reduce A&E visits, unplanned hospital admissions, and complications from exposure to oral steroids.
For too long, people with difficult and severe asthma have been left behind because of a lack of clarity around referral criteria. Tackling the problems in the severe and difficult asthma care pathways has the potential to truly transform the lives of patients struggling to cope with the condition. All patients with difficult and severe asthma need to be identified so they can access the specialist care and treatment they desperately need.
Andy Whittamore is Asthma UK's Clinical Lead and has been a practising GP for 15 years. He has specialist interests in asthma, respiratory care and digital health and has held a range of roles driving innovation and quality improvement around asthma.  
Competing interests: I work for Asthma UK, whose report I have namechecked in the article.
References:
1. Pieter-Paul W. Hekking et al., 'The Prevalence of Severe Refractory Asthma', The Journal of Allergy and Clinical Immunology 135, no. 4 (April 2015): 896–902, https://doi.org/10.1016/j.jaci.2014.08.042.
2. https://www.england.nhs.uk/wp-content/uploads/2017/04/specialised-respiratory-services-adult-severe-asthma.pdf
3. Hoskins, Gaylor, et al. "Risk factors and costs associated with an asthma attack." Thorax 55.1 (2000): 19-24.
4. Vivi Q. Nguyen and Charlotte S. Ulrik, 'Measures to Reduce Maintenance Therapy with Oral Corticosteroid in Adults with Severe Asthma', Allergy and Asthma Proceedings 37, no. 6 (November 2016): 125–39.
5. M. Levy et al., 'Why Asthma Still Kills: The National Review of Asthma Deaths (NRAD)', Report or Working Paper, 6 May 2014, https://www.rcplondon.ac.uk/projects/national-review-asthma-deaths.
6. Heaney LG, Brightling CE, Menzies-Gow A, et al. Refractory asthma in the UK: cross-sectional findings from a UK multicentre registry. Thorax 2010;65(9):787-94. doi: 10.1136/thx.2010.137414 (SEE #3)