The impact of a "no deal" on the NHS and medical research will be immediate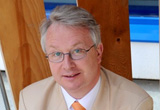 Events have moved rapidly since the British government published its white paper on EU Withdrawal. In my last opinion piece I recognised that the prime minister had at last made some progress on Brexit, simply by writing down on paper what she was hoping to achieve, even if it was widely recognised as being unattainable. Still, it was at least a basis for discussion. Or so it seemed.
For a few days, the prime minister seemed committed to the ideas in the white paper. The Department for Exiting the EU even had its executive summary translated into other EU languages, provoking considerable amusement when it was realised that the translations were decidedly amateurish (even failing to spell Deutsch correctly). More importantly, it perpetuated a feeling in other European capitals that UK ministers were unaware that foreigners could read the British newspapers and thus could see the disarray within the Conservative Party.
Within a few days, however, any hope for progress was shattered. Faced with a revolt by its Eurosceptic backbenchers, the government conceded a series of amendments to the trade bill, currently making its way through parliament. Although the prime minister claimed that their acceptance made no difference, in reality they fatally undermined some of the key principles in the white paper. The prime minister's appearance before parliament's liaison committee, comprising chairs of select committees, was embarrassing as she was repeatedly unable to answer a simple question from Yvette Cooper, chair of the Home Affairs committee, about who would collect tariffs under her proposed scheme. The European Union negotiators were now faced with the problem of knowing what to respond to. But things were about to get a lot worse.
David Davis' resignation could have provided Theresa May with an opportunity. The Department for Exiting the EU had long been rendered largely irrelevant. Davis had met Michel Barnier for about four hours since the beginning of the year and his appearances before parliamentary committees showed a serious lack of understanding of the basic issues. Olly Robbins, who had been permanent secretary in the department, had moved to the Cabinet Office, reporting directly to the prime minister, and was now leading discussions in Brussels. It seemed a perfect opportunity to wind up the department. Yet, instead, she resurrected it, replacing Davis with Dominic Raab, a strident supporter of Brexit. He soon made it clear that he would take a very different approach, threatening to withhold payments to the EU if it failed to give the UK a satisfactory trade deal. This was entirely for domestic consumption; the government had already committed to pay as a condition of reaching a withdrawal agreement and any trade deal would come much later. However, it set the tone for the future, suggesting first that the new secretary of state failed to understand the sequencing of agreements accepted by both sides at the outset, but also that the UK seemed to seriously be contemplating a "no deal" scenario. This impression was encouraged when ministers said that they would be publishing a series of assessments of the consequences of "no deal" for different sectors over the summer. It couldn't last and, a few days later, it was announced that the prime minister would henceforth lead the process she was, in theory, in charge of.
As with the white paper, anything on Brexit that the UK government commits to paper is welcome, given that the prime minister has mainly communicated her intentions in Delphic speeches which, while generating much debate about their meaning, have provided little clarity. However, even before these assessments appear, there is widespread scepticism about their value. First, the European Union has already published a detailed assessment of the consequences of failing to reach a deal. Second, the experience with the UK's so-called "impact assessments", which contained such insights that fishing was mainly undertaken in coastal communities, instils little confidence. But most importantly, we are told that they will include what have been termed as "sensible mitigations", widely viewed as a fantasy wish list based on the discredited idea that "they need us more than we need them" and if the UK waits long enough, the EU will give it what it wants.
Unfortunately, this is where the problem lies. The prime minister has often said that "no deal is better than a bad deal". While that is obviously true as a matter of abstract logic, in reality a "no deal" scenario would be catastrophic for the UK. On the 30th March 2019 the UK would be outside the EU. 40 years of accumulated legislation and regulations would no longer apply. Crucially, this would have implications far beyond the UK's relationship with the EU. It would also take it outside the large, and rapidly growing, number of trade deals between the EU and the rest of the world. Paradoxically, rather than increase its opportunities to trade globally, it would reduce them dramatically.
Crucially, this is looking increasingly likely. It might simply happen by accident, if Parliament is unable to agree on an alternative before March 2019. At present, it is difficult to see how it would be possible to get a majority for any alternative. But it could also happen by design. There are still serious questions to be answered about those who made massive gains on the financial markets in the immediate aftermath of the referendum, many of whom were backing the Leave campaign. The release of names of those who have met with Theresa May in recent months reveals many whose business model can be described as "disaster capitalism" and who stand to benefit from the chaos of a "no deal" Brexit. For some, a catastrophe for ordinary people, offers an opportunity.
The most immediate threat would be to the supply of food and medicines. The new health secretary has spoken of stockpiling medicines and products of human origin, although without any clarity about who should do this and how, with the Health Committee chair, Sarah Wollaston, asking obvious questions such as how they would handle products with short shelf lives.  
In a television interview the prime minister, temporarily abandoning her stock phrase "let me be perfectly clear", was anything but clear about whether the government was actually planning to stockpile supplies of both but suggested that, if it was, this should provide "reassurance and comfort" to the British people. This reassurance did not seem to be widely shared. Media reports also suggested that the government would suspend health checks on imported food. Currently, the UK benefits from the network of checks conducted in 130 countries worldwide by the European Food Safety Agency. It would take years to replicate them, at great cost.
The threat of medicines and related shortages has provoked online concern among patients, especially those requiring specialised equipment manufactured abroad. Diabetes UK suggested that it had been having discussions about securing supplies of insulin. However, in both cases, those who might be charged with stockpiling have responded with incredulity, noting that they only know what they have read in the media and anyway the practical implications would be insurmountable.
Then there is the damage to the economy. While the scale of the damage can never be predicted with certainty, what is in no doubt, at least among serious economists, that the short term effect will be extremely severe. Brexit supporters argue that this is a price worth paying because of the prospect of future prospects, although when pressed they concede that, even if they came to pass, it could be 50 years before they are seen.
The impact on the NHS and medical research will be immediate. UK researchers will be ineligible to receive EU funds. Patients with rare diseases will lose access to European Reference Networks. Citizens from other EU member states will face major anxieties. Having observed the incompetence of the Home Office in the Windrush scandals they have little confidence that they will fare any better. And even if they are offered settled status, they will lack the protections they currently enjoy should they move back to the EU27, even if only temporarily, such as health coverage. At the same time, many elderly British residents in countries such as Spain may decide to return, placing demands on an already creaking social care system. Even without the possibility of civil disorder, as predicted plausibly by some, it is simply implausible that any deal offered by the EU could be any worse.
In the midst of this confusion within the UK government, it is easy to forget that any proposal must be agreed by the EU. As was widely predicted, and indeed one might say obvious given their combination of technical impossibility and incompatibility with the Treaties, some of the core elements have now been rejected. There is a growing frustration that, with so little time left, the UK has been incapable of agreeing a credible proposal. It still seems to think that, somehow, it can go behind the back of Michel Barnier to gain support from member states, even though they have all made it abundantly clear that this will not work. But what is new is the language. The UK has made great use of a few largely meaningless soundbites, repeating endlessly that it will "take back control of our borders, our money, and our laws". Barnier has made it clear that he respects the UK's decision to do so, but if it does the EU must do so too, and that means not abandoning control of collecting tariffs and enforcing food safety regulations (which, as noted above the UK seems to be planning to do) to a third country.
However, the most important issue now is that the UK government seems not to have realised that, even more so for the EU, a "no deal" really is worse than a bad deal. The reason has now been stated clearly by France's Europe Minister. For the EU, a bad deal would be one that undermined the integrity of the single market, with the message that its remaining member states could "cherry pick" and "have their cake than eat it". While the remaining member states all recognise that they would be harmed by a "no deal", the damage will be nothing compared to that experienced by the UK. It would be very regrettable, but if the UK simply cannot come up with a credible plan, what else can they do?
Martin McKee is professor of European public health at the London School of Hygiene and Tropical Medicine.
Competing interests: None declared.