The Gosport report gives us a clear vision of where the NHS needs to get to focus on patient safety and support openness and learning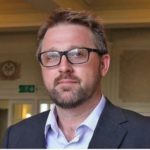 Last week's report by an independent panel on Gosport War Memorial hospital makes for truly shocking reading. The inquiry concluded that between 1987 and 2001, at least 456 people died following prescriptions of opioids which were made "without medical justification" and a further 200 patients whose medical records have been "lost" may have had their lives unnecessarily shortened. The inquiry found a "disregard for human life" and an institutionalised regime of prescribing and administering "dangerous doses" of medication.
The report describes how between February 1991 and January 1992, a number of nurses raised concerns about the prescribing of drugs, but that the response of the hospital "…appeared to have the effect of closing down the nurses' concerns." These early warnings were therefore unheeded.
From Mid Staffs, to Morecambe Bay, to Southern Health, a common theme has been the tendency of the local healthcare organisation, and also the wider system, to treat bereaved families trying to raise the alarm as problems to be dealt with or managed, rather than vitally important voices that need to be heard. Events at Gosport paint an all too familiar picture where families were dismissed as "troublemakers." This prevailing attitude is starkly illustrated when following a meeting with two bereaved relatives in 1998, a detective constable wrote: "I have no idea why these 2 sisters are so out to stir up trouble."
The report paints a sadly familiar picture of organisations that could have intervened earlier, including the hospital, Police, General Medical Council (GMC) and the Nursing and Midwifery Council (NMC), all failing to act in ways that would have '…better protected patients and relatives, whose interests some subordinated to the reputation of the hospital and the professions involved.'
It is hard to overstate the impact of these events on the bereaved families affected by what happened at Gosport, some of whom have been fighting for truthful answers for more than two decades. The chair of the inquiry, the Right Reverend James Jones, writes eloquently in the foreword of the report:
'…it is a lonely place, seeking answers to questions that others wish you were not asking…but it is impossible to move on if you feel that you have let down someone you love, and that you might have done more to protect them from the way they died.'
The report is clear that such guilt, however understandable, is misplaced. The relatives of those that died had every reason and right to believe that the hospital and healthcare professionals to which they entrusted their loved one's care would act at all times in their best interests. They were not warned about the "institutionalised regime" that staff nurses tried to raise the alarm about in 1991.
Now in 2018, some 27 years after concerns were first raised, the full extent of how these families and their loved ones have been let down is revealed, not due to the actions of any of the bodies whose remit it was to act, but due to the heroic efforts of families who refused to give up and the actions of a few individuals in positions of authority such as Liam Donaldson and Norman Lamb, who stood up against the prevailing tide. 
The ramifications from last week's report will go on for some time with potential further civil and criminal proceedings to follow. In the meantime, the debate will rightly shift to whether similar events could happen today and what further changes are needed in response.
The governance and regulatory landscape in the NHS has shifted considerably since the events described in the Gosport report. In 2009, the Commission for Healthcare Improvement (CHI) was replaced by the Care Quality Commission (CQC), an organisation with a troubled history, but now widely regarded as being transformed with the remit to provide independent assessments of the quality and safety of care provided to patients across all health and social care organisations.
We now have a statutory Duty of Candour, which places a legal duty on all healthcare organisations to inform patients or their families when problems with care cause harm. The new national and local "Freedom To Speak Up" roles are intended to make it easier for healthcare professionals to raise patient safety concerns. More recently, NHS England have introduced new "Learning from Deaths" guidance which provides a new framework for NHS Trusts for identifying, reporting, investigating and learning from deaths in care. In April 2017, the new Healthcare Safety Investigation Branch (HSIB) was established and earlier this month, the government confirmed that medical examiners will scrutinise every NHS death.   
It is of course too early to evaluate the long-term impact of these measures, but there has never before been a time of so much focus on patient safety and creating a culture that supports openness and learning.
Gosport is yet another inquiry that highlights the scale of harm and suffering that can occur when healthcare institutions put reputations before patients. As well as highlighting in detail the scale of what went wrong, the report also gives us a clear vision of where we need to get to.
It starts with a staff nurse feeling safe and confident to raise patients concerns, knowing that the organisation will take those concerns seriously, ensuring they are investigated by someone with the right training, expertise, and independence, and in the knowledge that they will be thanked and rewarded for doing so.  It's a functional trust board, who know what information they need to see to understand and monitor the quality and safety of care being delivered. It's a flat hierarchy that empowers everyday conversations about concerns and problems. It's an organisation that reports its own near misses and incidents and instigates learning processes without waiting for a patient complaint. It's an organisation that actively looks to benchmark its outcomes and practice against other organisations and takes all reasonable steps to adopt safer practice when evidence supports. It's a regulatory system that encourages all of this.
Perhaps most importantly, it's where every organisation involved in the delivery or regulation of healthcare treats patients or families raising the alarm as vital voices to be heard and not problems or issues to be managed in whatever way represents the perceived path of least reputational risk.
In the NHS, I believe that we still have a long way to go before we reach this place, but we owe it to all those who suffered as a consequence of what happened at Gosport to keep working towards it.
James Titcombe is a patient safety campaigner and works for Patient Safety Learning. He has previously worked with the Care Quality Commission as their national adviser on safety, and recently advised on the establishment of the new Healthcare Safety Investigation Branch.
Competing interests: None declared.