Inaction will fortify the process of dehumanization and will rob us of our most human trait, empathy
In the past two months, the Trump administration has implemented a massive expansion of family separation as an immigration enforcement practice. This practice is not required by law; instead, the policy reflects the administration's choice about how to implement the 1997 Flores settlement, a US Supreme Court decision designed to protect children by stipulating that children are to be held at all times in the least restrictive setting possible. [1] President Trump signed an Executive Order on 20 June that purports to end family separation explicitly, but directly defies the Flores settlement by incarcerating children and families. Flores stipulated that immigrant children must not be detained for more than 20 days, but the administration is preparing to flout this two decade-long precedent. The Executive Order also makes absolutely no provision for reuniting the more than 2,300 children who have already been separated from their parents, resulting in terrifying uncertainty for parents and children about when and how they will ever see each other again. [2]
While family separation and detention occurred before the current crisis, previous administrations broadly used their discretion to keep families together in community-based settings while their immigration proceedings were pending. The Trump administration's "zero tolerance" policy prosecutes the administrative infraction of irregular border crossing as a criminal offense and holds all individuals in jails, denying parole requests from families, asylum seekers, and others with special needs, even when they do not have a criminal record. [3] The stated objective of this disproportionately punitive policy is to deter families from crossing the southern border of the United States from Mexico. [4] In fact, there is no evidence that family incarceration deters migration, as it does not change the realities that drive parents to seek safe haven in the first place. [5] It is also not necessary, as research shows that case management in the community is highly effective in ensuring compliance with immigration procedures. [6] This set of practices has raised alarm across the globe, has been branded as child abuse by the United Nations, and has galvanized new groups of advocates on behalf of the children and families suffering under this policy. [7,8]
The man-made crisis of family separation and child detention demands that we use our scientific knowledge and stature to tell the truth about how this policy is causing harm. One of the most obvious consequences of family separation and child detention is the profound trauma being inflicted on children. Detention of children likely constitutes a type of adverse childhood experience (ACE). Although some of the mechanisms of ACEs are still unclear, we know them to be linked to serious neurological, emotional, and social developmental consequences. [9] Family detention also falls into another well-established construct of pediatric and adolescent pathology: toxic stress. We know that toxic stress is associated with increased depression, post-traumatic stress disorder, and physical conditions such as cancer, stroke, diabetes, and heart disease. [10] Moreover, children who are detained have been shown to exhibit poor physical and psychological health even after a brief stay in detention, which increases the risk of long-term negative effects. [11] Detention has a devastating impact on families, including from restrictions that constrain the ability of parents to respond to their child's needs in a normal manner. [12] Physicians for Human Rights' research has long established the negative impact of indefinite detention on the mental health of vulnerable asylum seekers. [13]
The long-lasting damage caused by family separation and child detention isn't limited to children, or even to their families. It causes harm to all of us who come to accept this practice in the form of dehumanization and loss of empathy. Social science research has long established that when groups of people are branded as "other," subsequent abuse is more tolerable. [14] Neuroimaging studies have also revealed that activation of the pre-frontal cortex is essential to our ability to recognize each other as humans, but when subjects are shown images of groups considered to be outcasts, not only is there no signaling in the pre-frontal cortex, there is activity in the amygdala associated with feeling disgust. [15] Evidence suggests that these patterns are modifiable. This is the case we face with migrants entering the United States. After waging a campaign of derogatory characterizations of migrants, people of Hispanic heritage, and Muslims, President Trump and his administration have embarked on a path of family separation and detention that will either cause us to recoil and act, or to internalize acceptance of these actions and characterizations as normal. Inaction will fortify the process of dehumanization and will rob us of our most human trait, empathy.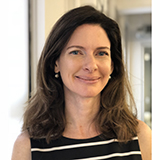 Kathryn Hampton is Network Program Officer at Physicians for Human Rights.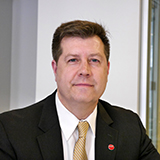 Homer Venters, MD is Director of Programs at Physicians for Human Rights. 
Physicians for Human Rights is a New York-based advocacy organization that uses science and medicine to prevent mass atrocities and severe human rights violations. Learn more here.
Competing interests: None declared.
References:
1. Flores v. Attorney General Reno, CV 85-4544-RJK (Px), Central District of California 1997: https://www.aclu.org/sites/default/files/assets/flores_settlement_final_plus_extension_of_settlement011797.pdf
2. Ginger Thompson, "Listen to Children Who've Just Been Separated from their Parents at the Border," ProPublica, 18 June 2018: https://www.propublica.org/article/children-separated-from-parents-border-patrol-cbp-trump-immigration-policy.
3. "Damus v. Nielsen," Case Update, American Civil Liberties Union, 15 March 2018: https://www.aclu.org/cases/damus-v-nielsen.
4. Attorney General Jeff Sessions, "Attorney General Sessions Delivers Remarks Discussing the Immigration Enforcement Actions of the Trump Administration," Speech, May 7, 2018, https://www.justice.gov/opa/speech/attorney-general-sessions-delivers-remarks-discussing-immigration-enforcement-actions.
5. Operation Streamline: No Evidence that Criminal Prosecution Deters Migration, Vera Institute of Justice, June 2018: https://storage.googleapis.com/vera-web-assets/downloads/Publications/operation-streamline/legacy_downloads/operation_streamline-report.pdf.
6. The Appearance Assistance Program: Attaining Compliance with Immigration Laws Through Community Supervision, Vera Institute of Justice, 1998: https://storage.googleapis.com/vera-web-assets/downloads/Publications/appearance-assistance-program-attaining-compliance/legacy_downloads/aap.pdf.
7. "UN rights chief slams 'unconscionable' US border policy of separating migrant children from parents," UN News Centre, June 18 2018: https://news.un.org/en/story/2018/06/1012382.
8. "Opposing Separation of Families," letter to Secretary Nielsen and Attorney General Sessions, Physicians for Human Rights, June 2018: https://secure.phr.org/secure/family-separation-sign-letter.
9. Vincent J. Felitti et al., "Relationship of Childhood Abuse and Household Dysfunction to Many of the Leading Causes of Death in Adults: The Adverse Childhood Experiences (ACE) Study," American Journal of Preventive Medicine 14, no. 4 (1998); Debora L. Oh et al., "Systematic Review of Pediatric Health Outcomes Associated with Adverse Childhood Experiences." Pediatrics 141, no. 1 (2018).
10. Vincent J. Felitti et al., op cit.
11. Society for Community Research and Action Division 27 of the American Psychological Association. Policy statement on the incarceration of undocumented migrant families. Am J Community Psychol. 2016;57(1–2):255–263pmid:27217327; Lorek A, Ehntholt K, Nesbitt A, et al. The mental and physical health difficulties of children held within a British immigration detention center: a pilot study. Child Abuse Negl. 2009;33(9):573–585pmid:19811830; Kronick R, Rousseau C, Cleveland J. Asylum-seeking children's experiences of detention in Canada: a qualitative study. Am J Orthopsychiatry. 2015;85(3):287–294pmid:25985114
12. Mares S, Jureidini J. Psychiatric assessment of children and families in immigration detention–clinical, administrative and ethical issues. Aust N Z J Public Health. 2004;28(6):520–526pmid:15707200
13. Physicians for Human Rights The Bellevue/NYU Program for Survivors of Torture. From Persecution to Prison: The Health Consequences of Detention for Asylum Seekers. New York, NY: Physicians for Human Rights; 2003. Available at: www.survivorsoftorture.org/files/pdf/perstoprison2003.pdf. Accessed December 21, 2016