Nick DeVito and Ben Goldacre
Background
The US FDA Amendments Act (FDAAA 2007) requires certain clinical trials to report their results onto ClinicalTrials.gov within one year of completion. Our FDAAA TrialsTracker shows all individual trials that breach this legal requirement. Once a week, we write about one unreported clinical trial: you can read more background here.
Trial NCT00450463
This week's unreported trial is titled: "A Randomized Phase II Trial Combining Vaccine Therapy With PROSTVAC/TRICOM and Flutamide vs. Flutamide Alone in Men With Androgen Insensitive, Non-Metastatic (D0.5) Prostate Cancer" (NCT00450463). The trial enrolled 53 participants with non-metastatic androgen insensitive prostate cancer. It was designed as a crossover study. The experimental intervention was flutamide in addition to a priming vaccine (PROSTVAC-V/TRICOM), a booster vaccine (PROSTVAC-F/TRICOM), and a chemical that boosts immune activity (GM-CSF); the active comparator was flutamide only. The primary outcome was time to treatment failure over 4-5 years of follow-up. The secondary outcomes were: time to development of metastatic disease; toxicity; response rate; PSA; and immune responses and Immunologic effects.
Clinical Discussion
Recent estimates put the global age-standardized rate of prostate cancer at 30.6 per 100,000 with incidence on the rise throughout much of the world. It is the third most common form of cancer in the United States and the second most common, along with lung cancer, in the United Kingdom. Androgen insensitive prostate cancer is difficult to treat. Vaccines for prostate cancer have shown some promise and one therapy is already FDA approved for use in castration refractory prostate cancer. The PROSTVAC/TRICOM vaccine has shown particular promise in another phase 2 trial and is the subject of a recently completed phase 3 trial. Knowing the benefits of this potential treatment for an extremely common form of cancer, compared to a standard of care such as flutamide, is essential research for cancer patients and doctors alike.
Conclusion
This unreported trial was sponsored by the National Cancer Institute in collaboration with the National Institutes of Health Clinical Center. The study PI is Dr. Ravi A Madan of the National Cancer Institute. As of 13 June 2018, this trial is 47 days overdue to report. We hope the investigators will share the results of this trial soon.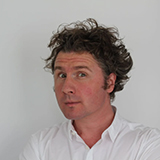 Ben Goldacre is a doctor, author, and director of the EBM DataLab at the University of Oxford. He co-founded the AllTrials campaign for trials transparency.
Competing interests: BG has received research funding from the Laura and John Arnold Foundation, the Wellcome Trust, the Oxford Biomedical Research Centre, the NHS National Institute for Health Research School of Primary Care Research, the Health Foundation, and the World Health Organization; he also receives personal income from speaking and writing for lay audiences on the misuse of science.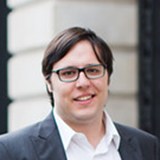 Nicholas J DeVito is a researcher at the EBM Datalab at the University of Oxford.
Competing interests: ND is employed on BG's LJAF grant.