The National Institute for Health Research (NIHR) is highlighting seven research legends whose work has shaped the NHS, as part of its celebrations for the NHS's 70th birthday and the NIHR's I Am Research campaign.This entry looks at Dame Sheila Sherlock, who made pioneering discoveries in hepatology in its early years as a specialty
I knew Dame Sheila Sherlock. When I met her as a young academic hepatologist, she was an almost mythical figure, someone who'd established hepatology as a medical speciality and made many of the key discoveries in liver diseases.
Before she began her work, little was known about liver disease, but her clinical research, innovation, and teaching during the 1960s led to improved diagnosis and treatment.
However, she was different to the myth. She was very supportive to me and other junior colleagues. She was approachable and a regular presence at meetings, and for many of the early years of my career she remained a rock around which modern hepatology was constructed.
What is her legacy?
She was, along with Roger Williams, the dominant figure in the early days of hepatology, making the UK the leading centre in Europe in this emerging area. Hepatology began as a small speciality that developed from gastroenterology, yet she was responsible for hepatology becoming the area of excellence and innovation it is today, with the NHS providing some of the world's most specialist care. It's therefore fitting that she is being remembered as part of the NHS's 70th birthday celebrations.
Among her many achievements is her role in transforming the diagnosis of liver disease, including through the introduction into routine practice of needle biopsy as a replacement for the previously routine approach of diagnostic laparotomy. This work paved the way for the modern era of liver disease as a treatable entity based on robust diagnosis.
Her influence came about for several reasons. She was an outstanding clinician who instinctively understood the nature of liver disease. She was also an outstanding scientist who was undertaking translational research long before the term had even been invented, particularly in the area of primary biliary cirrhosis (PBC). Many of the landmark developments in the early days of liver disease management came from her grouping. In 1966, for example,  she helped create what is now a standard test in diagnosing PBC, later showing that it was an autoimmune condition.
Inspiring a generation
Her contribution, however, goes far beyond that. Fundamentally, she was a person who cared about people. Her patients, obviously, but also, critically, the outstanding younger clinicians whom she attracted into the specialty. She identified able people and then supported then to develop their ideas and flourish, before they eventually left to head up their own units. The alumni of her unit form a "Who's Who" of international hepatology.
Although she in many ways created hepatology, it went on to thrive not because of her discoveries and advances but because of the people she influenced, and the people they in turn went on to influence, continuing her ethos of developing the next generation. Despite so many people coming into her world, she managed their individual ambition, identifying areas for people to go into that they would still occupy decades later. Benign leadership with high expectations. Her name lives on with her specialty leading textbook (Diseases of the Liver and Biliary System), the world leading Royal Free Hepatology course named in her honour, and the other awards and fellowships for the next generation of hepatologists named after her. Integral to the enterprise she ran was team spirit—a culture of togetherness. The "hut on the roof" of the old Royal Free (the temporary research accommodation where she undertook much of her pioneering work, which became permanent and entered the folklore of hepatology) was the heart of the community. The team dinners at the American Association for the Study of Liver Disease every autumn in Chicago were legendary (and woe betide any Royal Free alumnus who didn't attend).
Shattering the glass ceiling
Finally, she was a "she" in an era and world where "he" predominated. She shattered the glass ceiling, propelling a new generation of world leading female hepatologists forward. This was, of course, fully in keeping with her roots in the Royal Free Hospital, which was established originally to train women in medicine. Perhaps the most extraordinary aspect to this is that she made successful women in hepatology the norm. Gender simply was never mentioned.
So how did Dame Sheila influence me? I am dean for training in the NIHR; I work with colleagues to support the next generation of leaders (just as she did); and my clinical and research practice is in the area of her first disease love, PBC, where I try to bring new treatments into practice and complete her work on improving the lives of patients with PBC. The answer would therefore seem to be "a lot." One event probably summarises it best of all. When I was invited to write the PBC Chapter in the latest version of her eponymous textbook it was the greatest honour of my career. I think that says it all.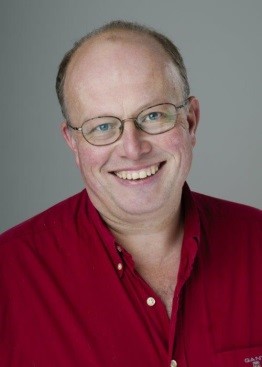 Professor 

David

 

Jones

 is NIHR dean for faculty trainees and an active researcher in the area of autoimmune liver disease, with a particular focus on the impact of these diseases on patients and how outcomes can be improved through the development and evaluation of new treatment approaches.
Competing interests: None declared. The views and opinions expressed in this blog are those of the author and do not necessarily reflect those of the NIHR, NHS, or the Department of Health and Social Care.
Professor Jones's article was originally published on the NIHR website.