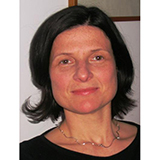 Childhood eczema is very common and can have an enormous impact on families—lack of sleep for carers and child, time consuming care routines, additional cleaning and laundry, and worry about long term outlook.  
Emollients form the mainstay of treatment, but there is little evidence about optimal emollient regimens. Current advice is to use emollient as a soap substitute and then use a leave-on emollient straight after having a bath. The BATHE research study set out to see if adding bath emollient to bath water, in addition to this best practice, has additional benefit.  
Before designing the trial, we carried out a survey of bathing habits among families of children with eczema, distributed with the help of the National Eczema Society, the Centre of Evidence Based Dermatology, and others. This showed that most families were bathing their child at least three times a week. Importantly, it also showed that most families were using emollient bath additives as a soap substitute, so in order to ensure that both groups were washing in the same way, we advised everyone in the trial to use leave-on emollients as a soap substitute rather than emollient bath additives.
We found no additional benefit of pouring emollient additives into the bath. This suggests that, if a family is using leave-on emollients and avoiding soap, adding bath emollient to the bath water does not help. But many questions remain that BATHE doesn't answer: what is the optimal frequency of bathing; what is best to use as a soap substitute; are bath emollients easier to use as a soap substitute than leave-on emollients from a pump dispenser? Acceptability and ease-of-use are key when treating a long term childhood condition, as strategies to overcome a child's resistance are not always successful. Even though emollient bath additives may not add much to eczema care, it is crucial that these results are not extended to all emollients and that consideration is given to patient and carer choice in emollients for leave-on use and soap substitution.
Miriam Santer is a GP in Bournemouth and associate professor in primary care research at the University of Southampton. She is also a parent of children with mild eczema.
Competing interests: None declared
Follow Miriam Santer on Twitter: @MiriamSanter