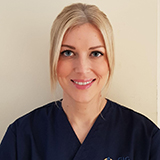 It has been a very long, unforgiving winter. Although the Welsh daffodils outside of the window are blooming, hospital beds around the country remain full to the brim with patients with flu, acute-on-chronic health conditions, and newly diagnosed illnesses that will be nursed for weeks to come. The "Winter Crisis" is now simply "The Crisis" as countless newspaper articles report. In these times of patient-a-plenty, why am I sitting at home, planning our next research study? Why are we using valuable nursing staff to randomise patients into clinical trials? Why is scarce money being spent on placebo pills that do nothing? Because research matters. It matters to patients, it matters to staff, and it matters to healthcare.
It is easy to think that under such conditions of pressure, medical research is simply a nice bolt-on to have only when a system is performing well. An additional sheen to be applied only when the machinery of healthcare is running smoothly. It is not. It is as fundamental to good care as any other essential component of healthcare. It it not an optional extra, it is a necessity.
It has been shown that patients in clinical trials have a higher survival rate that those not in trials, even if they are in the control arm. Units that do research have better outcomes than those that do not. Hospitals that do research have better outcomes that those that do not. Fostering research fosters good relationships between specialities, and leads to better staff satisfaction with better recruitment and retainment rates. If research were a pill, the number needed to treat may be lower than many other medical interventions we deliver to patients every day.
Of course, it has to be good research, well designed, asking important questions, and conducted in the correct manner. Even when this is the case, there seems to be a tension between money spent on "front-line" healthcare, public awareness, quality improvement measures, and research. I have even been told by a senior university leader that medical research is simply "money in, money out". It seems even some of the institutions founded to advance knowledge have been captured by the businessology of education. The impact of an extra nurse on the ward is easier to quantify than that same nurse working on a medical trial which will result in better care for countless future patients. Similarly, there is emphasis, rightly so, on public awareness and quality improvement in conditions such as early cancer diagnosis and recognition of sepsis. However, public awareness is one pillar that needs to be reinforced with treatments and diagnostics that actually work.
The highly publicised media campaign to help identify meningococcal meningitis using a glass tumbler on a skin rash is both memorable and important. However, the 190 deaths due to meningococcal disease in 1999 compared with just 10 cases in 2016 is not due to this alone. The dramatic plummet in the year immediately following the introduction of a successful vaccine was gained through hard, expensive, and time consuming research. Research matters. Especially now.
Matt Morgan, Honorary Senior Research Fellow at Cardiff University, Consultant in Intensive Care Medicine and Head of Research and Development at University Hospital of Wales, and an editor of BMJ OnExamination. He is on twitter: @dr_mattmorgan
Jade Cole, Critical Care Research Nurse Specialist, University Hospital of Wales.