Progress in child health depends on research—an important message to remember as we face the imminent departure of the UK from the EU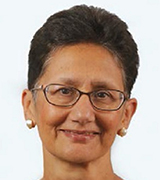 "Paediatrics and child health can only advance by research." These are the opening words from Professor Chris Whitty, chief scientific adviser to the UK Department of Health and Social Care, in his foreword to The State of Child Health Research: Turning the Tide Five Years On, a new report from the Royal College of Paediatrics and Child Health (RCPCH). Whitty's words are a reminder that without research progress is precluded—an important message to hold onto as the UK navigates emerging threats to its clinical research base.    
Since the RCPCH published an initial analysis of children's clinical and biomedical research in 2012, Turning the Tide, progress has been made. Many recent developments, including the establishment of UK Research and Innovation, Innovate UK, Health Data Research UK, and the 100,000 Genomes Project, have shown that there is continuing national commitment to basic science and clinical research, and the life sciences industries.
The RCPCH has strengthened generic research skills training for paediatric trainees, supported those aiming to gain research experience, and issued revised research ethics guidance on emerging areas relevant to pregnant women, infants, children, and young people. A Child Health Research Collaboration has been established to foster engagement between public sector funders, charities, and industry, and a Children's Research Fellowship Fund to increase the number of postdoctoral research opportunities. The RCPCH has developed a strong network, & Us, to support the contributions of families, children, and young people in improving child health, and an Infant, Children's and Young People's Research Charter that explains, in their words, how they wish to be involved in research. The contribution of paediatricians to research publications has been maintained, and the number of academic clinical fellows and clinical lecturers has remained steady. More promisingly, the total number of paediatric academics shows signs of increasing.
However, there are worrying trends that need to be recognised and addressed. Research in areas crucial to child wellbeing, such as public health, continues to be limited. There is inadequate representation of children's interests in the UK life sciences strategy and few paediatricians on national research boards and committees. And the proportion of total public sector and charitable expenditure on child health research has remained static at around 5%.
UK health services are currently facing severe and unprecedented funding and workforce pressures, which are limiting opportunities for trainees and consultants to contribute to clinical research. The recent dispute with the government over the imposition of a new contract, and the conviction for gross negligence manslaughter of a paediatric trainee caught up in multiple system failures, have been deeply damaging to morale and confidence in healthcare leadership. As a consequence, paediatrics is experiencing a rising number of vacancies at trainee and consultant level, and the departure abroad of research active clinicians —depleting an already small academic workforce.
The UK has an unparalleled basis for patient research in the NHS and the infrastructure of the National Institute for Health Research. Yet the opportunities this provides, and the high standing of the UK in global biomedical and clinical research, are being jeopardised by the increasing marketisation of healthcare. This is creating growing fragmentation and damaging what has previously been a cardinal UK strength: namely, a strong public sector health service with integrated data flows, coordinated clinical networks, and a dedicated workforce—all of which have facilitated high quality research.
The decision by the UK to exit the European Union has brought added uncertainty and put further strain on the declining healthcare workforce. Child health research has benefited from strong collaboration with the EU in a number of ways. Harmonised regulation facilitates the delivery of clinical trials, such as those involving children, where the number of eligible patients can be small. Of 40 child health related projects identified in 2017 that received funding from the EU, the UK was involved in 32, coordinated almost half of these, and received over 30% of total funding.  
It is thought that the EU's new Clinical Trials Regulation, passed in 2014 but not yet implemented, will be outside the scope of the EU Withdrawal Bill, but it is unclear how this will be interpreted by the UK. It is well recognised that industry does not serve children's interests well, which is why European frameworks have been invaluable in incentivising the development and licensing of children's medicines. The RCPCH is therefore calling for the UK to maintain a close working relationship with the European Medicines Agency and for paediatric capability at the UK Medicines and Healthcare Products Regulatory Agency to be expanded to meet the challenges of a post-Brexit era.  
Strong basic science and clinical research are essential to driving improvement, testing treatments, reducing uncertainties in patient care, and evaluating the effectiveness of innovations. A poor evidence base for practice is a risk to patient safety. In addition, patients who participate in high quality research tend to do better than those who do not, possibly a reflection of receiving care along a clearly defined, closely monitored pathway, independent of the biases of individual clinicians. It is therefore imperative, on ethical no less scientific grounds, that infants, children, and young people have the opportunity to be involved in and benefit from research. This is in the nation's best interests, as well as theirs.
Neena Modi is a professor of neonatal medicine, Imperial College London. She is also president of the Royal College of Paediatrics and Child Health.
Competing interests: NM leads a neonatal medicine research group.