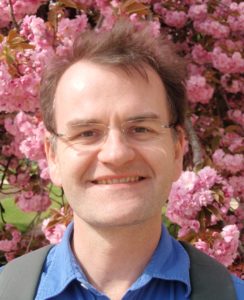 Andrew Lansley had his calamitous Health and Social Care Act 2012; Kenneth Clarke introduced the wasteful and destructive NHS internal market before going off to work for British American Tobacco; Enoch Powell was a racist. This does make it a challenge for Jeremy Hunt to podium in the grim competition to be the country's worst ever health minister. In her book "Your life in my hands—a junior doctor's story", Rachel Clarke, a palliative care trainee and prominent campaigner during last year's junior doctors' strike, makes a compelling case that he may be worthy of a place in the bottom three.
Her timely and compelling book weaves together an account of her training with the causes and consequences of the dispute. With 10 years' experience as a journalist prior to choosing a career in medicine, Clarke brings some first-hand experience of the ways of media manipulation. She argues that Hunt, in a masterpiece of spin, first manufactured a weekend effect, a supposed "eleven thousand extra deaths". He then portrayed lazy, greedy doctors as responsible for this before presenting himself as providing a solution; a new contract that he was prepared, as soi disant patient safety champion, to impose.
The paradoxical effect of this attack on doctors was to rally and unify a demoralised profession, mystified as to how already inadequate  five day funding could provide a seven day service. Taking to social media, doctors and other health professionals used the #ImInWorkJeremy hashtag to show that they were, contrary to the impression given by the health secretary, very much at work during the weekends already. The term "Hunt effect" was coined to describe the phenomenon of patients coming to harm because they delayed attending with an acute problem over the weekend fearful that they would not receive adequate care. Another Hunt effect was the conversion of "enthusiastic ingénues" to "vocal campaigners" indignant at their portrayal as dupes and at the discriminatory nature of the proposed contract.
As the dispute developed, Clarke found herself at a sit-in (and sleep-in) outside the Department of Health. Refusing to negotiate, the health secretary slips out the back. The reasons for the ultimate failure of the strike include confused messaging and attempting to extend the strike duration beyond what was considered safe.
The account of her training contains moments of triumph and of failure, times she is overwhelmed, and times she is exultant. These experiences will be common to anyone who has been through it, but at the same time they are always deeply personal. What can make them harder is the increasing sense of a lack of respect. As the Government's political choices to cut health and social care provision play out predictably and patients die on trolleys in corridors, ministerial blame shifting continues—the NHS winter crisis is down to lazy fatcat GPs not providing seven day care, or to frivolous patients attending with non-urgent problems, or a supposed reluctance to accept innovation. NHS staff are berated for safety failings by the very politicians who deny the system the resources it needs to function safely. At the same time we are to believe the absurdity that the NHS is "better prepared than ever before". The assault on truth is astonishing—perhaps a podium place after all?   
Nicholas Hopkinson, Reader in Respiratory Medicine, Imperial College London.
Competing interests: None declared.