What, as patients, are we to make of the re-appointment of Jeremy Hunt, yet again, to the government's health brief?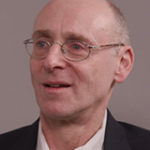 Jeremy Hunt is on course to become the UK's longest serving health secretary. In 2012, when he was appointed to the post, there seemed a strong logic to his appointment. There was a need to move on from the damaging distraction of his predecessor, Andrew Lansley's chaotic organisational reforms of the NHS. The failures highlighted by the Mid-Staffordshire scandal and Robert Francis's subsequent report required a response. Mr Hunt seemed to fit the bill. He quickly demonstrated an interest in the quality and safety of care. He spoke like a human being rather than a technocrat. He identified himself as the friend of patients and was not afraid to challenge professional interests. It was a noticeable change of tone.
Much has changed in 2018. During Hunt's tenure the government has reinvigorated healthcare inspection and implemented policies on safety. The legal basis of adult social care has been reformed and the government has committed to new, integrated models of care through the NHS Five Year Forward View. That's the good news.
At the same time, underfunding and inconsistent strategy have taken their toll. Services are stretched, people are waiting longer for treatment, and care—especially social care—is increasingly rationed. Patients are trapped in hospital, and staff morale is suffering. The commitments set out in the NHS Constitution and the Care Act increasingly feel like empty promises. The present winter crisis is not the fault of winter, but the logical culmination of government policy over several years.
All this has happened on Hunt's watch. Furthermore, he has earned notoriety for his handling of the long running and fractious dispute with junior doctors.
Despite all that, there are reasons for patients to welcome his return to the rebranded Department of Health and Social Care. Firstly, in an administration whose prime minister and key lieutenants seem to have given very little thought to health and care, Hunt actually knows his brief. Secondly, the consensus among those in the know is that he genuinely cares about the NHS. Thirdly, it is to his credit that he fought to keep his job when prime minister Theresa May wanted to move him on. It demonstrates commitment and seriousness, ahead of any personal political ambitions. Lastly, it is to Hunt's credit that he insisted on a leadership role in reforming social care. Health and social care need to be dealt with in the round—and this is impossible if the effort is fragmented across different governmental silos. To that extent the rebranding of his department and his job title might amount to more than mere window dressing.
In short, while it is easy to dismiss Hunt as the unacceptable face of a government you may not like, there are also reasons for seeing him as an important advocate for patients inside the corridors of power.
Eventually, the wisdom of Hunt's reappointment will be proved or disproved by his actions and by the degree of influence he can bring to bear on the prime minister, chancellor, and other colleagues in government. At National Voices we think he needs to bring new energy to firstly sorting out the current winter pressures. Secondly, to developing new models of care focussed on supporting people to stay well, independent and out of hospital (rather than on the mechanics of accountable care organisations and the like). Thirdly, he needs to ensure the best available outcomes for health and care arising from Brexit. He also needs to develop the longer term strategic thinking for health and social care which has been so sorely lacking under the May administration, and which is needed to underpin the social care green paper and the next departmental funding settlement.
Finally, Mr Hunt could set a good example and signal a change of tone by working more collaboratively. Patients, carers, and organisations like National Voices, and our voluntary sector members bring insight, expertise, and solutions. It is time to make better use of our offer.
Jeremy Taylor has been chief executive of National Voices since 2009. Read a detailed biography and competing interests statement here. 
Competing interests: National Voices has received grant funding from the Department of Health as a member of the voluntary, community, and social enterprise sector health and wellbeing alliance. In our current financial year 2017/18 this funding amounts to 19 per cent of our forecast income.