In August this year, the deaths of over 300 children were reported from the Baba Raghav Das (BRD) Medical College, a large tertiary care centre in Gorakhpur, Uttar Pradesh, India—with 60 of these deaths occurring within the space of five days. As news of this story broke, it caused an outcry across the country, with some questioning the working of the government system and accusing the staff of gross negligence. Several theories were floated as to the cause of this spate of deaths, with some attributing it to the lack of regular oxygen supply, the hospital's cleanliness, or that the deaths were due to Japanese encephalitis. Months later, child mortality rates at the hospital continue to cause concern.
Unfortunately, this is not a unique story when it comes to child mortality in India. A few days later, Dr Ram Manohar Lohia Hospital in Farrukhabad, in the same state, was in the news after 49 children died in the space of a month. Another government hospital in Jamshedpur, Jharkhand, was also in the news for similar reasons and several other similar reports have been published in the mainstream media over the past few years.
When child deaths occur on this scale, it inevitably shines a light on these hospitals, their staff, and the state's running of its healthcare system. It is clearly important to ensure that children with danger signs are identified early and referred for appropriate treatment, together with having timely immunisations. India is still burdened with underlying problems in its health system, which will take time to be corrected. Yet the media coverage does not always capture this and the complexities involved in monitoring and improving care.
India is in the process of large scale improvement to its health system, especially after the government's launch of the National Rural Health Mission in 2005, which aimed to improve the system's infrastructure and outcomes. The government has also initiated several public health schemes, such as Home Based Newborn care, Facility Based Newborn Care, India Newborn Action Plan, the Integrated Action Plan for Prevention and Control of Pneumonia and Diarrhoea etc, over the past few years, which will hopefully tackle India's under 5 mortality rate of 43 per thousand live births.
We know from the findings of the Million Death Study that the main causes of neonatal mortality in India are prematurity and low birth weight (33%), neonatal infections (27%), and birth asphyxia and birth trauma (19%). While the two major causes of child mortality, which account for 50% of deaths, are pneumonia and diarrhea. It's been estimated that 63% of child deaths could be prevented if evidence based interventions were implemented effectively. However, the crux of the problem is that these evidence based interventions are not implemented effectively, especially in high burden states in India, such as Uttar Pradesh, Bihar, Madhya Pradesh, Chhattisgarh, Orissa, West Bengal, Rajasthan, Assam, and Jharkhand.
As of 2015, there were 525 functional Level II Special Newborn Care Units (SNCUs) in the country, with 75% of these units having the specified bed strength of 12 or more beds, 69% having adequate doctors, and 45% adequate nurses. These units have reported an overall mortality rate of 10.5%, of which 86% was attributed to just three causes: prematurity related causes (36%), birth related complications (32%), and sepsis (18%). In this report, the mortality rate reported for BRD Medical College was 24% against 4034 admissions, which is obviously higher than the overall mortality rate for the Level II SNCUs in the country.
It is, however, important to note that often the numerator gets discussed and highlighted in media reports, without the denominator, which means comparisons between hospitals lack context, resulting in misleading interpretations of quality of care. Comparing the number of deaths in previous years to the current year can be more useful in assessing services and whether they're improving. For example, in this particular case of BRD Medical College in Gorakhpur, the college's records show that the number of deaths of children in the year 2017 was far lower than in previous years. Up until the beginning of September there were 1317 deaths in 2017, 6121 in 2016 (out of 60 891 total admissions), and 6917 in 2015 (out of 61 295 total admissions).
There are several gaps in service availability and quality across India. Historically, one of these gaps has been the complete lack of clear standards for setting up paediatric care facilities in the country, a point that was hammered home in a 2014 study by the United Nations Development Programme, the Norway India Partnership Initiative. The Indian government has tried to address these gaps by developing and issuing operational guidelines for strengthening facility based paediatric care at district hospitals in 2015. Thus, the government has already given a strong mandate to develop paediatric care facilities, with quality of care a key focus. However, developing standards alone may not be sufficient, and there is still a lot of scope for further improvement when it comes to ensuring the follow-up of prescribed standards through better systems for continuous training for staff and the establishment of monitoring systems to ensure that facilities adhere to prescribed standards.
Another extenuating factor that needs to be taken into account is that the referral system in India places a lot of the onus on tertiary care centres. It has been noted that children who can be managed in primary care—in public or private centres—often reach tertiary care centres, largely because of self-referral but also owing to referral by even formal primary care providers, who refer patients on, even in mild cases, when they don't respond to treatment. This causes overcrowding and as a result limited resources, such as beds and ICU facilities, are not available for the most seriously ill patients.
Constructive media reports can help to identify high caseload facilities with higher mortality rates, where there is possibly bottlenecks in service delivery, thus keeping the government in check and focused on any potential problems. Such feedback can go a long way in improving health systems, however, media reports need cautious interpretation. There could be a plethora of issues and challenges behind these kind of statistics, for example, a shortage of staff and skills; problems with the inventory management system for essential supplies; a lack of awareness among communities and community health workers in early identification of danger signs and prompt referral, preventive steps such as timely immunisation, and appropriate infant and childhood illness management, etc. The underlying principle of providing evidence based care, as always, assumes high importance in this.
Many would argue that it is important for incidents, like the one in Uttar Pradesh, to get media attention to bring frontline challenges to the notice of administrators and the government. Yet, even if this is the case, what is even more imperative is that we do not lose sight of the bigger, underlying factors that lead to incidents like this. Assigning blame will not help us to understand and rectify the underlying health system factors that contribute to unnecessary deaths, and it is this task that will be the challenge for us going forward.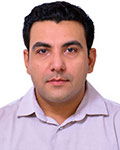 Dr Manpreet Singh Khurmi currently works as a public health specialist with the Ministry of Health, Saudi Arabia. Dr Khurmi has previously worked as a national consultant (newborn and child health), Ministry of Health and Family Welfare, Government of India.
Competing interests: None declared.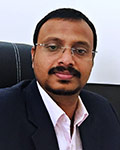 Dr Muhammed Shaffi currently works as a public health specialist with the Ministry of Health, Saudi Arabia. Dr Shaffi is on sabbatical from the Global Institute of Public Health under Kerala University of Health Sciences, where he works as an assistant professor.
Competing interests: None declared.
Declaration: The views expressed in this article are purely personal and may not necessarily represent the organisations with which the authors were/ are associated.