Lack of evidence should not be an excuse for inaction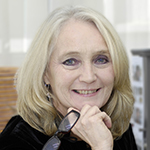 Awareness about the need to engage the gambling industry in reducing gambling related harm has become topical. In recent weeks the government has launched its consultation on fixed odds betting terminals (FBOTs) and the huge salary paid to the CEO of Bet 365 made business sector news. At the same time the public are expressing higher levels of anxiety about gambling related harm. The regulator, the Gambling Commission, has launched its strategy for the next three years and the London devolution plan has included gambling as a priority. The terrain is rapidly changing with the growth of the online sector and new gambling style products. Not only is there a general acceptance that regulation needs to catch up with such changes if harm, particularly to children, is to be prevented, but that more evidence is needed on which to base policy decisions.
These concerns were among those expressed by the House of Lords when they recently debated the issues facing problem gamblers, specifically online gamblers. All speakers agreed there is a growing problem with far reaching health and social ramifications. For example, the growing numbers now citing gambling as a cause for marital break-up, in one in five uncontested petitions compared to one out of every 15 such claims a few years previously. And the industry is booming. The Local Government Association figures cite the growth in the gross gambling yield from fixed-odds betting terminals as rising from £1.05 billion in April 2008 to £1.73 billion in March 2016—an increase of 65%. But whilst all agreed that more needed to be done for problem gamblers and their families, there is also growing concern to make protecting children a priority.
The organisation Odds/Off which runs a gambling awareness and abuse prevention programme found that nine out of 10 problem gamblers started gambling between the ages of 11 and 16 and did not understand the severity and reality of this dependency until it was too late. In 2016, more young people were gambling than were smoking or drinking. Some 3% of 11 to 15-year-olds have spent their own money on online gambling, but 6% have gambled online using their parents' accounts, either with or without permission. There is little regulation about advertising controls, particularly in sports broadcasts and online, and some 63% of 11 to 15 year-olds said they had seen gambling ads on social media and 57% have seen them on other websites whilst 9% of young people are following gambling companies on social media.
There was universal criticism from their lordships that the gambling industry, while making record profits, is failing to meet its commitment to provide 0.1% of its profits to support research, education, and treatment into gambling related harm. This levy is currently made on a voluntary basis, but many organisations fail to contribute and the funding base for GambleAware, the charity charged by the Gambling Commission and Responsible Gambling Strategy Board to commission research, education, and treatment, is subsequently precarious.
In a recent speech Bill Moyes, Chair of the Gambling Commission, told a gathering of industry executives: To be blunt, I don't think the industry gets the importance of being seen to take the problem seriously and to take a leading part in tackling problem gambling effectively.
He also argued that more needs to be done by the NHS and other service providers to recognize more explicitly the public health harm caused by problem gambling and to provide appropriate services.
One of the major problems in doing this is that there is a shortage of research evidence of gambling related harm, mainly because of previous underinvestment. Yet whilst this risk has yet to be fully quantified we know that poorer communities and vulnerable groups are at greater risk. Lack of evidence should not be an excuse for inaction. While gambling is not an illegal activity it is a potentially harmful one. There are many parallels with alcohol use. We need to garner evidence of how to prevent harm from what many argue is an enjoyable pastime. In addition greater understanding of effective treatment and service provision is needed. More research into the scale of damage to individuals and to society, identification of evidence based effective treatments, and identification of where and how to best meet the demand for services should all receive greater attention. Whether this is done through current mechanisms or others are introduced, including a higher level of statutory levy, needs further debate
To quote their lordships:
The time has come for us to take decisive action to ensure that the polluter pays equitably and fully for the cost of gambling-related harm. The basic fact is that online gambling is big and growing, and 5% of those online gamblers are problem gamblers. There is a lot more work to be done. We should seek to build a public policy framework that means that their suffering will not be repeated by others.
Sian Griffiths, Emeritus Professor, Chinese University of Hong Kong. Institute of Global Health Innovation, Imperial College London.
Declaration of interest: Associate Board member/Interim deputy Chair, PHE Trustee, GambleAware Trustee, Royal Society of Public Health.