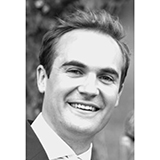 Leaders in Healthcare 2017: a reflection
A canter through this year's conference prompts reflection on both the foundation and direction of the leadership agenda
The Leaders in Healthcare conference aims to "improve outcomes for patients and communities, provide practical ideas that can be implemented in healthcare, promote research into high quality leadership and management, foster effective innovation, and connect healthcare leaders and managers worldwide." The second annual conference, 30th October – 1st November, brought together individuals from across the healthcare spectrum, from medical students to managers and medical directors.
Having attended a wide variety of keynote and breakout sessions, I left Liverpool wondering whether there are just as many different ways to describe leadership as there are leaders themselves, and how this may reflect on the field as a whole.
Brigadeer Nicky Moffat kicked off proceedings by highlighting shared challenges between the military and medical profession in her opening keynote "Leadership is Everyone's Business." She argued that, particularly in times of financial and workforce constraint, leadership could be seen as a "force multiplier," siting the wisdom of Euripidies, "ten soldiers wisely led will beat a hundred without a head."
The younger delegates had gathered early on the first morning of the conference for the "Agents for Change" breakfast discussion. With coffee, croissant, and a "menu" of discussion topics in hand, some delegates suggested that it is a "personal capacity to influence" which distinguishes leaders, while another group pondered whether the reluctance of medics to engage with the management agenda is a "remnant of the class system."
Delegates attending the panel discussion "Reaching out to the Millennial Generation" enjoyed publicly exploring how closely their own values mapped to those stereotyped to their respective demographic cohorts. Delegates were treated to a perceptive contribution from an older delegate, who introduced himself as "Tony the 'TOTBABB'" ('to-old-to-be-a-baby-boomer'). Tony, a clinician himself, wished to draw attention to the intergenerational issues which have caused fractures within the medical profession. He explained to the younger delegates how "the training programmes that you're going through, [were] invented by old guys and women with the aim of increasing fairness, but…[the training programmes]… turned out to be a huge issue, and have introduced anonymity, lack of control, [and] lack of agency." While he praised those early in their careers for wanting to take the lead on change, he warned the millennial generation of "the intolerance of the outside world for clinical failure" and that we must we have "a proper dialogue between highly passionate change agents and the people who are forced to take the rap on their behalf if that brilliant idea turns out to harm people."
The breakout session "Population Health Management: what is it and how do you do it" was run by Optum®, a subsidiary of American United Health Group, and the gold sponsor of the conference. The panel, composed of representatives from the company, defined "population health management" as a "data-driven [process of] finding patients at risk of getting sick, and keeping them at home." The focus on community care was enthusiastically welcomed by the audience, who were quick to agree with the panel that our current paradigm medicalises the multimorbid elderly population, and offers poor value for spiralling investment.
If Optum's mission is to truly prevent avoidable illness, and provide an interface which helps integrate health and social care, it is a noble and timely one. But I worry that a manifesto which contains notions such as monitoring of the "pre-ill" can lay the foundations for a much more sinister story which involves an evidence-free medicalization of normality, a bubble of supply-driven demand, and at its extreme, a modern Orwellian dystopia. None of which are the answer to today's problems.
The Keynote Address from the National Medical Director, Bruce Keogh, was an eloquent reflection on the aggregate of political decisions and geopolitical forces that have led to today's NHS. He also cast his predictions on its future.
While acknowledging that "the global financial crisis has led to the most difficult 10 years in the history of the NHS", he was keen to foster optimism by reminding delegates that "good things can come out of bad political times", choosing to reference Britain in 1947; it was from within the bleak domestic aftermath of the war years that the NHS was born. Keogh highlighted areas of the health service where the campaign for greater clinical leadership— of which he is a strong advocate— had gained traction. But he tactfully intimated that there may have been "an issue of timing" in Andrew Lansley's choosing to handover responsibility of the NHS budget to clinicians at such obvious financial nadir.
Turning his gaze to the future, he predicted "tectonic shifts" within the NHS: the global political movement towards localism is likely to be reflected in our own health service, and how it is led; "the opportunity for much greater local leadership will change the relationship between the institutions of medicine and the people who are doing the change in local areas and regions". Keogh described the NHS as a "conglomerate of semi-competitive, semi-autonomous organisations", and urged us to "ensure that we put [together] coherent arguments for the amount of money that we need." I couldn't help but wonder whether therein lies something important: a move towards localism could well challenge the ability of the health service to achieve coherence in its message for central funding, and how it is spent.
For me, Keogh's prediction for more localism in medical leadership mirrored a broader theme that ran subtly throughout the conference. From Deborah Rowland's "How to lead mindful change", to Beatrice Downie's "Resilience", to sentiments voiced at Agents for Change, there was a sense that the pendulum seems to be swinging back in leadership thinking: from the "big picture" to local issues, from system strategy to personal relationships, from 'them' to you.
When leadership discourse retreats from the (often nebulous) concepts of "change management" or "spearheading complex systems," to focus instead on the personal space—"everyone's business"—we are forced to challenge it's legitimacy as a distinct discipline. Effective leadership may begin to be understood as simply what happens when the best version of oneself interacts with others.
If one's ability to lead is explored through the prism of the self and ones immediate relationships, what does leadership science bring to this party? For centuries, men and women—from Marcus Aurelius, to religious prophets and Kazuo Ishiguro—have battled with the human condition in an attempt further our understanding of power, judgement, and duty. If scores of writers and philosophers have grappled with the question of how we best complement and influence each other, what does this leave for the field of "leadership development"?
Perhaps the idea of "leadership" as a discipline is an attempt to repackage and rebrand this wisdom as a modern guide? A common reference and shared language can create much needed community and sanctuary for individuals charged with the difficult task of leading kyphosed healthcare institutions.
Good leadership is vital. And I think the leadership community is probably correct in its diagnosis; that a generation of clinicians have lacked a strong, united voice—a shared vision; "if we don't grab the rudder, others will." But like an adolescent wrestling for attention in an adult world, the leadership field can appear like it is still trying to work out its identity. Piercings and tattoos never precluded the achievement of great things, but I wonder whether the field's eagerness to carve out a unique niche may distract from, rather than advance, the timeless lessons on which the enthusiasm is founded. The pendulum is still swinging, and we've yet to see where it settles.
Robin Baddeley, editorial registrar, The BMJ.