To place all of the blame on the individual is to completely ignore the very real power of our surroundings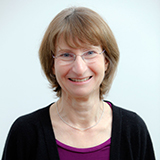 Obesity is a huge public health challenge of our generation. More than two-thirds of the adult population in the UK are now overweight or obese with costs to the NHS from obesity-related illness expected to reach £10 billion per year by 2050. We are the most obese nation in Western Europe and levels of obesity have trebled in the last three decades. Everyone is in agreement that the problem is pressing, and if not addressed urgently it could spell disaster for our already stretched health services and put our wider economy at risk. However, what many people find it harder to agree on is whose responsibility it is to solve the obesity epidemic.
At the beginning of September, the Royal Society for Public Health (RSPH) and Slimming World published a report entitled, 'Size Matters: the impact of upselling on weight gain'. Upselling is a technique used by the food and drink industry to persuade customers to buy something additional or more expensive than they would have bought otherwise and usually takes place at the point of sale. This may be upgrading to a larger coffee, adding fries and a drink to a burger, or taking a large popcorn over a medium when prompted to by staff. The report revealed that the average person is upsold to 106 times per year and that the practice is fuelling the obesity crisis by adding up to 17,000 extra calories to a person's intake every year. It called for consumers to be more aware of upselling and for businesses to commit to not training their staff to upsell unhealthy, high-calorie food and drink, among other recommendations.
The report received plenty of media attention as its findings resonated with many people's own experiences of guilt and annoyance after being persuaded to take an upsell and consume those extra calories—and spend the extra money. However, its publication also stimulated a lot of debate online, particularly around notions of responsibility. One side of the argument claimed that the only people responsible for obesity are individuals themselves. If you don't want to be overweight, don't take the upsell and overconsume—simple. On the other hand, many blamed the obesogenic environment in which we all live—with junk food advertising and a fast-food outlet on every corner it shouldn't come as any surprise that we are facing an obesity crisis. But who is really responsible?
We as humans are products of our environments. The people you see in populations across the world reflect the societies and environments in which they live. The push to consume is everywhere we go, from TV and radio to our online lives and in the street. The food and drink industry spends vast sums of money to create this environment and sell their products to us in ever more creative ways. In 2016, McDonalds alone spent £85.4 million on traditional advertising across TV, radio, outdoor and print. Our environment has become obesity-promoting and this is being clearly reflected in our collective waistlines. Our widening and shameful health inequalities are evidence of this obesogenic environment at work, where the poor bear the brunt of cheaper, processed high-calorie food: of the 30 local authority areas where takeaways are the most prevalent food outlets, 25 are in some of the most economically deprived areas of northern England, where the problem of "food deserts" has long been recognised, but not been effectively addressed.
Of course, we cannot entirely dismiss individual responsibility as a factor when talking about obesity. No one is being physically forced to overeat and to be less physically active. However, to place all of the blame on the individual is to completely ignore the very real power of our surroundings. People need to feel empowered by environments that aid them in changing their behaviour. At present, the unhealthy choice is more often than not the easy choice and in some cases the only rational choice. If we truly want to address the obesity crisis there needs to be a concerted effort to make the healthy choice the easy choice and this starts by creating an environment that is conducive to promoting health. There have already been small steps in the right direction with regulatory curbs to junk food advertising to children and the introduction of the sugar tax, but we must do more. Industry leaders must find their moral compass and show that they are committed to addressing the critical issues facing the society in which they operate. Upselling may be one small but significant area they can change, but this needs to be accompanied by widespread changes across our environment. If our society and environment, including the food and drink available for sale in all our neighbourhoods, are health promoting, this will be reflected in the health and wellbeing of our population.
Fiona Sim is a public health physician and GP. She is the immediate past-chair and now special adviser to the Royal Society for Public Health. She is also the joint Editor-in-Chief, Public Health and was appointed OBE for services to public health in 2015.