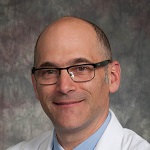 As a student, winding through the neighbourhoods of Philadelphia on the way to the medical library I would fixate on the medical school buildings, giving little thought to the communities I passed every day. I was convinced that the key to becoming a doctor was mastering the workings of complex cellular biology.
As I moved on to be a fellow in neonatal-perinatal medicine my educational focus changed from the molecular level to the complexities of neonatal intensive care unit (NICU) systems. I became focused on learning newborn physiology and evidence based management decisions, and found myself needing to return to shelved textbooks to refresh my memory of cellular biology pathways.
Decades of clinical care bred familiarity and a comfortable ease in decision making. I started to become sceptical that incremental changes in care would influence population based outcomes. My learning emphasis once again shifted, this time towards the social determinants of health. I came to realize that the burden of premature birth, and the associated cures, lay not in the nucleus, or in the NICU but at the neighborhood level1,2.
On a daily basis I witnessed the burden of premature birth and developed an insight into how adverse life-course factors influence downstream health3. Infant mortality is an important marker of societal health in developed countries because it reflects the health of mothers and communities and the adequacy of social support.4 High rates of premature birth and infant mortality are not so much a failure to provide medical care, but a failure to provide social capital to those in need.
I now realize that teaching about social determinants on rounds is as important as teaching physiology and evidence based medicine, and I recognize the irony in failing to make the association between neighbourhood and health at a time that I was more immersed in city life. While I don't think you can become a neonatologist without any knowledge of the nucleus, I now take it as my personal responsibility to emphasize the neighborhood to those I am teaching in the NICU.
David A. Paul is chair of the department of paediatrics and women and children's service line leader at the Christiana Care Health System in Newark, Delaware. He is also professor of paediatrics at the Sidney Kimmel Medical College of Thomas Jefferson University in Philadelphia.
Competing interests: None declared
References
Shapiro-Mendoza CK, Barfield WD, Henderson Z, et al. CDC Grand Rounds: Public Health Strategies to Prevent Preterm Birth. MMWR Morb Mortal Wkly Rep. 2016;65(32):826–830. doi:10.15585/mmwr.mm6532a4.
Strait JB. An epidemiology of neighborhood poverty: Causal factors of infant mortality among blacks and whites in the metropolitan United States. Prof Geogr. 2006;58(1):39–53. doi:10.1111/j.1467-9272.2006.00510.x.
McGinnis JM, Diaz A, Halfon N. Systems Strategies for Health Throughout the Life Course. Jama. 2016:1–2. doi:10.1001/jama.2016.14896.
Lorenz JM, Ananth C V, Polin RA, D'Alton ME. Infant mortality in the United States. J Perinatol. 2016;(February):1–5. doi:10.1038/jp.2016.63.
Stoll BJ, Hansen NI, Bell EF, et al. Trends in Care Practices, Morbidity, and Mortality of Extremely Preterm Neonates, 1993-2012. Jama. 2015;314(10):1039. doi:10.1001/jama.2015.10244.