We need sustained political commitment and strategic investments in cervical cancer prevention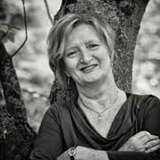 In 2012, 266,000 women worldwide died of cervical cancer. It is the fourth most common cancer in women worldwide, with the highest mortality rates in low and middle income countries, where women have limited access to screening and treatment of precancerous lesions. This results in late stage diagnosis and treatment [1]. Where a woman lives, her socioeconomic status, and agency largely determines whether she will develop cervical cancer and will ultimately survive. In regions with scarce resources, fragile or fragmented health systems, cancer contributes to the cycle of poverty. If no action is undertaken 385,000 deaths can be expected annually by 2030. [2] Cervical cancer mortality is highest where gender inequality is greatest and where women's health and rights are least prioritized. [2,3]
Therefore, it is time to turn the tide and act now. We know what needs to be done: proven and cost-effective interventions are available, with the HPV vaccine for primary prevention, screening with cytology, visual inspection with acetic acid (VIA) or—if affordable—HPV testing, with outpatient treatment of early precancerous lesions for secondary prevention, and treatment of cancers. Yet for so many women access to these is beyond reach. These inequities highlight the urgent need in low-income and middle-income countries for sustainable investments in the entire continuum of cancer control, from prevention to palliative care, and in the development of high-quality population-based cancer registries. [2]
During the Millennium Development Goals era, the world took steps towards improving women's health in line with commitments made in key international summits. Progress has been made in reducing maternal mortality from 523,000 in 1990 to 303,000 in 2015, accelerated by the launch of the United Nations secretary general's Global Strategy for Women's and Children's Health in 2010. [3] Key drivers were global commitment and leadership, and strong collaborations between multilateral agencies such as WHO, UNICEF, and UNFPA, international and national NGO's and development partners, professional organisations, research institutions, civil society, funding agencies, advocacy groups, and media. But most importantly progress was made due to strong national high-level leadership in individual countries such as India and several African countries.
Contrary to other aspects of women's health, the noted leadership has not been so committed on women's cancer. Despite great advances in knowledge in cervical cancer prevention, they have not made inroads in low and middle income countries (LMICs) because of a lack of national cancer programmes, including a lack of cancer registries to record the data, inefficient health systems, financial constraints, a lack of awareness, misconceptions, and stigma in communities. In addition, there have not been joined up advocacy groups, especially women's groups.
Responding to this requires a comprehensive approach including the implementation of effective interventions at both clinical and health systems, as well as, community levels. WHO's universal health coverage framework includes cervical cancer control as one of the 16 essential health services as indicators of the level and equity of coverage in countries. In order to achieve this, cervical cancer services need to be provided alongside or integrated with reproductive health services, which in many countries are successful at reaching women. For example, antenatal services currently have above 80 percent global coverage. (Unicef Maternal Health Data: Antenatal Care April 2017). Therefore, the cervical cancer services can be considered the next frontier for universal health coverage. WHO plans to discuss this at the highest political level, with Heads of States and Government, to develop the political will to tackle cervical cancer. In addition, WHO will publish cost and cost efficiencies data on cancer prevention and control to make the policy argument for investment.
In an excellent supplement of the International Journal of Gynaecology and Obstetrics, Vivian Tsu and colleagues provide evidence, knowledge, an investment case and a call to action with clear key recommendations. [4-6] Campos et al calculated the cost of a vaccination and screening/treatment programme for 50 LMICs, with 160 million girls given 2 vaccine doses and 170 million women screening and treatment at 3.2 billion USD, a very cost-effective intervention as it will prevent 5.2 million cervical cancer cases and 3.7 million deaths. [7]
Sustained political commitment and strategic investments in cervical cancer prevention can not only save millions of lives over the next 10 years, but can also pave the way for the broader fight against all cancers. Now is the time for action at national, regional, and global levels. Now it's time to turn the tide and reach the next frontier, making universal health coverage a reality for many women.
Marleen Temmerman is chair department obstetrics and gynaecology and director Centre of Excellence in Women and Child Health, Aga Khan University East-Africa, based in Nairobi, Kenya. Academic at Ghent University Belgium, former Senator in the Belgian Parliament and former Director of reproductive health and research, WHO, Geneva.
Flavia Bustreo, Assistant Director General, Family, Women's and Children's Health, World Health Organization, Geneva, Switzerland, Former Director of the Partnership for Maternal, Newborn and Child Health.
Competing interests: None declared.
References:
Ferlay J, et al. Cancer incidence and mortality worldwide: sources, methods and major patterns in GLOBOCAN 2012. Int J Cancer. 2015 Mar 1;136(5):E359-86
Ginsburg O et al. The global burden of women's cancers: a grand challenge in global health. The Lancet 2017;Volume 389, No. 10071, p847–860.
Temmerman M et all. Women's health priorities and interventions BMJ2015
Tsu Cervical cancer prevention for all women: Why now? Int J Gynaecol Obstet. 2017 Jul;138 Suppl 1:1-3
Tsu VD1, Ginsburg O2. The investment case for cervical cancer elimination.Int J Gynaecol Obstet. 2017 Jul;138 Suppl 1:69-73.
Aranda S, et al. Ending cervical cancer: A call to action. Int J Gynaecol Obstet. 2017 Jul;138 Suppl 1:4-6.
Campos NG The health and economic impact of scaling cervical cancer prevention in 50 low- and lower-middle-income countries. Int J Gynaecol Obstet. 2017 Jul;138 Suppl 1:47-56