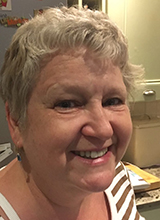 Recently we have seen a rallying of women in response to the British Pregnancy Advisory Service (BPAS) and Women's Equality Party call for a reduction in the price of emergency contraception (EC) in UK pharmacies. This was highlighted by the case of a journalist, Hannah Rose Ewens, who travelled to Paris to buy the emergency contraceptive pill because the whole cost was still cheaper than buying it in the UK where it costs £35 per pill. Following the call, Superdrug and Tesco halved the price, but Boots resisted with a letter to BPAS stating that they would not drop the price because this would "incentivise inappropriate use." An open letter from many female Labour MPs expressing horror at this "paternalistic" attitude was published, and the next day Boots issued an apology and committed to a price reduction.
As a "medical expert" in the area of contraception, I undertook several media interviews and was asked on multiple occasions what "inappropriate use" of EC could be—would cheaper access to EC lead to the desecration of women and cause thousands of "young girls" to have sex "irresponsibly?" These were the same arguments that had been circulated when EC initially became available. Unsurprisingly, this has not been the case so far, and based on my clinical experience, this is almost certainly because women take emergency contraception when it is in fact just that—an emergency.
The Faculty of Sexual and Reproductive Healthcare (FSRH) supports the provision of free EC, as is the case in Scotland and Wales. While EC is free in many places, e.g. sexual health clinics, general practice, and urgent care centres, the timing of "accidents" and proximity to free supply cannot be foreseen. Therefore, local community pharmacies are an essential source of provision. Some "vulnerable" women can access free pharmacy provision of EC—this is usually age-focused, often for women under 20. However, it is a fact that it is the over 20s who contribute most highly to the abortion statistics, and yet their EC needs cannot be met without proper funding. Relentless cuts to local authority budgets for sexual and reproductive health (SRH) services—5% of the total budget will be removed this year—mean that free schemes are being lost and SRH clinics are having to reduce provision.
This runs counter to what is actually necessary—free EC at the point of need. The tariff cost of levonorgestrel (LNG) 1.5mg, the conventional EC pill, is approximately £5.20 according to the March 2017 British National Formulary (BNF). The additional cost of the drug when purchased in a pharmacy is for a "consultation," but what is the added value of the consultation? To answer this question, first we need to have a closer look at what EC is, which types are out in the market, and how they work.
Although it is well recognised that long acting reversible contraceptive methods (LARCs) are more reliable than other methods, they are not always the method of choice for an individual. Women might opt for other contraceptive methods, such as the pill or condoms. EC is not only required when no contraception is used, but also when these established methods fail, e.g. a burst condom, forgotten pills, or an interacting medicine is taken which might reduce efficacy.
There are currently three forms of EC—oral LNG, oral ulipristal acetate (UPA), and the insertion of an emergency intrauterine device (IUD). The main mechanism of action of oral EC is to postpone ovulation so that sperm in the genital tract will be dead when ovulation occurs. However, if unprotected sex occurs immediately prior to ovulation, LNG is ineffective. UPA is more effective in this window, but thought to have no action once ovulation has already occurred. Despite the window for an unplanned pregnancy being small, when most at risk, the only method which will work reliably is an emergency IUD. Yet IUD-fitting services are not provided during a consultation with a pharmacist; these professionals can only signpost women to such services.
Moreover, other issues that contribute to reduced efficacy of oral EC are weight and interacting medication. When patients are taking medicines that induce liver enzymes, e.g. Carbamazepine, then a double dose of LNG is recommended. Some evidence now suggests that effectiveness of EC is reduced in women who weigh over 70kg, FSRH clinical guidance recommends that these women should take a double dose of LNG or UPA. I am not aware that weighing women requesting EC has become routine in pharmacies. Women usually have an idea of their body weight and could judge for themselves, which again calls into question the added value of having mandatory consultations at the pharmacy.
Finally, let me address the issue of safety. EC is not "toxic," "strong," "laced with side effects," or indeed a drug of abuse. Despite occasional minor side effects, no woman has poisoned herself with EC, unlike paracetamol, which is readily available in supermarkets. If a woman has a headache, she does not need a risk assessment or consultation to decide if she can buy some analgesics. If it is not yet feasible to provide free EC, then it is definitely feasible to trust women to buy an "affordable" emergency medication. In answer to the question "is emergency contraception ever inappropriate," I think the answer is no, but there will be times when it is never needed, times when it won't work, and an emergency IUD may well be a more "appropriate" solution. What is never an appropriate solution is for women not to be able to afford such an important method of contraception and to have to live with the consequences of an unplanned pregnancy.
Jane Dickson is a consultant in Sexual and Reproductive Healthcare, Oxleas NHS Foundation Trust and Vice President (Strategy) of the Faculty of Sexual and Reproductive Healthcare (FSRH).
Competing interests: None declared.