Soft-tissue fillers have become a cornerstone of modern nonsurgical aesthetic medicine, but they have come on a long way since the use of paraffin as a filler in nineteenth century aesthetic medicine.
A dry distillation by-product of beech-wood tar paraffin was discovered in 1830 by German chemist Baron Karl Ludwig von Reichenbach, who noted its minimal reactivity (parum affinitas) to acids or alkalis. In 1899, Austrian surgeon Robert Gersuny's successful use of injected paraffin as a testicular prosthesis in a castrated patient raised the profile of this first filler as a material for aesthetic non-surgical augmentation.
In this pre-penicillin era, however, it was the stigma of the saddle nose of congenital syphilis that created an astonishing demand for paraffin's use in nasal augmentation. [3] A horrifying sequela resulting in part from paraffin migration along adipose tissue, granulomatous foreign body reactions known as paraffinomas soon became evident in patients who had undergone paraffin injections. [1,2] For Gladys Spencer-Churchill, the second wife of the 9th Duke of Marlborough, these yellowish firm skin nodules became so disfiguring that she banned all mirrors in her residence. Despite being considered a stunning beauty, she had become obsessed with a small protrusion on her nasal dorsum and underwent paraffin nasal bridge augmentation in 1935, hoping to attain the highly sought-after Grecian profile. [3] She later developed multiple facial paraffinomas that led her to isolate herself and die as a recluse in 1977. [2,3]
Similarly, some of those treated with paraffin injections for saddle noses resulting from congenital syphilis developed diffuse facial paraffinomas, which mimic yet another stigmatizing facial deformity—the leonine faces of leprosy. [3]
Although reports of patients self-treating with paraffin-related or other fillers still exist, aesthetic non-surgical facial augmentation has progressed such that we now have the means to more safely meet patients' expectations. [2,3,4,6]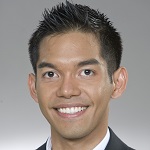 Jeave Reserva is a dermatology clinical research fellow at the Loyola University Medical Center, Illinois, US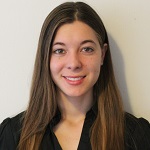 Monica Janeczek is a second year medical student at the Stritch School of Medicine, Loyola University Medical Center, Illinois, US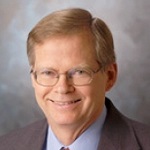 James Swan is director of the patch testing program and professor of dermatology at the Loyola University Medical Center, Illinois, US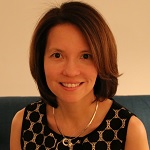 Rebecca C. Tung is director of the division of dermatology and clinical associate professor of dermatology at the Loyola University Medical Center, Illinois, US
Competing interests: none declared
References
Haiken E. Plastic surgery before and after. In: Venus envy. Baltimore, Maryland: The Johns Hopkins University Press; 1997:19-23.
Kontis TC, Rivkin A. The history of injectable facial fillers. Facial Plast Surg. 2009;25(2):67-72.
Glicenstein J. [The first "fillers", vaseline and paraffin. from miracle to disaster]. Ann Chir Plast Esthet. 2007;52(2):157-161.
De Gado F, Mazzocchi M, Chiummariello S, Gagliardi DN, Alfano C. Johnson's baby oil, a new type of filler ? Acta Chir Plast. 2006;48(4):123-126.
Park TH, Seo SW, Kim JK, Chang CH. Clinical outcome in a series of 173 cases of foreign body granuloma: Improved outcomes with a novel surgical technique. J Plast Reconstr Aesthet Surg. 2012;65(1):29-34.
Goisis M, Petrillo A, Rinna C, Brillante C, Guareschi M, Youssef D. Fillers in aesthetic medicine. In: Goisis M, ed. Aesthetic medicine. Milan: Springer; 2014:3-24.