Join our Tweetchat today at 5-6pm BST to discuss the terms of engagement for patient participation #BMJDebate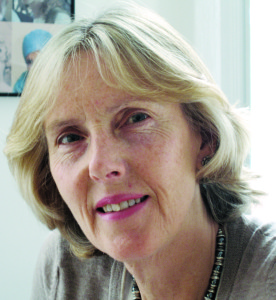 Policies to "engage," "activate," and "involve" patients in healthcare have fueled rafts of initiatives in recent years. It is spurred on by eye catching messages such as "Patient Engagement is the Blockbuster Drug of the Century" and "health systems won't get better without patients' help." A veritable industry has been built around getting feedback from patients about their experience of care and new metrics  have been developed to assess the value of interventions and services "through their eyes." As input by patients and carers into health research, policy, service design, and medical education is being sought increasingly, the terms under which they do so need clarification.
Filling in questionnaires at the point of care, or posting "trip advisor" style comments on websites is one thing. Travel to and participation in patient and carer advisory groups, sitting on committees, joining  consultations and debates, attending meetings, giving talks, writing articles, and commenting on guidelines and academic papers is another. These activities are time consuming, often intellectually demanding, and can tax the fittest among us. They are much more challenging for those whose physical, mental, and financial reserves are limited by illness.
In the main, most patients and patient advocates are happy to respond to invitations to give their perspective and that of the groups and communities they represent. They hope that their experience, knowledge of what matters to patients, expertise in self managing illness and navigating services, will help improve services and treatment for others. Few undertake such work to build or burnish their CV's. While this may be a draw for a small minority, there are as yet only a (relative) handful of patients in formal paid positions in the health service.  Most "seasoned" patient advocates—of which there are many—fund their work independently.
Policy on "recompensing" patients for their input varies. Most organizations pay, or are willing to pay, travel expenses and some offer small stipends or other gestures of goodwill. I was bowled over by being given a bunch of flowers for a talk I gave to nurses at the hospital I attend. But there is no clear agreement on what constitutes a "job of work" for which a payment is appropriate and many organizations have yet to develop and publish terms and conditions under which they work with patient advisers. Those which have include PCORI and INVOLVE. And the Change Foundation in Canada has developed a useful decision tool to guide organizations on whether to pay "patient engagement participants."
To further debate (and inform The BMJ's own policy) on "Terms and Conditions" of working with patient advisers, including what constitutes "fair payment" for their input in a climate of austerity, we solicited views from our international patient advisory panel. A snapshot of them is set out below. We invite readers to add to these and hope many will join us in a Twitter chat on the topic that we are holding on 13 July between 5pm and 6pm UK time. #BMJDebate.
Paying patients
Paying patients for their time moves them from a gift economy to a market economy. Nothing wrong in principle but money can destroy gift economies. Why should I give, when others are getting paid? Ideally we should encourage and value informal, unpaid patient involvement and financially reward patients who want to give large amounts of time and hard won insight to improve services—but where do you draw the line?
Debate on whether and how to remunerate patients can be unedifying. At a recent pharma funded event I was at we, the patients, were framed as a thankless, greedy bunch.
"It takes a payment" … however small, to send the message that what someone brings to the table is of value.
My time and experience are as valuable as any other person at the table who is getting paid for being there. It amazes me how often patients are just expected to be thankful to be invited. I once asked a room of 200 academics and 2 patients (myself included) to raise their hands if they were there as part of their job/training. That made people think.
Accepting pay skews forthright expression, no matter how well meaning the patient or carer is. And if you go down that route it siphons off funding that could be better spent to more direct patient and carer benefit. In many countries, including Canada, civic duty supports the patient adviser as unpaid volunteer.
I've heard gossip that only a pittance paid to NHS patient and public contributors has in some places become a stronger recruiter than altruistic desire to contribute to improvement of services.
The arbitrary status quo
Whether you get paid [as a patient advocate] depends on the label you carry. If I am invited as a social scientist working on patient advocacy who happens to live with HIV, then I am a consultant and I get paid. If I am invited as a former substance user and HIV patient who happens to be engaged in social science, then I am not paid.
I have various roles and remuneration for them varies. As a political advisor I'm paid in one position, and give my time pro bono in 3 other positions. As a lawyer I'm paid in one and pro bono for 2 other roles, similarly for being a university lecturer, I'm paid in one position, pro bono in 2 positions). Head of 2 national and 2 international patient organisations  I'm pro bono, but will be paid in the future), as a keynote speaker (paid for industry and other NGOs, pro bono for academia and patient organisations), consultant on a project basis (paid in 3 positions).
I've heard talk of an actor "working for scale." No special surcharge for being a particularly great or famous actor, but enough to make ends meet. Is there any reason not to propose a nominal minimum fee for a patient's time?
The question is not "if" patients should be remunerated, but rather "how." But I don't think there can be a uniform approach for patient advocacy is at a very different to stage globally  in terms of empowerment, professionalism, and the status of patient organisations. Its unsurprising that practice in paying patients to attend events organized by industry, academia, NGOs, governmental agencies, and the media varies. Is there a best way? No. Are there worst examples? Yes, and I believe, we can map them and say "this is not what should be done".
I feel no guilt asking rich payers for a fee to talk from the patient's perspective. But I have observed that organisations don't tend to have fixed budgets for this. They know that many people, professionals and patients alike, take on assignments for reasons other than money, for example  for the exposure, or for interest and fun, or because flattery has worked.
It's not only patients who put in time for free. Healthcare professionals do too, and the system often fails to protect their interests.
It's not only money
As a patient I like the idea of having a clear contract for what you will and won't do. In a consultation where other experts are being paid for their time, patients and patient advocates should be too, and this should be standardized.
A patient I know who underwent renal transplantation a few years ago has worked up to 2 days a week for 3 years in various capacities for certain well known UK institutions on a purely voluntary basis. She is now disillusioned, less about the money—although that is one thing) but because she feels that staff are not good at listening and learning from patients on how to save time and resources. She observed money being wasted everywhere and the same mistakes made over and over again.
Even when a decision has been made to reimburse people in principle, in practice the administrative hurdles to get this through university administration systems etc is horrendous.
Tessa Richards, BMJ Editorial
Join us in a Twitter chat on the topic that we are holding on 13 July between 5pm and 6pm UK time. #BMJDebate
Questions:
What are your experiences of being paid or unpaid for involvement?
Should all organisations have a policy on compensating patients for their input?
Should experienced patient advocates always be paid for their time?
If a patient's participation is confined to talking about personal experience, should the health service pay for this? or is money better spent on frontline patient care?
Are there downsides to paying for their time?
Are there tasks which patients should not be paid for?
What are the dangers of a two tier system where some patients are paid for their time & others are not?