"Savings" in specialist services are increasing pressure elsewhere in the NHS, says Colin Drummond.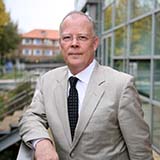 Shocking images of drug users sprawled unconscious or standing statue-like in an intoxicated state have begun to surface in the media recently. [1]
Meanwhile deaths involving heroin and/or morphine have more than doubled since addiction services were transferred from NHS control to local authorities in 2012, and are now at the highest level on record. [2] Last year there were more than 15 000 drug related, and over 1 million alcohol related, hospital admissions. [3]
The need for better access to addiction services is clear.
The Royal College of Psychiatrists has three solutions: Sustainability and Transformation Plans must ensure a return to joint addiction service commissioning between the NHS and local authorities; there must be at least 60 addictions psychiatrist training posts in England; and there can be no further cuts to local authorities' budgets for these services.
Before 2012, drug and alcohol services in England were jointly commissioned by the NHS and local authorities. Substantial government investment meant a long track record of success since the 2000s. The Health and Social Care Act made local authorities solely responsible for commissioning these services—and unlike the NHS, council spending on drug and alcohol services is no longer ring fenced. With reduced central government funding, councils have been forced to cut services to make savings.
People with drug or alcohol dependence are stigmatised and so their services are often the first to be axed. Typically, addiction services in England have seen cuts of 30% but some areas are planning cuts of up to 50%. [4] In Birmingham, for example, the addiction treatment budget was cut from £26m to £19m in 2015-16. [5]
The main opportunity to make cuts is in the workforce, meaning fewer specialist addictions psychiatrists, clinical psychologists, and nurses, and a greater reliance on doctors without specialist training and volunteers with limited training. The number of training posts in addictions psychiatry has decreased by 60% since 2006. [6] While 10 years ago there were 52 trainees, a Royal College of Psychiatrists survey found that in 2016 just 21 senior trainee posts were filled. [7] Addictions services increasingly struggle to find qualified specialists, leading to lower standards which impact on the effectiveness and safety of patient care. To meet the needs of people with drug and alcohol problems, we must return the number of addictions psychiatry training posts in England to 60.
In addition, NICE approved, evidence based harm reduction treatments are under attack by the government. [8] This has resulted in some local authorities limiting how long patients can remain on methadone treatment, and "payment by results" contracts have removed the incentive for addiction treatment services to take on patients with complex needs who are likely to need longer and more intensive treatment. [8,9] As a consequence this group is either unable to access addiction services, or they fall out of treatment during transitions between service providers through tendering processes every three years. This continual and unnecessary churn of service providers is inefficient, ineffective, and costly.
Cutting community based addictions services has transferred the burden of patients with drug and alcohol dependence on to already pressurised emergency departments and general psychiatry. The 15 074 hospital admissions in England for illicit drug poisoning is an increase of 6% on the previous year—and is a staggering 51% higher than in 2005/06. [10,11]
Cuts at a local level make savings—but what is the real cost? Our previously well functioning treatment system has been downgraded by a short term strategy to save money. This is a false economy. If we want to tackle the rise in drugs related deaths, there must be at least 60 addiction psychiatry training posts in England and there must be no further cuts to addiction services by local authorities.
Colin Drummond is professor of addictions psychiatry at the Institute of Psychiatry, Psychology, and Neuroscience, King's College London and a consultant psychiatrist at South London and Maudsley NHS Foundation Trust. He is the chair of the Addictions Faculty at the Royal College of Psychiatrists and a National Institute of Health Research senior investigator.
References:
[1] http://www.bbc.co.uk/news/uk-wales-north-east-wales-39178982
[2] ONS, September 2016
[3] NHS Digital, February 2017
[4] The Sentinel 2017; 30% cuts already: Lancet, 2014; Liverpool Echo, 2016
[5] Lancet, 2014
[6] Drummond, Workforce Strategy for Addiction Psychiatry Training. RCPsych, 2017
[7] RCPsych evidence to HEE Workforce Planning, July 2015, p5
[8] Middleton, J, McGrail, S, Stringer, K, Drug related deaths in England and Wales, The BMJ.
[9] Anonymous, Guardian 2017
[10] NHS Digital, February 2017
[11] NHS Digital, February 2017