Richard Lehman reviews the latest research in the top medical journals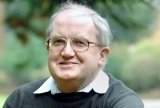 NEJM  18 May 2017  Vol 376
Mast cell inhibition and asthma
When Paul Ehrlich looked down his microscope at blood films he had stained in the 1870s, he noticed that some white blood cells looked as if they had been fattened up. He called them Mastzellen. Even in English, mast is a term used for tree seeds like acorns and beech nuts that can be used as animal fodder. I just thought you should know, lest you sit next to an immunologist/haematologist/Germanist/forester/or animal nutritionist and run out of conversation. The granules that make mast cells so stainable are full of potential bronchoconstrictors, and the airways of people with severe asthma often contain lots of mast cells. So what about hitting them with imatinib? This targets the KIT proto-oncogene receptor tyrosine kinase, which is essential for normal mast cell development and survival in the tissues. In a small randomised, double blind, placebo controlled, proof of principle trial (phase 2?) imatinib decreased airway hyperresponsiveness, mast cell counts, and tryptase release over six months. But given the size and lack of clinical endpoints, it's too early to say whether imatinib is a useful piece of KIT.
Goodbye evacetrapib
The demise of evacetrapib was a long time in the coming, but when it happened, it was ever so rapid. It happened one day in October 2015, when the ACCELERATE trial was stopped early; and there was a brief glimpse of the corpse on 3 April 2016, when those attending the American College of Cardiology meeting learnt that its amazing ability to lower LDL-cholesterol by 30%+ was not accompanied by any cardiovascular benefit, but rather an excess of deaths in high risk patients. Now here is the full postmortem report. Does this spell the end of cholesteryl ester transfer protein inhibitors as a drug class? Well, that won't be REVEALed until a trial of anacetrapib finishes later this year.
Exercise for the old and fat
In my part of England, old men who are a bit obese and drink alcohol daily reach an average age of 85 or more: quite frightening if you are one of them. I have taken up exercise, partly in the hope of reducing that estimate and also to keep the garden looking good. Maybe shifting heavy stones counts as mostly anaerobic, and digging counts as aerobic. Both are good for maintaining function in fat old people, according to this study. I would also recommend prowling around the garden killing slugs and snails by torchlight after dark, for that extra little aliquot of activity.
Poppy oil for infertile tubes
"Prof proves 100 year old medical test cures infertility after mum tells him: 'That's how you were born!'" declares the Daily Telegraph. The professor was Ben Mol, whose mother had oil based hysterosalpingography in the year before he was conceived. The idea of this test is indeed 100 years old, and since 1950 there have been numerous claims that oil rather than water based flushing of the fallopian tubes results in better rates of conception, regardless of what treatment is given afterwards. It's quite astonishing that it has taken until now to conduct a properly powered randomised trial to demonstrate this. "Not only is there a known benefit, but this flushing procedure is also a fraction of the cost of one cycle of IVF. Considering that 40 per cent of women in the oil based group achieved a successful pregnancy, that's 40 per cent of couples who could avoid having to go through the huge costs and emotions associated with IVF treatment," says Prof Mol. Well, not quite: 30% of the water based dye group got pregnant too.
JAMA  16 May 2017  Vol 317
Saline not steroid for knees
When you inject a long acting corticosteroid into a joint, where does it go? This isn't a rhetorical question: I just don't know the answer. I used to have a number of patients who insisted on having triamcinolone by deep IM injection in the summer, as it was the only thing that controlled their seasonal pollen allergy. Would it have made any difference had I injected the triamcinolone into their knee joint instead? I guess most of it ends up in the systemic circulation anyway. Here's a trial of triamcinolone 40mg every three months for knee pain due to osteoarthritis. Compared with saline, it provided no useful pain relief. It did, however, cause intracompartmental cartilage loss. And it may have helped their hay fever.
Iron for heart failure
Anaemia is common in systolic heart failure, and is associated with worse outcomes. Does that mean that raising haemoglobin levels in patients with heart failure with anaemia might improve prognosis? We don't actually know, and the IRONOUT-HF trial doesn't get us a lot further. It just shows that giving oral iron to such people doesn't improve their exercise capacity over 16 weeks compared with placebo. It may be that low Hb in heart failure patients is just an indicator of deteriorating renal endocrine function, or is some other kind of secondary phenomenon. With heart failure, nothing is ever simple.
JAMA Intern Med  May 2017 Vol 177
Changing disease definitions
Mission creep is rife in medicine. Guideline committees are partly to blame: they often collude in broadening disease definitions and advising treatments beyond anything the evidence can bear. It's easy to think of examples: diabetes, systolic dysfunction, PSA detected prostate cancer, chronic kidney disease, and anything with pre- before it. Here is a marvellously intelligent attempt to bring some order into the process. Everyone who is interested in the overdiagnosis phenomenon needs to read it, though unfortunately it is behind a paywall. The checklist proposed comprises definition changes, number of people affected, trigger, prognostic ability, disease definition precision and accuracy, potential benefits, potential harms, and the balance between potential harms and benefits. And the working group are impressively modest about their achievement, calling for further refinement and testing in real life situations. Guideline committees, take note.
Encouraging screening increases screening
Population screening will only show a population effect if you screen as many people as possible. The traditional way is to overstate the benefits of screening and to make opting out as troublesome as possible. The proper method, which is sharing decisions about screening with individuals, can be hard cognitive work for both parties and has time costs, which could become unmanageable. But if you are convinced that, for instance, bowel cancer screening using fecal occult blood testing or fecal immunochemical testing really saves lives, you are honour bound to make sure that everybody has the chance to undergo it. In a US trial targeting vulnerable patients in deprived or minority communities, this involved both clinician explanation and the use of a bilingual "patient navigator." This more than doubled the uptake of colorectal screening, especially in women. But I sense something called opportunity cost creeping in here, and a lack of scalability.
The Lancet  20 May 2017  Vol 389
Switching Norway to biosimilars
Per capita, Norway is one of the richest countries in the world, but it still doesn't like paying high prices for its drugs. Infliximab, a chimeric IgG1 antibody against tumour necrosis factor, was one of the first successful monoclonal antibodies, and its patent expired in 2015. Using a similar antibody called CT-P13 would save Norway 69% in costs. So the Norwegian government invested €2.2 million in a large switch-over trial called, yes, NOR-SWITCH. Adult patients with a diagnosis of Crohn's disease, ulcerative colitis, spondyloarthritis, rheumatoid arthritis, psoriatic arthritis, or chronic plaque psoriasis on stable treatment with infliximab originator for at least six months were eligible for participation, and 482 were randomised. At one year, there were no differences between groups, although the trial was not powered to detect differences by single condition.
Achieving a comfortable death in hospital
How do you measure a good death? And how do you go about achieving it? Not long ago, I looked through an updated Cochrane review on end of life care pathways for improving outcomes in caring for the dying, and was disappointed to find that the only substantive trial was an assessment of the Liverpool Care Pathway in an acute cancer unit in Italy. The Flemish Care Programme for the Last Days of Life (CAREFuL) was based on the now unmentionable LCP and in this assessment it was compared with usual ward care. Most of the nurses who administered it felt that it was better than usual care: most of the relatives did not respond to the questionnaire and those who did reported no difference. So this was neither a proper comparative trial nor a very useful subjective assessment. I am afraid that evaluative science has yet to penetrate most aspects of end of life care.
The BMJ  20 May 2017  Vol 357
Do older doctors kill?
The graph in this paper shows a kink, which looks just like an artefact. It marks the age point beyond which hospitalist physicians who see fewer patients on general medical takes in US hospitals start having worse mortality outcomes than their younger colleagues. The kink begins at 60. Note that the y-axis of the graph does not begin at zero, so the effect is exaggerated. Note also that the NHS does not have any grade of doctor equivalent to a hospitalist. And note the following post by Anupam Bapu Jena, an author of the paper: "This is one study. It needs to be replicated. These findings may also not generalize to surgery, other specialities, and outpatient care." Nicely said. Oh, and it doesn't apply to hospitalists who keep seeing lots of patients either. I'm still glad I gave up at 60, but not because I was killing patients.
Inheriting early hypertension
I generally avoid the word "hypertension," which makes a measurement sound like a disease, possibly related to tension. Others have been saying that for decades, of course, notably my one time father figure George Pickering in his ill tempered debate with Robert Platt in the 1950s. Platt believed that "hypertension" was inherited as a dominant characteristic in families, and that the distribution of pressures within populations could be seen to be biphasic due to the occurrence of a truly hypertensive group that could be distinguished from the normotensive remainder. Overall, he was wrong, but this new study from Framingham shows that he may have been right in relation to early onset high blood pressure. This shows definite clustering by families, and it is important because the duration of elevated blood pressure is a significant risk factor in later life, especially for heart failure.
Safety of online abortion
I was brought up in a Protestant fundamentalist sect and I can't remember abortion ever being talked about, but it was obviously the sort of sin that condemned worldly people eternally. Then I became a worldling myself (albeit not a very effective one), and soon came to regard abortion as an obvious human right. I am really baffled that advanced European countries can categorise abortion as a crime. In both parts of Ireland, women are forced to use clandestine means to procure medical abortion for themselves. If they use mifepristone at home within nine weeks, they will generally be OK, says this study. But why on earth in 2017 should they not have the full support of medical services to provide this openly for anyone who wishes?
Critical thinking
Medicine in this century is inevitably becoming more complex, and my hope is that it will also become more democratic and better understood. But this depends on thinking skills, which most of us have never been taught properly. What you read in these columns is mostly just amateurism refined by practice. It's unusual to see a piece labelled "Essay" in The BMJ, but I'm very glad to see this one, which combines the experiences and ideas of educationalists and clinicians in proposing an agenda for developing critical thinking. This needs to start in primary schools and continue until retirement—or past it, in my case.
Plant of the Week: Vancouveria chrysantha
The berberis family of plants contains some real beauties at every scale, from about four metres high (the lovely evergreen Berberis valdiviana) down through the mahonias to the wiry little epimediums. Now that we are nearly out of gardening space, we are buying in the tiniest of Berberidaceae to fill little corners.
Vancouveria is a lovely little woodlander that will grow, though not flourish, in dry shade. It's best to let it see a bit of light and provide it with a bit of moisture. The attractive small lobed leaves emerge purple and brown, and hold themselves very prettily a few centimetres above the soil. Then come the flowers: dainty high stemmed wisps of yellow, opening into tiny cups. If you see this plant for sale, buy it: you will always be charmed to come across it a year or two hence when you look under a deciduous shrub or into a forgotten corner.