China used to be "a kingdom of bicycles," but their popularity has waned in recent years. Daoxin Yin looks at what it would take to bring bikes back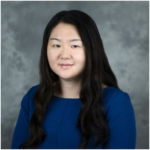 High-tech shared bikes have recently rekindled my enthusiasm for cycling. Until two months ago, I had not ridden a bike for over 10 years. Although cycling is an efficient mode of transport in Beijing, I do not like all the sweaty maintenance work that comes with having a personal bike. Using a traditional shared bike is not an attractive option either. You can only pick up and return the bike to designated docks, and sometimes there are no available bikes in these docks.
Several rival companies have been running high-tech bike sharing projects since 2016. The high-tech shared bikes use GPS technology, wireless communication, and mobile payment. The flexible pick-up and drop-off policy that runs at a small cost has made the bike very popular in China. Some of the schemes cover 30 cities with more than 10 million registered users, and over 80% of active users are in their 20s and 30s.
I registered as a bike user in February and so far the app recording shows that I have ridden 81 kilometres, saved 9.6 kg carbon, and burnt 5359 calories. It is very flexible and convenient. Last week, I cycled from my office to a party and then took a subway back home. If I had used my own bike, I probably would have had to ride it back. Otherwise, I would have had to pick it up the next day as there is usually no space for bikes on trains or buses in a densely populated city like Beijing.
However, although I am happy with the convenience of the high-tech shared bikes, my experience is far from perfect and bike riding in China needs many improvements. For example, I am very cautious when approaching a crossing, because some vehicles merge into the bike lane to make a right turn. On some main roads, bike riders lack protection in the form of fences or greenery to separate them from vehicles. And—a particular source of annoyance to me—many cars park in the bike lane, which makes riding uncomfortable. I started using the bike in spring but in winter, when the air quality is often bad on many days, I will probably have to stop.
Transport officials have a plan to increase the percentage of Beijing's population who cycle to 18% by 2020. China used to be "a kingdom of bicycles." In 1980, cycling was the predominant mode of transportation in Beijing, accounting for 62.7% of traffic in urban areas, but by 2000 this number had decreased to 38%. By the end of 2014, bike riding made up only 11.9% of urban transport. Meanwhile, car usage has increased sharply. In Beijing alone, about 5.65 million vehicles discharge about 500 000 tonnes of pollutant emissions every year, contributing to one third of the particulate matter (PM 2.5) pollution. Bike sharing projects definitely have space to promote cycling as around 40% of cars drove less than three miles per day in Beijing.
Beyond the efforts of companies and users, city planning and development agencies are responsible for building a more bike friendly environment. Some main roads need fences or greenery to separate vehicles and bikes. I have found some bike lanes at crossings that have been painted red to help drivers notice that cyclists are sharing the road ahead of them. This needs to be scaled-up.
Parking management for cars and bikes should be tightened. Some pedestrians have complained that the shared bikes cause them difficulty as some pavements are narrow and blocked by parked bikes. For places with a high volume of people cycling, such as high streets, subway stations, and apartment complexes, bike sheds or lines should be better managed. Marked signs are also needed to help direct cyclists to park at appropriate places.
In an era of big data, city planning and development can benefit from data on bike cycling too. For example, if many users stop cycling at particular points, it might be because there are incomplete roads or obstacles to cycling at those places. Data on the volume of people cycling can also help to control the number of distributed shared bikes to avoid excessive delivery. After all, bringing bikes back to a city is systematic work, which needs collaboration among city planning and management agencies, bike companies, cyclists, drivers, and pedestrians.
Daoxin Yin, China editor, The BMJ.
Competing interests: None.