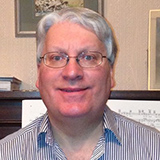 Everybody wants world peace; everybody wants an end to poverty. And we all want the NHS to have a safe, efficient and cost-effective emergency service. The trouble is that nobody agrees how to bring it about.
In January, A&E's in England hitting the four-hour performance target was just 85.1%—the lowest figure since monthly reporting began in 2010. But even this number does not tell the whole story. The performance of type 1 (major) A&E departments is consistently camouflaged by the inclusion of the data from type 3 departments—the minor injury centres that unfailingly treat almost 100% of patients within four hours—and type 2 (specialist) emergency departments that also work within a different framework. Depressingly, the actual figure for ordinary (type 1) A&E departments in January was just 77.6%.
According to NHS England, nearly 1,000 patients waited more than 12 hours to be admitted or transferred from A&E departments in January—the highest figure on record and a six-fold increase on the same month of the previous year. However, this figure is also deflated by the use—in England only—of the "Decision to Admit" time as a way of starting the clock several hours after the patient's actual arrival in A&E. The true figure for 12-hour breaches in England alone is almost certainly in the tens of thousands. But with bed occupancy levels at over 95% (measured at midnight of course) delays for beds to become available are almost inevitable.
Meanwhile, the results of the British Social Attitudes survey 2016 (analysed and published by the King's Fund last week) showed that whilst overall satisfaction with the NHS was 63%, A&E was rated at only 54%—the lowest of all NHS scores. However, public satisfaction with social care services was a meagre 26%. The three main reasons for dissatisfaction with the NHS were long waiting times, staff shortages, and a lack of funding.
As a remedy for all this bad news, NHS England released its "Next Steps on the NHS Five Year Forward View" report last week. As the first steps were published in October 2014, this document should really be called the "Just-Over-Two-Years-To-Go View." It sets the ambitious target of achieving a 90% A&E four-hour target by the end of September 2017 and the return of the 95% figure during the spring of 2018. The proposed magic bullets for urgent care include:
Every A&E to have comprehensive front-door clinical streaming by October 2017.
Specialist 24-hour mental health teams to cover five times more A&E departments than at present within two years.
NHS-111 to increase the proportion of calls receiving clinical assessment from 22% to over 30% by March 2018—so that only patients who genuinely need to attend A&E or use the ambulance service are advised to do so. (And GP out-of-hours and NHS-111 services will be increasingly combined to make this happen.)
NHS-111 online to start during 2017, allowing people to enter specific symptoms and then receive tailored advice on their phone or computer.
Roll-out of around 150 new standardised "Urgent Treatment Centres" (UTCs), which will open for 12 hours a day, seven days a week, providing treatment by clinicians with access to diagnostic facilities that will usually include x-rays.
Hospitals, primary care and community care to work together with local councils to minimise blocking of beds. (The Chancellor provided an extra £1 billion for adult social care in his March budget, mostly for this purpose. It could potentially free up 2000 to 3000 beds—the equivalent of opening five new NHS hospitals.)
Unfortunately, only the last one of these measures addresses the fundamental problem of sick, mostly older people lying on trolleys in overcrowded A&E departments, waiting uncomfortably for hospital beds. These are not the patients who can be streamed to a GP, diverted to another service by NHS-111, or limited to 12-hour opening times. And they are certainly not going to be kept at home by online advice.
Moreover, commercial branding experts advise using the strength of the A&E brand as an asset rather than constantly fighting it. They suggest that the expensive, revamped walk-in centres would compete better for custom with traditional A&E departments if they used the same trusted NHS brand. Perhaps the new UTCs could use a green and white A&E logo as opposed to the red and white sign of the major A&E departments that receive ambulances?
But the real answer to the NHS's never-ending A&E problem is actually fairly simple. Great Britain—one of the richest countries in the world—has a rapidly growing and ageing population with high levels of expectation for healthcare. To cope with this situation, we need more staff, more hospital beds, and more capacity in social care. Or alternatively, we can keep trying to get a quart into a pint pot for yet another five years or so.
Chris Moulton is the vice president, Royal College of Emergency Medicine, and consultant in emergency medicine at Royal Bolton Hospital. 
Competing interests: None declared.