Maria Muelmenstaedt, an EU national, explains why she is dedicated to the NHS despite the uncertainty that Brexit has cast on her future.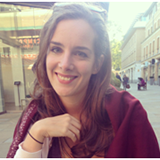 Please close the door to all EU nationals—everything that I felt on the day of the EU referendum results pointed to this one thought. I had spent a week in Berlin, and I was due to catch a flight back to London so that I could start a run of A&E nights the next evening. My outrage at the sudden dismissal of everything the EU and its citizens had contributed to the UK was so palpable that I wished the borders would be closed immediately. I work in a hospital where approximately 70% of the A&E staff are from the EU. Closing the border and cutting off any returning travellers from getting to work would really highlight how dependent the NHS is on EU nationals.
In the nine months that have elapsed since that initial feeling, little has been done by Theresa May and her hypocritical politics to dispel the fear of EU nationals living in the UK. Thousands of EU nurses and doctors want to leave the UK over Brexit. And still the Prime Minister is using the living, feeling, committed workers of the NHS as "bargaining capital" in her attempt to gain the upper hand in Brexit negotiations. If we could for one moment ignore that millions of EU nationals, not just NHS workers, are presently suffering from huge anxiety over whether they will have to leave the country that they call home, it would be laughable to think that May would honestly hedge her bets. After all, keeping 3 million economically active people and leaving 190 000 British pensioners to burden a continental European healthcare system seems like a win-win situation. Nonetheless, she is willing to subject EU nationals to increasingly difficult circumstances in which to get a permanent residence card, culminating in ever worsening conditions in which to plan a future.
I have been asked repeatedly if I have applied for a British passport. The answer is no.  Age 18, I applied to study in London, drawn to England by the cultural diversity and the eccentric, heartwarming customs. During my degree, I felt England was somewhere I wished to settle long term, despite having no family here. And in 2015, nine years after first moving to the UK, I was flying into Heathrow with an overwhelming joy, certain that Britain was home. Not needing a British passport to live here has always made it easier to feel like I still belong to my family in Germany, as travel back and forth was easy.
Less than two years later, my landscape has shifted, as it has for so many mainlanders. The anxiety of EU doctors and nurses around me is palpable. If Jeremy Hunt ever needed more ammunition to lower the morale of the NHS, he certainly found a resourceful ally in Ms May.  It is extremely hard to constantly put others before you, care for their every need, and maintain a level of altruism that is vocational and cannot be learned, while discovering that the home office is finding more loopholes in which to make your application for permanent residency more difficult. For me it is out of the question to apply for a British passport, even if not having one means being unwelcome or treated like a second class citizen.
The problem amongst all of the politics and my certainty that I could make a life anywhere is that I do not want to leave. If May really wanted to use me as some ill-advised pawn and threaten me, as so many, with an uncertain future, I would use my medical degree as currency for employment in another country. However, the cold, bizarre policy-making of Whitehall was never the England I knew; rather, the warmth and compassion of the people I have met, the friendships, and the relationships that do not deserve to be ruined are all what keep me loyal to this small puzzle piece of Europe. Furthermore, I believe in the NHS, failing as it might be, because of the hard work and selfless dedication of those that keep it running and because it allows me to meet nationals of all walks of life and allows me the privilege of sharing and easing a burden when they come in to hospital. And it is this attachment to my chosen home that makes the future, under the current climate, determined by politicians with an agenda, so uncertain.
Maria Muelmenstaedt is an Imperial College London graduate who is specializing in Emergency Medicine, having worked in London and North East England.
Competing interests: None declared.