Ingeborg Welters discusses why many EU doctors are considering leaving the NHS as a result of Brexit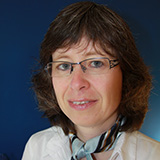 When I came to the UK some 12 years ago to take up a post as a university researcher and NHS consultant, it was planned as a temporary stay—two years, maybe three, but definitely no longer than five. For different reasons, but mainly because I love my job, I never made it back to Germany, and the longer I stayed the more I learnt to appreciate how friendly people are, their tolerance towards me as a foreigner, and the laid-back culture I encountered in most aspects of daily life.
However, for about a year now I have been having doubts as to whether this is going to change in the near future. These fears are shared by many in light of the EU referendum. As it has turned out in the many discussions I have had with other colleagues from continental Europe, these fears are shared by many. One of my European friends reported that she has stopped talking to her friends in her native language in public after the "wheelie bins" of Polish neighbours were set on fire.
More and more of my medical colleagues are exploring options to go back, or—if they do not want to return to their home country—they are looking at other destinations: Australia, New Zealand, Scandinavia, Canada, the US. In fact, a recent BMA survey found more than four in ten European Economic Area (EEA) doctors are considering leaving following the EU referendum result. All of the doctors I know are working as highly skilled experts; many of them have consultant posts in the NHS or are internationally recognised researchers at British universities. Some of them report difficulties in doing their job with the same enthusiasm, loyalty, and passion that they felt before the referendum. Sooner or later this will have an impact on the quality of work they deliver. It may also be the first sign of detachment from their current working life or a result of considerations to embark on a new career elsewhere.
I am in a fortunate position. I am privileged to work in a fantastic team which has respect and tolerance towards colleagues from abroad. I also do not have to worry about my specialist accreditation, as I came here after finishing my specialist training, and I am still fully registered in my home country. Many of my colleagues trained in the UK and now have to worry how specialist accreditation in Europe will work after Brexit. Even worse, some are unsure about their rights to stay, especially those who spent longer periods abroad, often enough only to fulfil their professional tasks as researchers, doctors, or teachers and to bring back invaluable experience to the UK. It is the uncertainty, which is most worrying, but also the anxiety that the welcoming and open-minded society, which they encountered when they arrived in the UK many years ago, may change. I know of European colleagues who have reduced their hours in their current employment in the UK to take up work in their home country—just in case. Needless to say this is the first alienating step from the surroundings in which they strived to make a new home—not only for themselves, but also for their families. Their children frequently speak English better than their parents' native language and will have to go through the same adaption process the parents went through when they decided to make Britain their new home.
Looking at the university hospital I work in, there are enough consultants from Europe to cause a complete breakdown of some services, should they all be made to go home or decide to leave because of a hostile climate towards foreigners. They all contribute to society, pay their taxes, and are committed to providing the best medical care and advancing medical sciences. Even more importantly, they bring skills from overseas, which are not yet widespread in the UK. Examples include new operation techniques, ultrasound skills, novel medical treatments, and research streams.
There is now a shortage of qualified doctors in most European countries: France, Ireland, Scandinavia, Austria, Switzerland to name just a few countries that are advertising regularly across the whole of Europe. I recently turned down a job offer in my hometown—I am not sure I will do the same next time. It is not only the European doctors who will lose out, it is even more so the British society, the NHS, the universities, and the medical industry.
Ingeborg Welters is originally from Bonn, Germany. After completing medical school in Giessen, she completed fellowships at the Neuroscience Research Institute in New York and the Mind/Body Institute at Harvard Medical School before becoming a Clinical Research Fellow at John Radcliffe Hospital. She is currently a Senior Clinical Lecturer at the University of Liverpool and an Honorary Professor of Anaesthesia at Justus-Liebig-Universität, Giessen, Germany.
Competing interests: None declared.