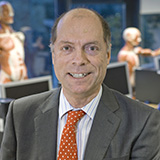 On 4 October 2016, England's health secretary, Jeremy Hunt announced government funding for 1500 additional undergraduate medical school places starting in September 2018. Although medical schools were anticipating the need to expand numbers, the timing of the announcement took us by surprise and perhaps Higher Education Funding Council for England (HEFCE) and Health Education England (HEE) as well. Certainly the announcement was followed by a resounding silence until HEFCE asked for non-committal expressions of interest a fortnight later. A public consultation on criteria for competitive allocation was finally announced on 14 March 2017 and will run until 2 June 2017.
For whatever reason, these delays appear to have made it impossible to run a competitive allocation process as the new students are due to start in September 2018. Instead, a compromise arrangement will make a "formulaic allocation" on the first 500, with the remainder deferred to September 2019 and presumably the outcome of a competition.
Previous competitions to open new medical schools and expand existing ones in 2001-2002 onwards, and later to open a new dental school were run by a "Joint Implementation Group" established by HEFCE and the Department of Health. At that time HEE did not exist. The relative roles of HEFCE, HEE, and the Department of Health in the upcoming process have not yet been announced.
The consultation emphasises the enormous overprovision of medical school places in London (26.8% of the places for 16.3% of the population) at the expense of other areas. Nevertheless, the formulaic allocation process distributes 102 of the first 500 places to London schools. The inability to run a competitive process in time for 2018 entry appears to have resulted in a distribution directly contrary to any population-based "need."
Whilst we await the announcement of criteria for the competitive phase, common sense and hints within the consultation suggests that programmes supporting primary care, psychiatry, generalism within public hospitals, and delivering doctors prepared to work in areas of under-provision will be supported. No doubt the three known private medical schools in Buckingham, Lancashire, and Aston will be keen to attract publicly funded places, as will candidate new schools currently in early discussions with the General Medical Council (GMC).
Terence Stephenson, chair of the GMC, has commented on evidence of disparity between medical schools in how prepared UK graduates are for practice. Hopefully, an evidenced track record in graduating workplace ready F1 doctors will be afforded significant weight within the competitive process. Similarly, medical schools were challenged by Alan Milburn's 2009 report on Fair Access to the Professions. Good data on existing medical schools progress with widening participation are available and should provide a robust criterion in the decision-making process.
Finally, undergraduate medical education receives sharply different funding across the country. The application of market forces factor (MMF) to the NHS SIFT funding inflates the clinical cost of training in London by almost 30%, although most of the money is spent on salaries, and London weighting increases the cost of permanent staff by only 2-3%. It would therefore be rational in these straitened times to consider the value for money of training doctors in less favoured parts of the country. The proposal to withdraw NHS SIFT funding for new international students will ensure that they pay the full cost of their training. Logically any NHS training charge should be fully inflated by MFF thereby ensuring that London based training is much more expensive.
What next? Whilst we await the outcome of the consultation we can engage cooperatively with our NHS partners and neighbouring universities, look critically at our curriculum, and sharpen our pencils to complete the bid form.
J Robert Sneyd is Dean and Professor of Anaesthesia at Plymouth University Peninsula Schools of Medicine and Dentistry.
Competing interests: RS is dean of a small medical school hoping to expand.
See also: BMA criticises plan to make new doctors work in NHS for at least five years.