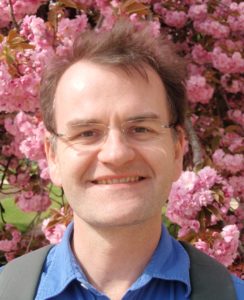 How should a European clinical academic react to the fact that the US election appears to have sent a racist, misogynist, climate change denier to the White House? One response, arising in the context of President Trump's ban on people from seven predominantly Muslim countries entering the US, has been a call to boycott US medical conferences.
The sentiment behind this is understandable—an admirable desire to show solidarity with colleagues and others who have been affected—as is the symbolic intent, which I respect, but I think that this approach is mistaken.
In my own specialty of respiratory medicine, the US response—by both individuals and institutions—has been encouraging. Shortly after the Muslim ban was introduced, David Gozal, the president of the American Thoracic Society, wrote: "To our friends and colleagues around the world, we remain committed to our international collaborations and engagements. We are clearly dismayed by [the executive orders'] initial consequences and the message they send to the world about America."
Subsequently, the American College of Physicians made a statement noting "the significant contributions of Muslim physicians to the health and wellbeing of our nation, as well as physicians of all religions, races, ethnicities, and cultures, both in the US and abroad." Moreover, the college was "greatly concerned about the devastating impact on public health of a ban on refugees from war torn countries that are most at risk of injury, death, persecution, and deprivation. It does not support discrimination or disparate treatment of any kind in healthcare settings, including discriminatory practices directed to those, including patients, who are Muslim and other religious faiths."
The Alliance for Academic Internal Medicine, American College of Chest Physicians, American College of Physicians, American Society for Gastrointestinal Endoscopy, American Society of Hematology, American Society of Nephrology, American Thoracic Society, Infectious Diseases Society of America, Renal Physicians Association, Society for Adolescent Health and Medicine, Society of Critical Care Medicine, and the Society of General Internal Medicine have stressed their commitment to non-discrimination and called for the executive order to be rescinded.
Boycott is a tactic, not an end in itself. Its value depends on the likely outcome. It's clear that regressive policies and regressive government in the US can only be challenged and reversed through civil, legal, and other democratic processes within America itself.
There have been widespread protests in the US, as well as court challenges. At the time of writing, the Muslim ban has been found to be unlawful. This is a time for solidarity and support for those organisations and individuals in the US trying to hold the line on the rule of law and basic human decency. To the extent that they were even aware of it, my sense is that a boycott would be likely to reinforce the insular attitudes and fear of "the other" that have driven, and which continue to drive, some Americans towards nationalism. At the same time, holding US medical organisations to account for decisions made by the Republican administration runs the risk of demoralising those progressive groups who need to know that they have our support.
There is also no general call from US civil society for a boycott (as was the case in apartheid South Africa, for example), which would alter the political context. Individuals will make their own decisions, but it is worth recalling Leonard Cohen's description of America as the "cradle of the best and the worst." We need to think carefully about how our choices will play out and who they will influence.
Nicholas S Hopkinson is a reader in respiratory medicine, Imperial College London.
Competing interests: None declared.